Hiking matters #88: Journeying Java 4 – Gunung Lawu, a favorite major climb of Indonesian mountaineers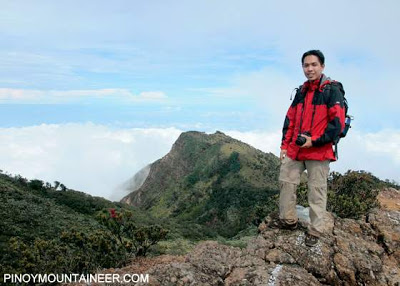 The final climb, and the most challenging, of our trip to Java, Indonesia was Gunung Lawu, which rises at an impressive 3265 MASL at the border of Jawa Timur (East Java) and Jawa Tengah (Central Java).
We headed to another highland village, Tawangmangu, east of Solo (Surakarta), slept for a new hours at a mountain lodge, and at 0330H we headed to Cemoro Kandang, the jump-off point of Gunung Lawu to start night-trekking the initial, forested part of the trail. Before the climb, I asked our friend from Yogya, Paman Edy, what Gunung Lawu is like. "It's not an active volcano!" he said. "Very different from the ones you climbed before." But as we started trekking in the initial forested leg, I heard a strange sound that sounded like a waterfall. "What is that?"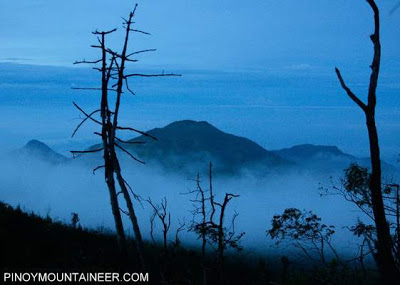 "It's the sound of boiling sulphur in the crater." he replied. So this is not an active volcano! I thought to myself. There are so many active (as in, erupting) volcanoes in Indonesia than boiling sulphur did not even merit the label 'active'! But even so, we climbed on, amid the darkness. There were trail signs that bore the word "Puncak" which means peak. I think though that it is reserved for very high mountains. At 3,265 MASL – higher than Mt. Apo – Gunung Lawu is very high indeed.
The trail was straightforward, but quite steep. However, at the end of the forests, when the pines begin to appear and the blooms, we were rewarded by excellent views of the west, revealing the Javanese Diamond: Merapi, Merbabu, Sumbing, and Sindoro. All these are active volcanoes with impressive heights (at least 2900 MASL apiece) and the good thing is all can of these peaks can be climbed as whole day (or whole day and night) climbs.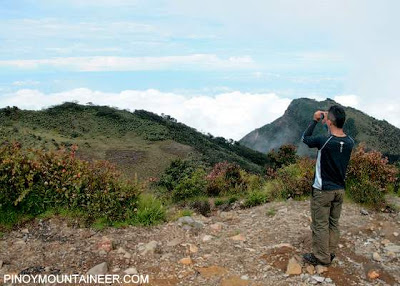 Along the way, we met Indonesian mountaineers from Jakarta and West Java. It's nice to see them. As I write this, I cannot help but remember the recently-concluded Friendship Climb with the mountaineers from Kuala Lumpur in Mt. Makiling.
The scenery and the flora resembed Kinabalu minus the stunted trees which are more akin to Palawan mountains; but it was nonetheless very steep. In all, it took us 7 hours to reach the summit.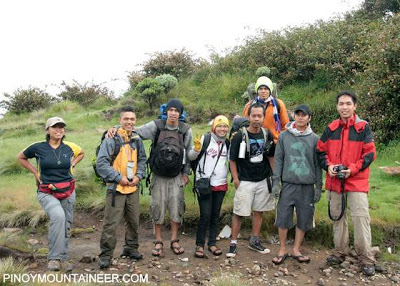 At the summit, we were surrounded by a sea of clouds. Java is so vast that we could not even catch sight of Semeru to the east; or the other high mountains such as Arjuna, Welirang, and Raung
One negative thing I can say is that the trail of Gunung Lawu is littered with trash. This is also true for some of the volcanoes we climbed or visited. I hope LNT principles will promoted more by concerned groups in Java. The Indonesian volcanoes are really stunning in terms of beauty and scale; it is pity of it will be ruined by the sight of garbage. Still, it was a very nice finale for our Java journey.


Back at Tawangmangu, we feasted on Satay Kelinci (Barbeque rabbit) which is said to be a local delicacy. Then we were in Surakarta (Solo), another major city. Then next day, we went back to Kuala Lumpur via Surabaya. From KL we proceeded to the next major stop of our journey: Cambodia and the temples of Angkor!
Thus ends the 'Journeying Java' series. I would like to thank my the following for being great companions in this trip: Swamidel Bahena, Julian Canero, Bianca Silva, and Jacob Sarreal.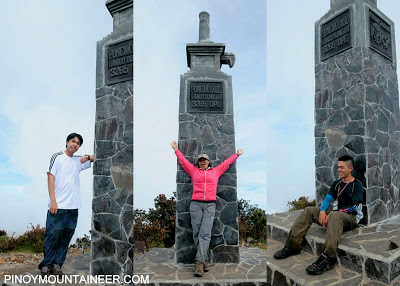 Pictures courtesy of Julian Canero (UP Med Outdoor Society)
JOURNEYING JAVA SERIES
Hiking matters #84: Gunung Bromo and a view of Gunung Semeru
Hiking matters #85: Kawah Ijen and its incredible sulfur
Hiking matters #87: Gunung Merapi, the mountain of fire
Hiking matters #88: Gunung Lawu, a major climb in Java