Announcing the PinoyMountaineer Mt. Kinabalu Expedition 2011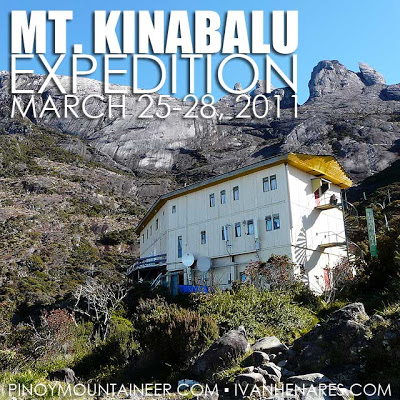 Mount Kinabalu in Sabah, Malaysia is one of the tallest peaks in Southeast Asia, rising at 4095 meters. It is also considered one of the region's most important natural wonders and a UNESCO World Heritage Site. PinoyMountaineer.com is pleased to announce an expedition to this premiere hiking destination from
March 25 to 28, 2011
. In partnership with
Ivan About Town
, we have forged an agreement with a very reliable adventure company with presence in both Philippines and Malaysia. This Mt. Kinabalu expedition is designed for participants to truly appreciate Mt. Kinabalu by staying at the park for two nights and experience Kota Kinabalu, Malaysia by staying at a four-star hotel prior to the climb.
Only twenty (20) slots are open at the moment. Considering the interest in Mt. Kinabalu, these are bound to be taken quickly. So highly-interested parties are enjoined to reserve slots as soon as possible by emailing expeditions@pinoymountaineer.com.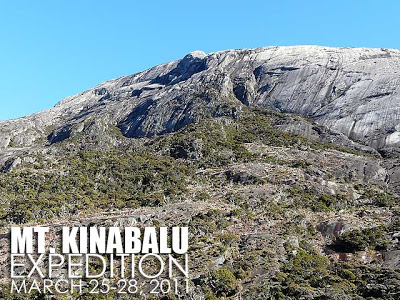 COST AND INCLUSIONS
The cost of the Mt. Kinabalu Expedition is PHP21500, which will include:
 Hotel Accommodation
 Airport transfers
 All meals as stated in itinerary
 Transportation to and from Kinabalu Park HQ
 Climbing Permits & Mt. Guide
 Climbing Certificate & Entrance Fee
 Climb support, including orientations, in Manila
Not Included:
 Air Tickets & Airport Taxes
 Arrival & Departure Fees
 Mt. Guide Tips & gratuities, porterage fees
 Personal expenses
 Mountain Gear & equipment
 Blue Cross Climbing Insurance (available on request)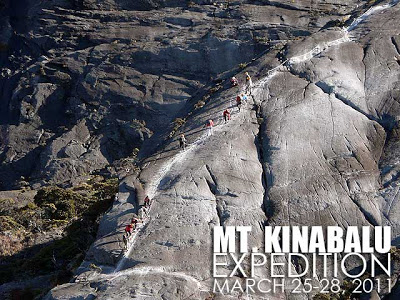 ITINERARY
Day 1
Arrival at Kota Kinabalu. Check-in at Promenade Hotel Kota Kinabalu
Meals on own account
Day 2 (B/L/D)
0600 Breakfast at hotel
0700 Take private transportation from KK to Mt. Kinabalu Park HQ
0800 ETA Park HQ; present booking; secure permit
0830 Take service to Timpohon gate jumpoff (packed lunch)
1400 Arrival at Laban Rata guesthouse; rest
1700 Take buffet dinner
1900 Assault preparations
2000 Sleep early
Day 3 (B/L/D)
0200 Wake up / Early breakfast at Laban Rata
0230 Start summit assault
0600 Arrival at Mt. Kinabalu summit (4095 MASL)
0730 Start descent
0930 Back at Laban Rata;
1300 ETA Kinabalu Park HQ; buffet lunch at Balsam Cafe
1500 Transfer to Mesilau; stay at Bishop's Head Resthouse
1800 Dinner at Bishop's Head Resthouse
Day 4 (B)
Breakfast at Hotel. Transfer to Kota Kinabalu for flight to Manila
RESERVATIONS AND INQUIRIES
To receive further details and to place reservations, email expeditions@pinoymountaineer.com. Deadline is as soon as the allotted slots have been filled!