Hiking matters #347: Vall de Núria hiking – Pic de l'Aliga (2428m) in the Eastern Pyrenees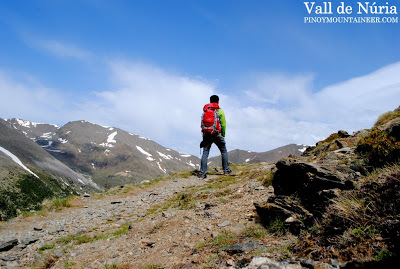 A day after my Puigmal hike, I decided to do one more hike in Vall de Núria before returning to Barcelona. I was pressed for time since I wanted to be in Barcelona later in the afternoon with enough time to walk around the La Rambla, which the poet Loarca famously described as the only street he wished 'would never end'. Since it is summer, the sun does not set until 2200H – which is perfect for tourists, locals, and hikers alike.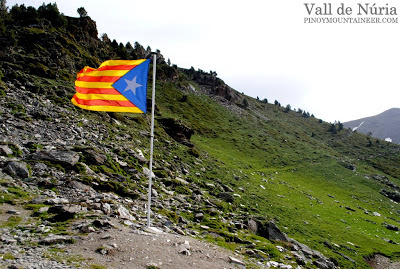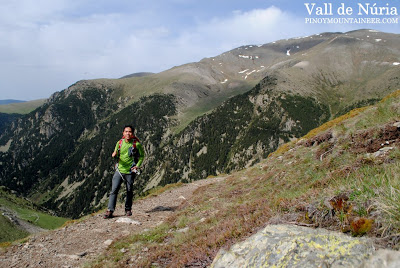 With these constraints in mind I settled for Pic de l'Aliga, a relatively 'minor' peak compared to its neighbors. At 2428 MASL, it would be a relaxing morning hike but it has its unique features as well: It overlooks the gorge that leads to the valley, and is a great vantage point for the other peaks of the area.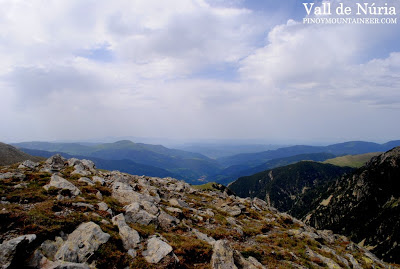 From Vall de Nuria, I took the telecabina (cable car) to the Pic de l'Aliga youth hostel. From there, I took the trail that led to Pic de l'Aliga, which it initially shared with the trail to Torreneules, a taller mountain nearby. The trail was very similar to that of Puigmal, except that there was neither snow nor ice this time around.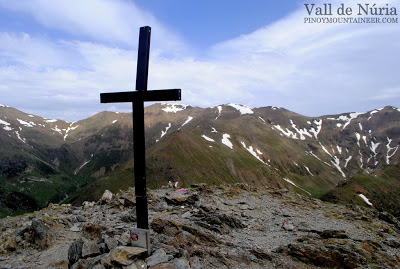 It took less than two hours for me to reach the summit, so it is very much like a Maculot or a Batulao hike, in terms of difficulty. It was very cold when I was at the peak so I donned my down jacket, and took some pictures of the cross and the vicinity before descending.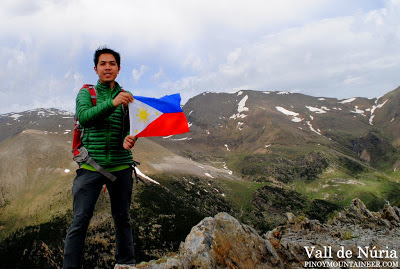 On my way back, as I approached the youth hostel, a herd of horses passed through – what an amazing sight to see them roam freely!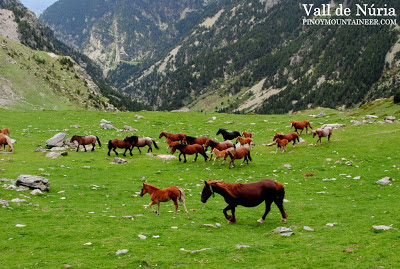 HIKING IN CATALONIA, SPAIN
Hiking mattters #345: Trekking in Tarragona, Spain
Hiking matters #346: Vall de Nuria Hiking – Puigmal
Hiking matters #347: Vall de Nuria Hiking – Pic de l'Aliga
Hiking matters #348: Vall de Nuria Hiking – GR-11 to Queralbs
Hiking matters #349: Hiking in beautiful Montserrat, Spain
Hiking matters #350: Outdoor shops in Barcelona, Spain
Pictures in PinoyMountaineer Facebook page