Maysawa Circuit: Mt. Sapari (592m) and Mt. Binutasan (577m)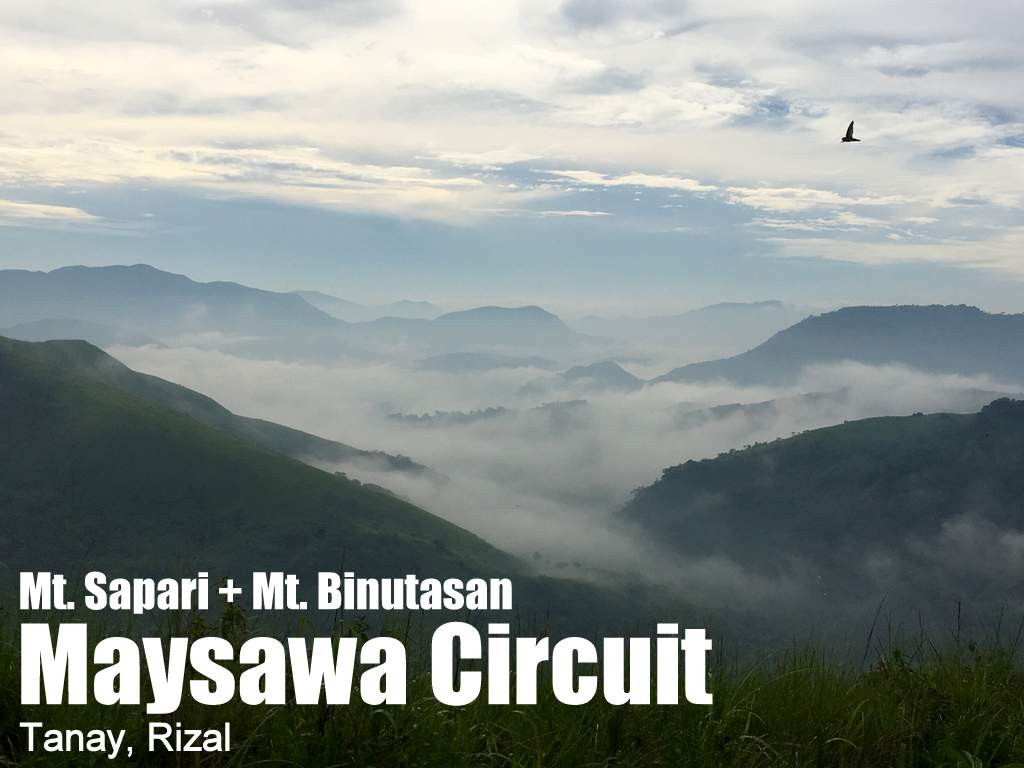 MAYSAWA CIRCUIT (MTS. SAPARI AND BINUTASAN)
Tanay, Rizal
Trailhead: Sitio Maysawa, Brgy. Cuyambay, Tanay
LLA: 14°37′11.5′′N, 121°21′31.1′′ E, 592 MASL (Mt. Sapari); 14° 37′38.9′′N, 121°21′59.6′′ E 577 (Mt. Binutasan)
Days required / Hours to summit: 1 day / 1.5h (Sapari); 2.5 (Binutasan)
Specs: Minor climb, Difficulty 3/9, Trail class 1-3
Features: Scenic views of the Sierra Madre, sea of clouds, river
Article history: Created 31 July 2016 by Gideon Lasco
BACKGROUND
Yet another hiking destination in Tanay, Rizal is the Maysawa Circuit in Sitio Maysawa, Brgy. Cuyambay. Featuring two hills – Mt. Sapari and Mt. Binutasan – and an optional creek sidetrip – this circuit offers the same sea of clouds that one can see in nearby Mt. Maynoba.
Unlike Mt. Paliparan which is located in the west side of the Marcos Highway, the entrance to the trailhead of the Maysawa Circuit veers east (left) of it, making it closer to Mt. Batolusong and the other mountains that can be hiked from the Batangas junction. (As of July 2016, the barangay requires hikers to go to the barangay hall first before going to the trailhead – but we are asking them to make a satelite registration at the trailhead itself.)
The hike is quite easy, with well-established trails gradually sloping upwards to reach the viewpoints in either of the two hills (Sapari – literally 'of the priest' after an old curate; and Binutasan – literally 'where they made a hole'). Mostly exposed, save for occasional pockets of limestone forest, the trail is best hiked early in the morning, and for many, there is a more compelling reason: the chance to see the sea of clouds.
At the various viewpoints, one can see Mt. Batolusong, Mt. Maynoba, Mts. Irid and Tukduang Banoi, and even Mts. Hapunang Banoi and Pamitinan. There are many other nameless peaks all over – the reward of being at the foothills of the Sierra Madre.
ITINERARY

DAYHIKE
0400 Take jeep from Sampaloc to Cogeo
0500 ETA Cogeo. Take jeep to Cuyambay junction
0615 ETA Cuyambay. Take habal-habal to Brgy. Hall
0630 ETA Barangay Hall. Register / Secure guides. Proceed to trailhead.
0700 Start trekking
0830 ETA Mt. Sapari
1030 ETA Mt. Binutasan
1130 Arrival at 'Batis' as an optional sidetrip (one can also proceed directly to trailhead)
1300 Back at trailhead. Tidy up
1400 Return to Manila
1600 ETA Manila

Note: To catch the sea of clouds, private transport is recommended as the public transport schedule will not permit you to reach the trailhead on time. A very early departure from Manila (0200-0300H) is recommended. For van rentals contact 09269702947. 
Transportation
Public (1) Jeep, Sampaloc to Cogeo [P20, 30-60 mins]
(2) Jeep, Cogeo to Cuyambay [P48, 60-80 mins]
(3) Habal-habal, Cuyambay junction to Brgy. Hall [P25/5 mins] and then to the trailhead in Sitio Maysawa (P50?/20 mins)Note: Jeepney travel times are highly variable due to the traffic, but you are likely to get the lower end of the estimate if you leave very early.Private: Marcos Highway > Brgy. Cuyambay – turn right – follow the road until you reach the barangay hall. Then follow the guides to the trailhead in Sitio Maysawa.
Registration
Logbook at trailhead; P30 fee
Guides
Available, required: P500/day (P1250 – overnight)
Contact numbers
Jeep rental (Rene) – 09127570867
Brgy. Cuyambay –  09124795185
Brgy. Cuyambay (Rose) – 09093379673
Van rental (from Manila) – 09269702947
Campsites and waypoints ⛺
Campsites:
(1) Potentially at Mt. Sapari ( 14°37′11.5′′N, 121°21′31.1′′ E)
Water sources 🚰
At the foot of Mt. Binutasan there is a water source
Cellphone signal 📶
Present in most parts of the trails (Smart > Globe)
River crossings
Some in the optional sidetrip to the 'Batis'
Roped segments / Technical parts
None
Limatik
Few
Lipa
None
Rattan
None
Hiking notes
Exercise precaution on the parts with limestone and the steep grassy descent from Mt. Binutasan
Sidetrips
Mt. Paliparan and Nagpatong Rock Formation – also within Brgy. Cuyambay. Masungi Georeserve en route (reservation required).
Alternate trails
None documented at the moment
Dayhikable
Yes (4-7 hours to complete the whole circuit)
Facilities at jumpoff
(+) Sari-sari stores
(+) Restrooms / paid wash-up places
(+) Parking
Estimated budget
P400-500 from Manila
MAYSAWA CIRCUIT PICTURES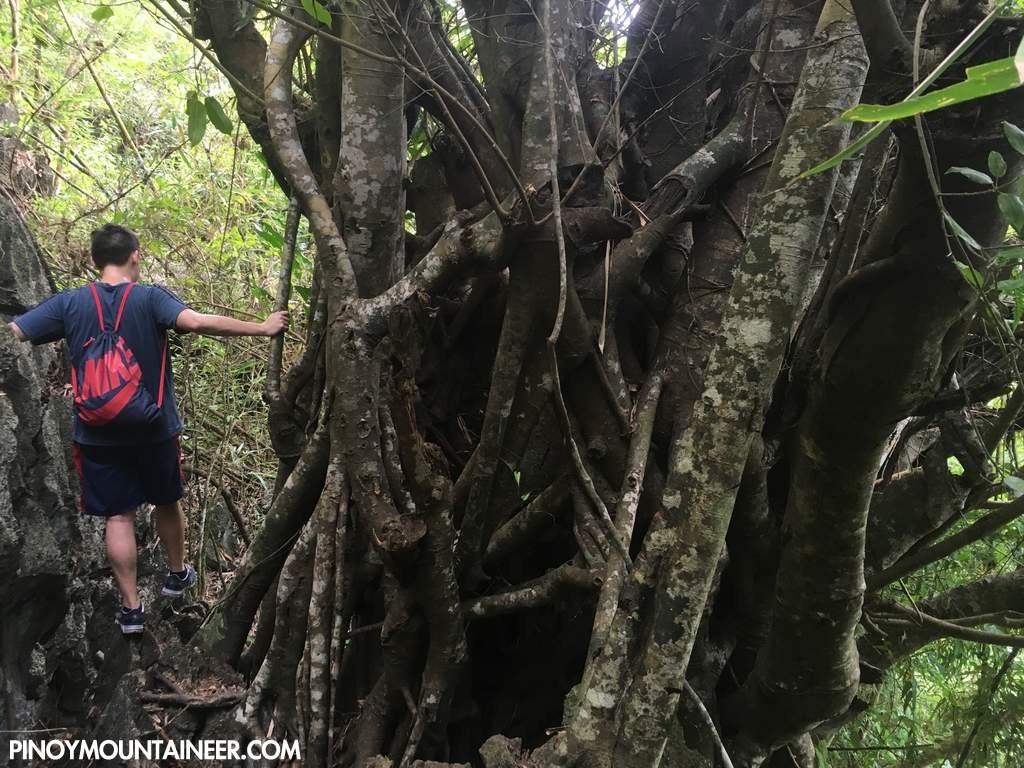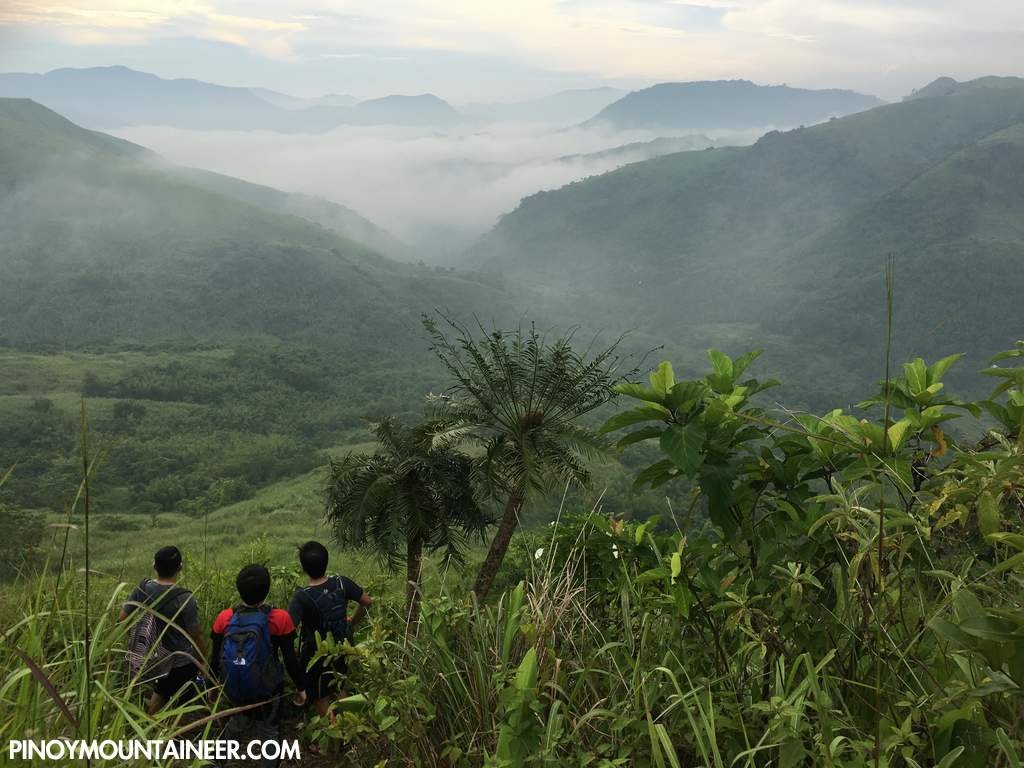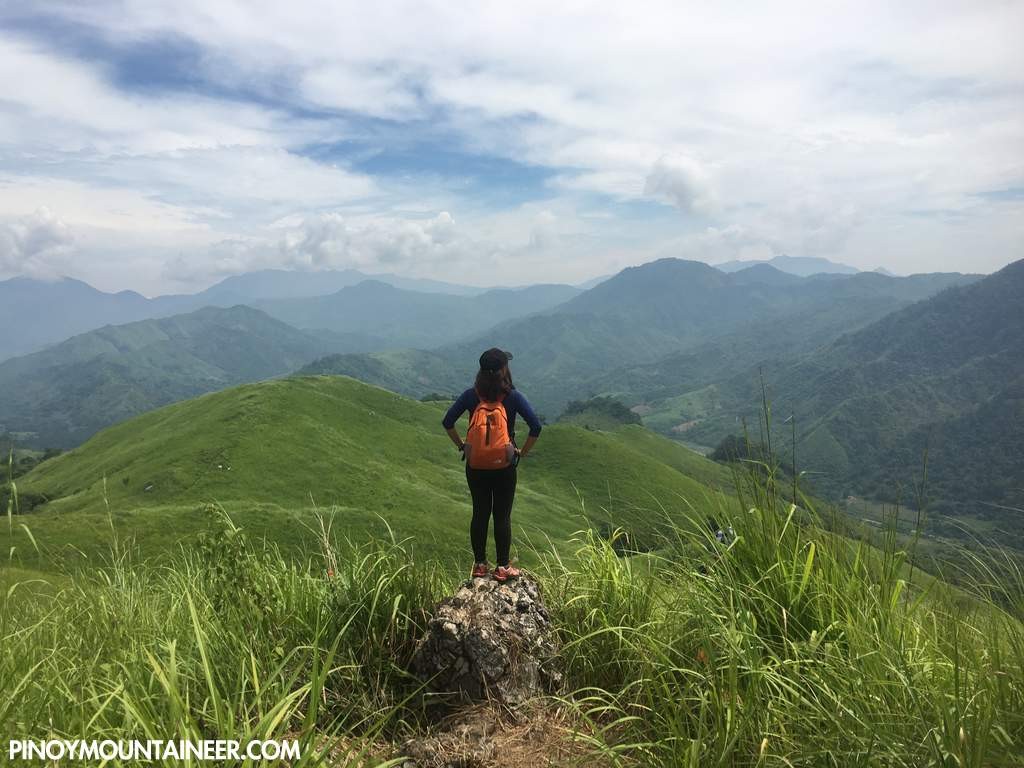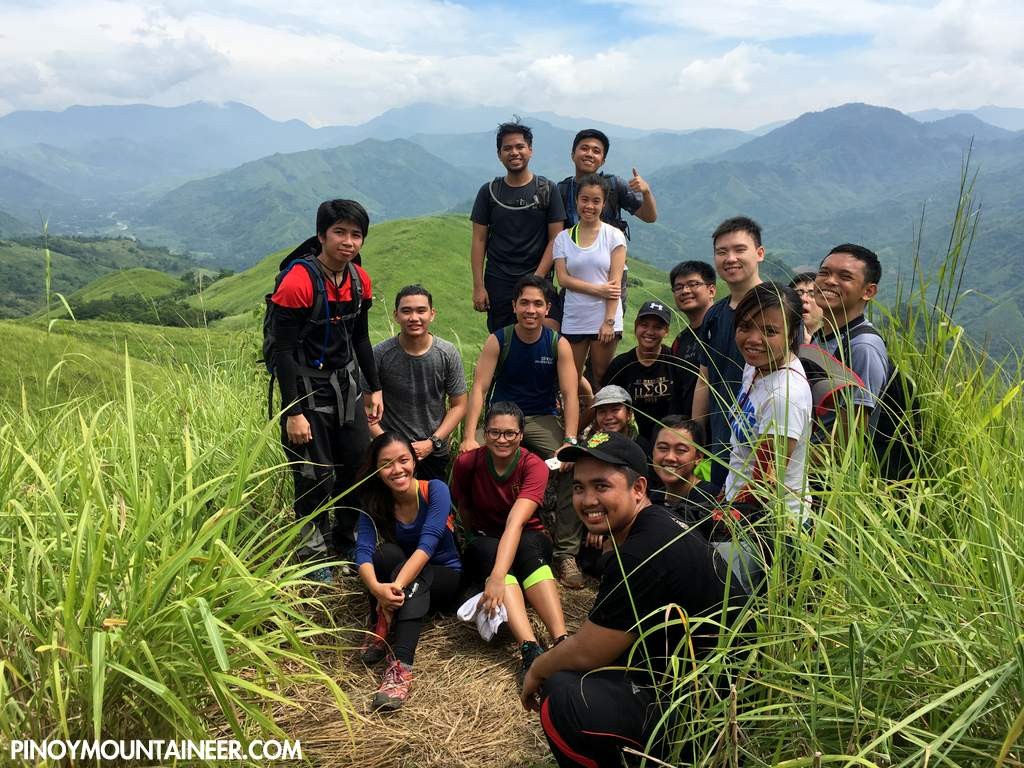 TRIVIA
This destination is part of the 'Sierra Madre Wave' of newly-opened hiking destinations in Rizal at the foothills of the Sierra Madre. Though largely a positive development, there are also concerns about the sustainability and impact of the activities.