Hiking matters #107: The ascent to Alto Peak, Eastern Visayas' highest mountain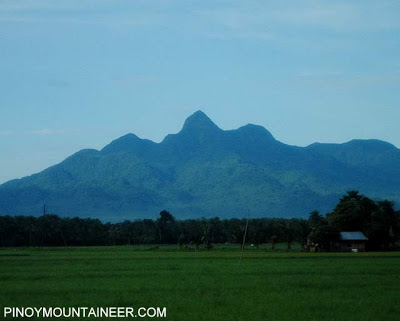 For my 7th climb in the Visayas, I climbed
Alto Peak in Leyte
, again as a guest of the Nalda Family, who have become my good friends since our
Mt. Tres Marias
climb last year. Joining me were "Iron Lady" Jo Steven, the Kiwi tramper; and Justin Blanco from UST. We met with Jhoc Nalda in Tacloban, then took a van to Ormoc. From there, we toploaded in the crowded jeepney – the only one that that makes the trip to Brgy. Cabingtan daily. Tito Tom and Tita Jezebel, of the Nalda family, decided to catch up and their vehicle intercepted us just as the jeepney conked out halfway through the rough road! We proceeded to the jumpoff by taking the left, upward road in the fork where the right turn leads to Lake Danum.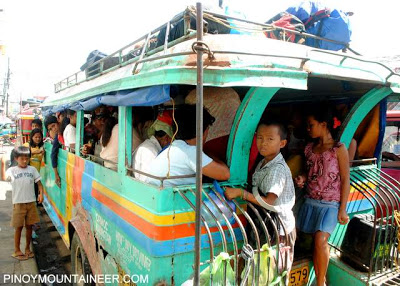 It was almost lunchtime when we started trekking. Initially, the trail was an old rough road that led to an abandoned PNOC drilling site. Along the way, the wind was refreshing and luscious wild berries decked both sides of the trail, making for a very nice snack along the trail! Some of them were even bigger than strawberries. I love berries and I really savored them. Thriving in that lush environment, too, were bees, but fortunately they didn't bother us even though their hive was lying precariously close to the trail.
This relatively carefree trail, however, ended, the moment Jhoc identified the obscure, very steep trail that led to the summit. From there it was a quite a challenging ascent; some parts of the trail had been effaced and Jhoc and Uncle Tom put the bolo to work. According to them, Palo town is famous for its bolos and that's where they got them. For almost an hour we grappled our way across fallen trees and thick foliage, but things got easier when the original trail was once again found. Still, the trail required some body work as we had to crawl underneath fallen logs, walk on branches, among other 'acrobatics'.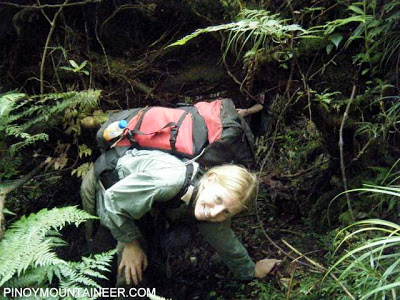 We managed to reach the summit just as night was approaching. The summit campsite was very small, and there was a light drizzle; but the sky gradually opened up as we did our 'socials'; and by the time we put our lights off, the lights of Ormoc could be seen beneath us.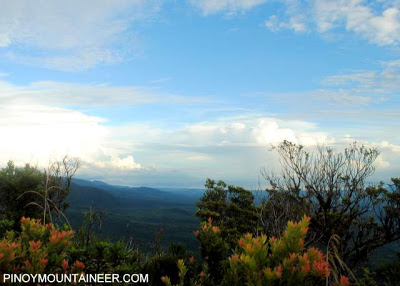 PinoyMountaineer thanks the Nalda Family of Tacloban – Jhoc, Uncle Tom and Tita Jezebel – for accommodating the blogger and his friends for the second time in Leyte and Samar.