Hiking matters #108: The descent from Alto Peak to Lake Danao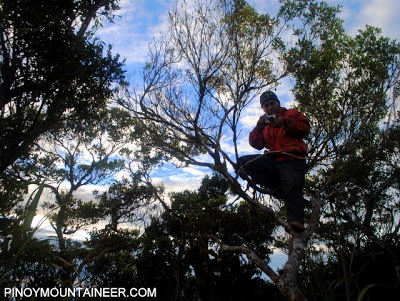 We camped at the summit campsite of Alto Peak after an impressive, challenging. Although the elevation was modest at 1332 masl, the wind chill in the peak was still enough to make us feel cold throughout the night (but not the Iron Lady!). I seldom drink alcohol and only in moderation, but some shots of Tanduay seemed perfect for the occasion of being at the highest point in Eastern Visayas.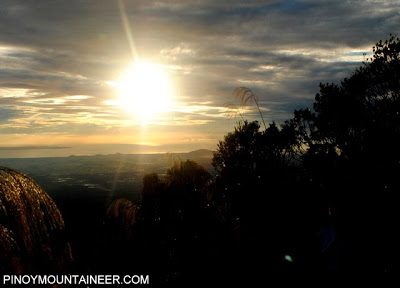 The next day, we had magnificent views of the sunrise. Soon after breakfast of dried squid, we started descending, and it was a relatively unremarkable descent, much swifter than the ascent. The trail that eluded us the previous day was fresh in our minds, but even though we had no problem, we knew that there's no stopping the trail from eluding us again in the future as it is really minimally-established.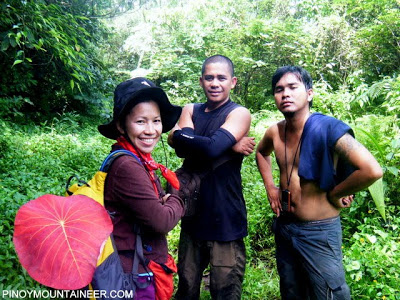 It took us just about an hour to negotiate the steep trail, but just as when we thought that it's all over, the beehive residents turned hostile and
and hundreds of bees chased me and I had to run for my life!
I had no idea how many bees were behind me but the ones behind me (Iron Lady, Justine, Uncle Tom, and Tita Jezebel) told me that the bees were so numerous they "formed a black cloud that obscured me from their view!" In the end, only one bee, perhaps the fastest, managed to bite me. I wish there was a video of this experience!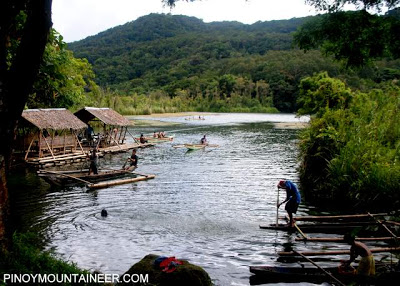 And yet, more adventures greeted us that day. We ended up in beautiful Lake Danao, where we rented a floating cottage that took us to the middle of the lake. I couldn't resist a dip, and we even took a bamboo raft around the lake. At the far end were strange fruits, and back on the floating cottage, a delicacy awaited us: talaba from the lake!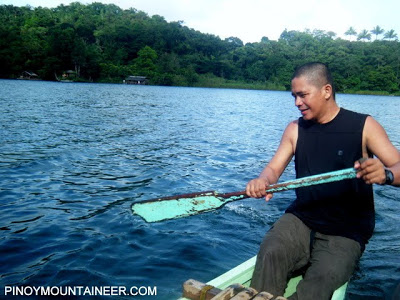 Recollecting our Alto Peak adventure over 'talaba' and Ormoc lechon (which is allegedly better than Cebu's), we discussed about the mountains we saw at the top. There seemed so many of them that it was hard to identify the ones we know; and indeed the ones we do not know are yet nameless. I told Jhoc that his passion for hiking should and I was pleased to hear that they had already set up the
Eastern Visayas Mountaineering Club
to explore more Leyte-Samar mountains, and to accommodate mountaineers.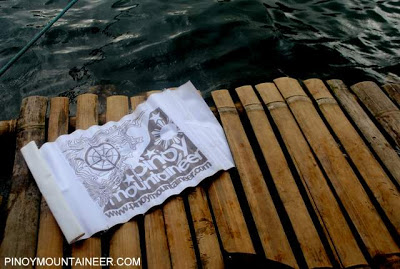 PinoyMountaineer thanks the Nalda family of Tacloban, Leyte for their kind hospitality and friendship.