Hiking matters #148: Outdoor shops in Kota Kinabalu, continued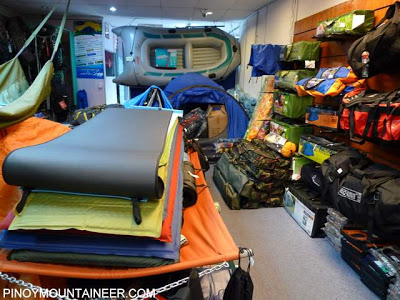 KOTA KINABALU – Upon our arrival, the PinoyMountaineer Mt. Kinabalu Expedition Team was billed at the four-star Promenade Hotel and it was a little bit farther from the Gaya area where I stayed a few weeks ago with the Orang Gunung Kuala Lumpur. On the day before our Mt. Kinabalu climb, my friend Pamela and I decided to check out the "third outdoor shop" in KK, which I missed out in my previous post.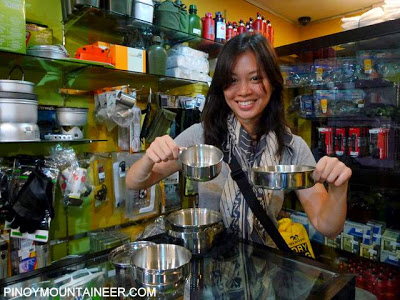 Borneo Outdoor Gear is located at the first floor of Plaza Wawasan, which is just a block away from Promenade Hotel if you turn left. The selection of gear and equipment turned out to be as comprehensive as that of Tech Outdoor Shop in Jesselton Point – although Tech Outdoor has a wider range of clothing, including jackets. Borneo Outdoor is strong on cooking equipment and headlamps, with lots of Petzl and Black Diamond on display.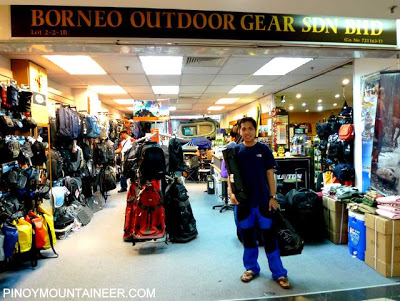 I bought a very nice earth pad, very similar to the ones I saw my friends from the OGKL use when we were at the basecamp of Mt. Trus Madi – and for only RM30 (around P500). So to summarize, there are three outdoor shops in KK: (1) Tech Outdoor Shop in Jesselton Point; (2) Outdoor Shop in Centrepoint Mall; and (3) Borneo Outdoor Gear in Plaza Wawasan. Happy outdoor shopping to all!