Hiking matters #165: Manabu Peak and Mang Pirying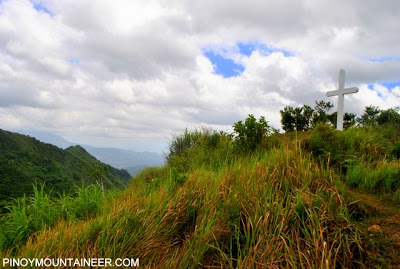 Manabu Peak is one of my favorite dayhikes, not only because of its beautiful peak, but also because of beautiful memories. I first climbed this mountain in 2004, and it was also during this climb when I first met Mang Pirying. Three years later, he still remembered me as the "boy from San Pablo", and I kept coming back.
This time I was joined with hiking friends Mayan Gutierrez and Sir Martin Cortez. We left Manila at 0630H, had coffee along SLEX, and arrived at the jumpoff point by 0900H. We immediately started trekking. By 0945H we were with Mang Pirying in his hut – looking healthier this time. He immediately recognized me, and even brought out the knife that I gave him as a gift in 2009. This time, I gave him another pasalubong: a dri-fit shirt!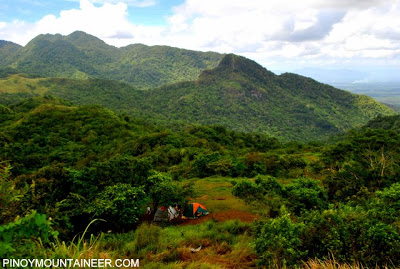 At the summit there was a lot of leftover trash from the Holy Week climbs, and I commend the climbers who voluntarily brought down some of them. Manabu Peak – Mataas na Bundok – has a pleasant summit, with a view of Mt. Maculot and Taal Lake, as well as Mt. Makiling and the other peaks of the Malipunyo range. If you try hard, you can see some of the trails leading to these peaks.
Back with Mang Piryang we had a cup of his famous coffee. I spent some time in the barangay, interacting with the local healers, after which we headed to Lipa en route Manila. Manabu Peak is still very nice, but it is a very fragile thing. Greetings to all the hikers we met along the way in Manabu Peak over the weekend!