Hiking matters #173: Beautiful and joyful Hehuanshan (合歡山) in Central Taiwan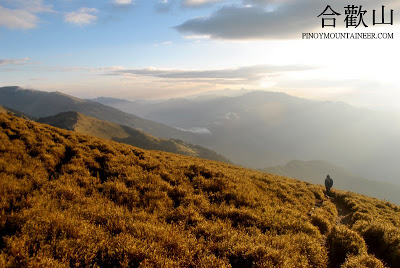 Beautiful
Hehuanshan (合歡山)
in Central Taiwan lies at the pinnacle of the Central Cross-Island Highway in Taiwan, literally meaning "Mountain 0f Joy" and indeed was venue of one of the happiest and breathtaking moments in Taiwan, together with medical student and travel companion Terence Kua. We climbed Hehuanshan's East Peak with 曾禎鳴, a newfound friend we met in the Hehuan Ski Lodge.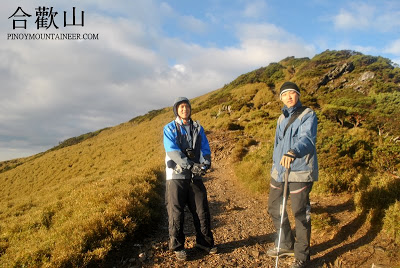 There are many joyful moments leading to our trip to Hehuanshan. The first was an unexpected ride so generously offered to us by a woman from Taichung. Just as we ended our journey past Wushe where the bus stops, this kind woman offered to drive us up the alpine highway, amid the rain and the fog, all the way to Hehuanshan. We will never forget this kindness, which to us is a shining reflection of the kindness of the Taiwanese people.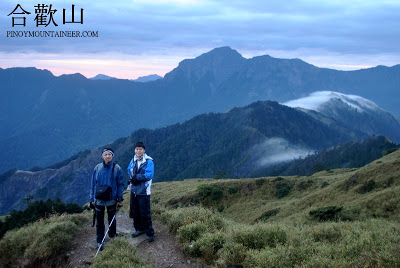 Anyway, we stayed in Hehuan Ski Lodge, which sits right at the jumpoff of Cilai Ridge or Cilai Mountain, regarded as one of the most challenging hikes in Taiwan. On the day of our arrival, it was raining and very foggy and we just took it easy – I watched a Taiwanese movie in my laptop: 红灯笼高高挂 while Terence read books from his Kindle. We started our climbs the next day, at around 0500H with 曾禎鳴.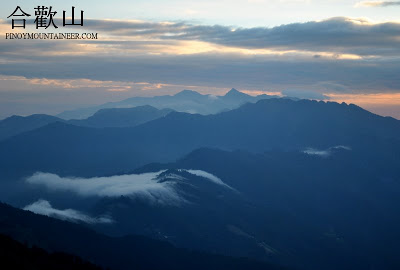 The temperature that morning was a very cold 6 degrees; it indeed was a very cold environment. As the sun rose, we saw that Hehuan Mountain is surrounded by Yushan canes – the same 'dwarf bamboo' that covers the summit of Mt. Pulag. As one goes higher, one can appreciate the different peaks of the Central Mountains. Notable were Cilai North Peak and Cilai Main Peak – looming. Then, there were the other peaks of Hehuan: the North Peak (3422 MASL) which connects to the West Weak; the Main Peak; and Shihmenshan (3237 MASL) – itself a high mountain of Taiwan. It took less than two hours to reach the summit, and it was an easier, faster trek down.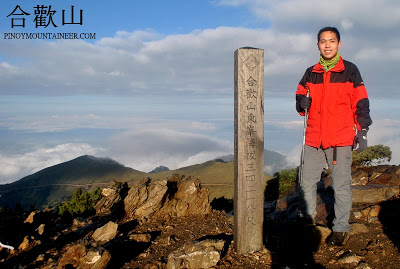 Hehuanshan, although it was an easy hike, was truly a beautiful and joyful mountain and as I am still aspiring for Cilai Ridge, I will hopefully see this mountain again.
TREKKING IN TAIWAN (SPRING 2011)
Hiking matters #171: Sun Moon Lake Mt. Qinglong Mt. Erlong
Hiking matters #173: Hehuanshan East Peak