Hiking matters #180: Thumbs up for Thumbpeak! Another nice climb in Palawan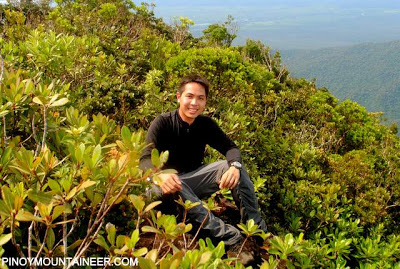 PUERTO PRINCESA – Perhaps for my final major climb this summer, Iron Lady Jo Steven and I climbed Mt. Thumbpeak, one of the famous mountains of Palawan. Ever since I read that old travel guide that described fantastic hiking adventures here, I've been fascinated with the mountains of the Philippines' "last frontier". In 2008, I did the supreme challenge of climbing Mt. Mantalingajan, the island's highest at 2086 MASL, and I daresay the most difficult mountain to climb in the Philippines.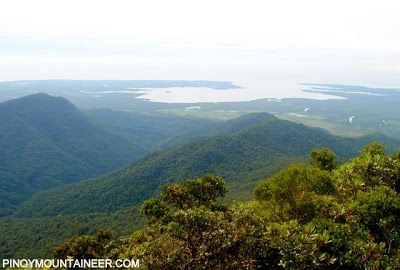 Thankfully I had the opportunity to climb in Palawan again, and we are grateful to Jasper Camacho, a young member of the Suakwal Mountaineers based in Puerto Princesa, for accommodating us and facilitating our trip. On May 23, 2011, Jo and I arrived from Manila and Jasper brought us to the Iwahig Penal Colony, which is the jumpoff to Thumbpeak. Of course, visiting Iwahig itself was quite an experience.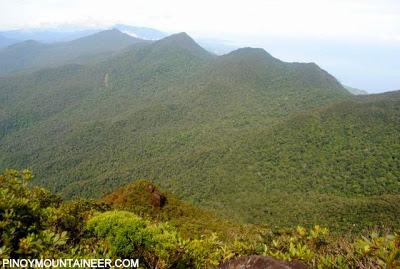 We started trekking at around 1415H, amid heavy rain. Our progress, and our hopes of camping in the Cave were dashed because of the raging river that was simply impassable when we came upon it. So we just camped near the riverbank, and decided to wake up early the next day to compensate for our lost opportunity. We just cooked a nice eggplant dish that Jo and I invented, and slept early.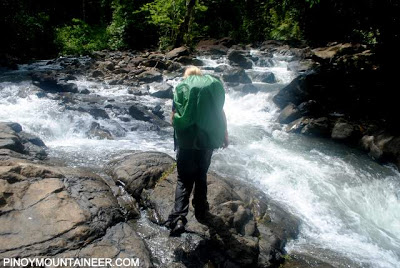 The next day, we started climbing at 0400H, negotiating the still-raging river in the dark. There were 9 river crossings, some waist-deep, and by 0600H we were at the cave area; after three more hours of hiking (and braving some really aggressive limatik) we had reached the summit of Thumbpeak, and whereas the previous day we had a rainy day, this time, the skies were open and blue, and we were afforded a view of Puerto Princesa, Honda Bay opening up to Sulu Sea, and the mountains of Palawan, which Jasper would name after our climb: Cleopatra's Needle, Mt. Beaufort, Mt. Salakot, Mt. Airi, Mt. St. Paul, and many other peaks with fascinating names.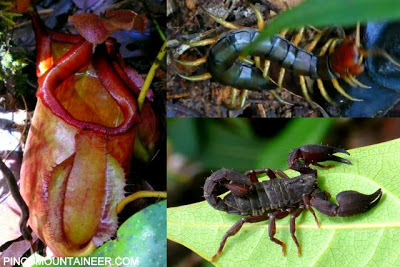 On the way down, a group of monkeys rumbled about the canopy, and they were a nice sight as we were about to exit the mountain. Also noteworthy were the scorpion, centipede, giant worms, and pitcher plants we saw on the way up. Truly, Palawan's jungles are still alive, as wild as tropical jungles can be, and I will definitely be back for more!