Hiking matters #429: Exploring Mt. Kalbo in Aborlan, Palawan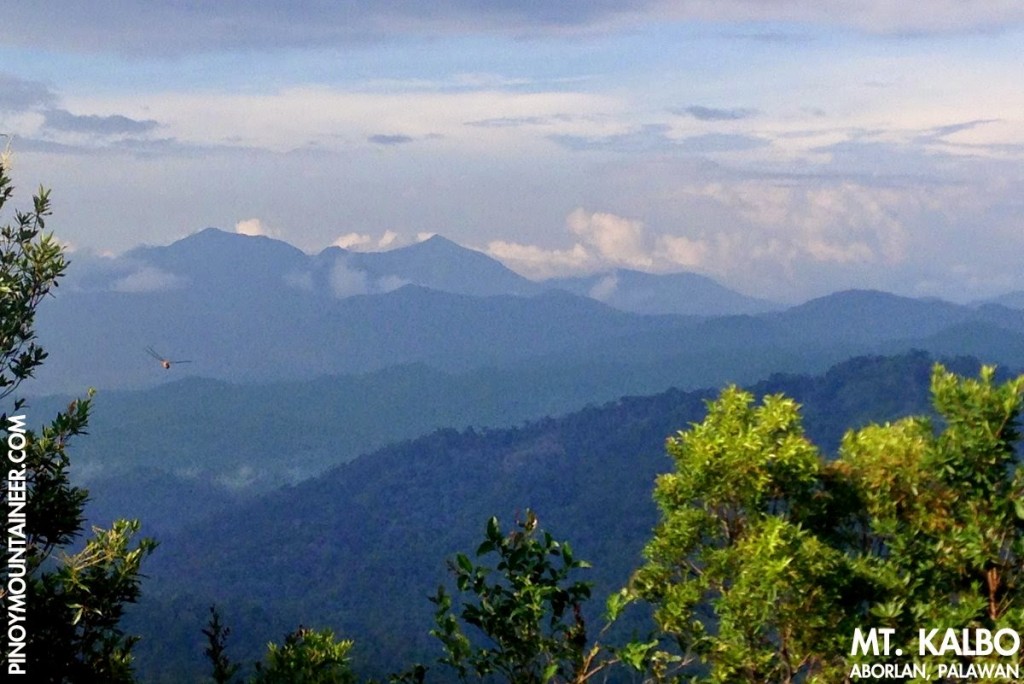 The mountains of Puerto Princesa including Mt. Salakot (centre) as viewed
from Mt. Kalbo in Aborlan, Palawan
PUERTO PRINCESA – Last Wednesday I woke up to a beautiful, sunny day in Pueto Princesa, did my usual jog around the Baywalk to the sight of Mts. Thumbpeak and friends, had breakfast, and prepared to do my daily work routine. Until, at mid-morning, mountaineer John Yayen messaged me to say that a guide has been found for Mt. Kalbo in Aborlan, the town just south of Puerto Princesa, and asked if I am interested to climb the mountain on that same day.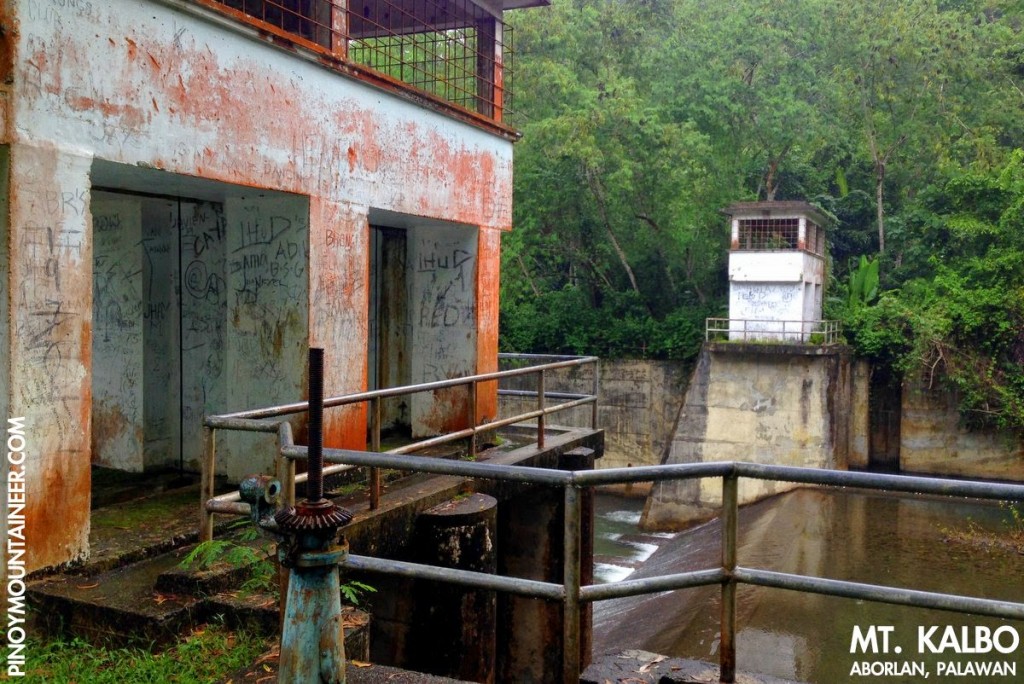 Not wanting to forfeit an opportunity to climb another mountain in Palawan, I said yes, and in an hour I found myself at the San Jose terminal preparing to board the van to Aborlan (P120). Arriving there at around 12:30, we took chartered a trike to Brgy. Cabigaan, dropped by the barangay hall for registration, while John's friendly relatives secured our Tagbanua guide, Dubi. Together, the three of us went to the Dam (9°26'47.14″ N, 118°26'39.59″ E, 112 MASL) which doubles as a Scouting venue and the trailhead for the Mt. Kalbo hike (which also figures as part of Jamborees past).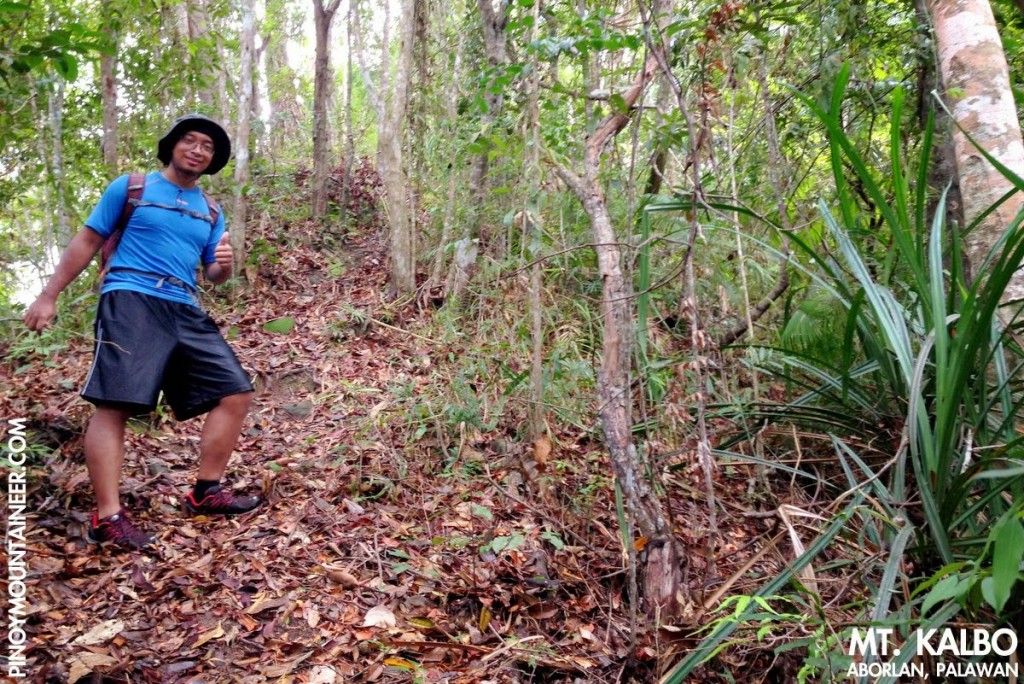 It was exactly 1400H when we started trekking. At the onset, we had to cross a section of the river just downstream from the dam, and from the there, the hike is a continuous, moderate ascent, via a surprisingly well-established trail through a very nice rainforest. Native dipterocarps grace the trail, and of course the majestic almaciga, which is always at home in Palawan.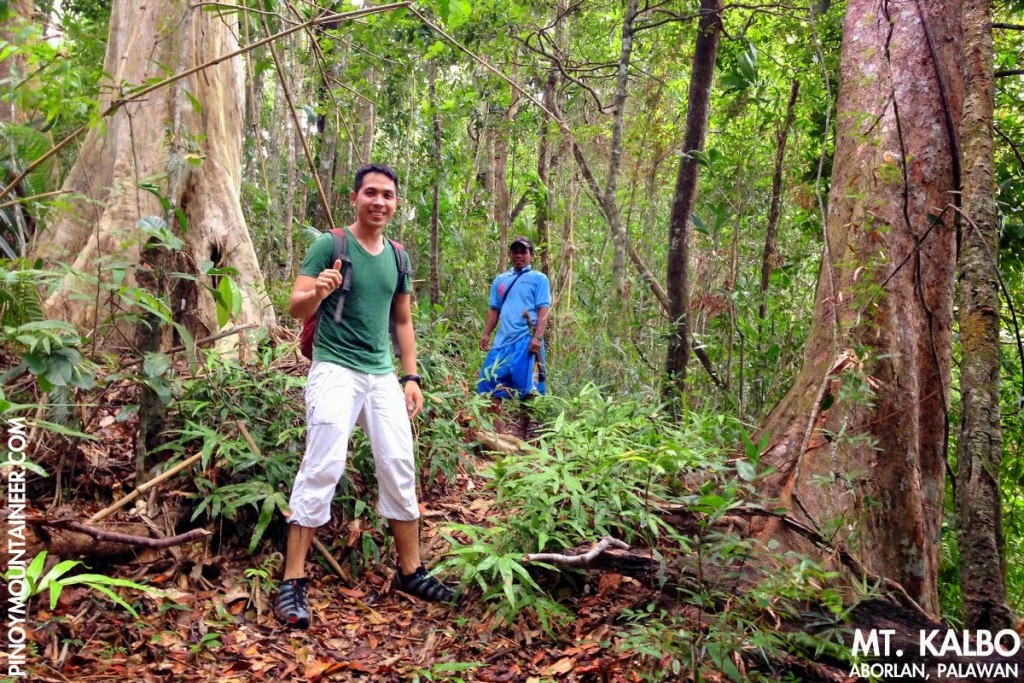 The moderately-steep part ends at around 400 MASL, after which the trail becomes more gradual. With the exception of two short descents, each less than 50 meters, the trail is very straightforward. At the upper reaches, views emerge of the north, including the mountains of the Napsan valley, including Mt. Salakot (see Hiking matters) and more proximate, hitherto unexplored mountains.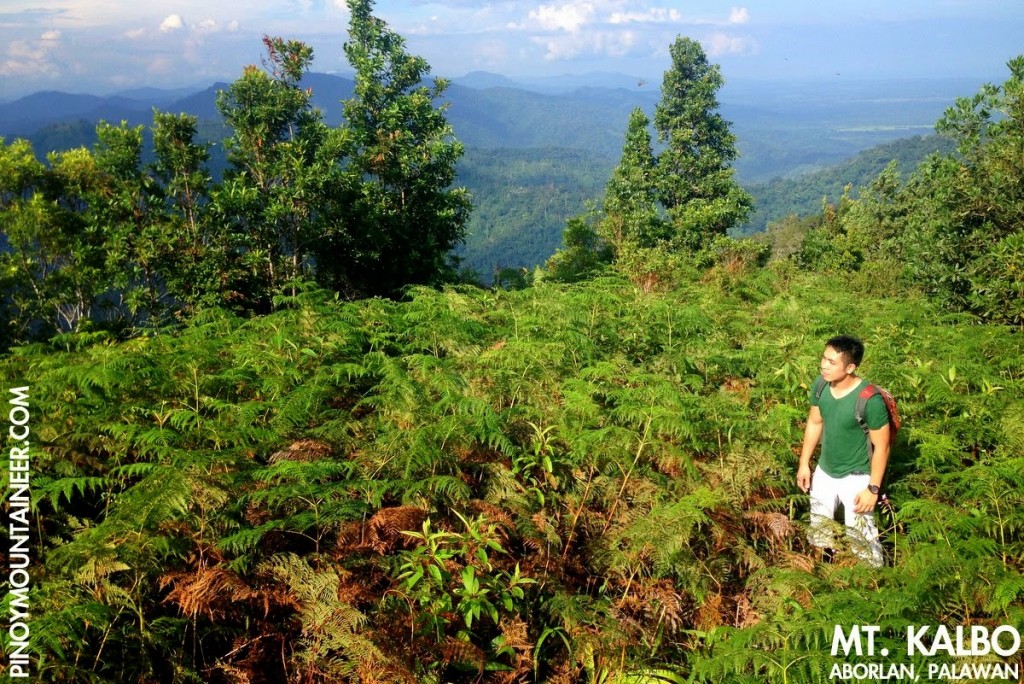 After 90 minutes of hiking, we found ourselves at the summit of Mt. Salakot (9°27'32.7″ N, 118°25'37" E, 752 MASL). A cement block stands as the only remnant of a communications tower, and true to its name – I'm sure you will be curious by now why it's called such (kalbo, meaning bald), the summit is bereft of trees, but is instead covered with grass and shrubs. (Our guide, however, recalls a time when the mountaintop truly looked barren as viewed from the lowlands).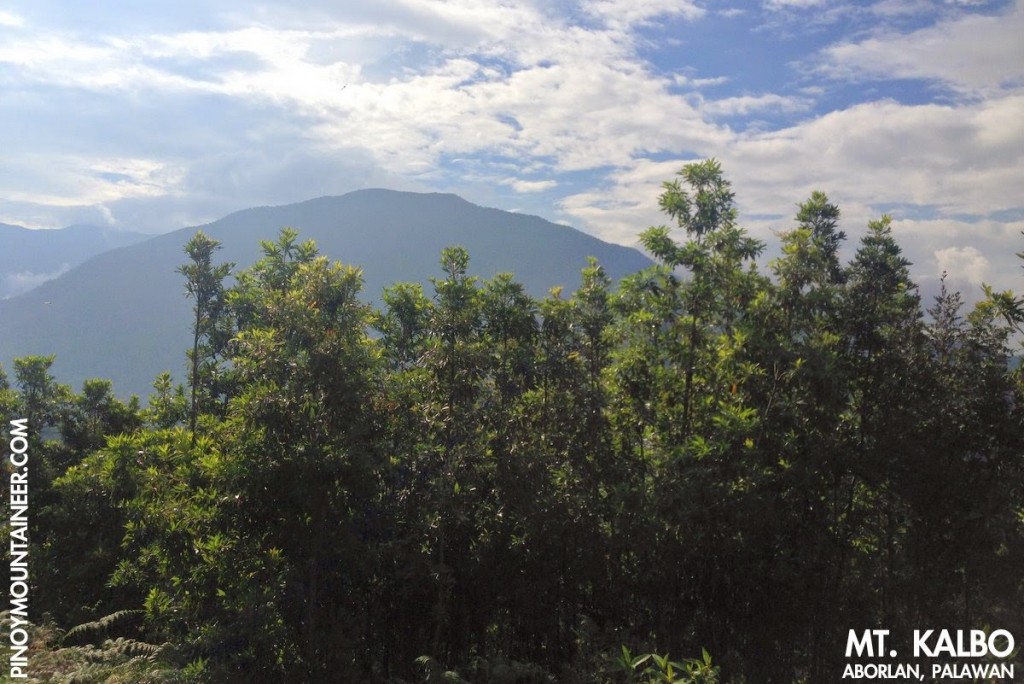 I stood atop the cement marker, seeking to orient myself around unfamiliar territory, trying to identify some of the mountains. To the south I saw some high slopes that must be part of Mt. Victoria, and to west, a tall and wide mountain, at least 1400 MASL, stands: this must be the northern peak of the Victoria Range – and one that I hope to climb in the future.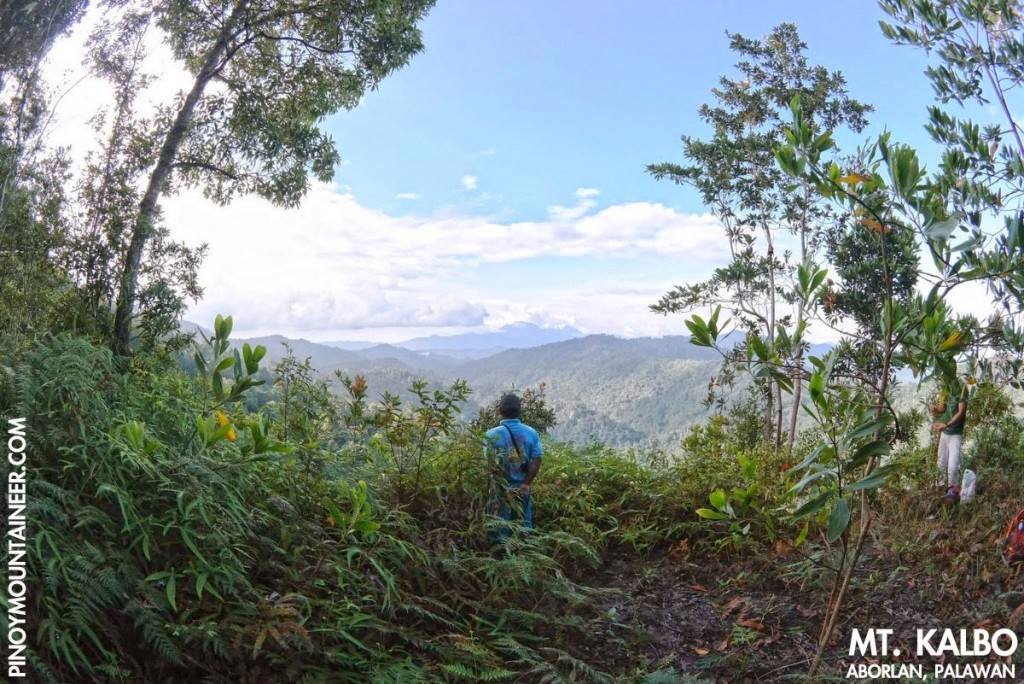 The trail had all the ingredients of a quick descent: well-established, gradual, and without slippery rocks. And so by 1600H, we found ourselves back in the dam, and even though it would take a few more hours before we managed to reach Ka Inato, our traditional postclimb restaurant, I counted the day a great success, blessed as we were with an unexpected adventure – yet another pleasant dayhike from Puerto Princesa!