Hiking matters #413: Mount Victoria in Narra, Palawan Part 2 – To the summit and back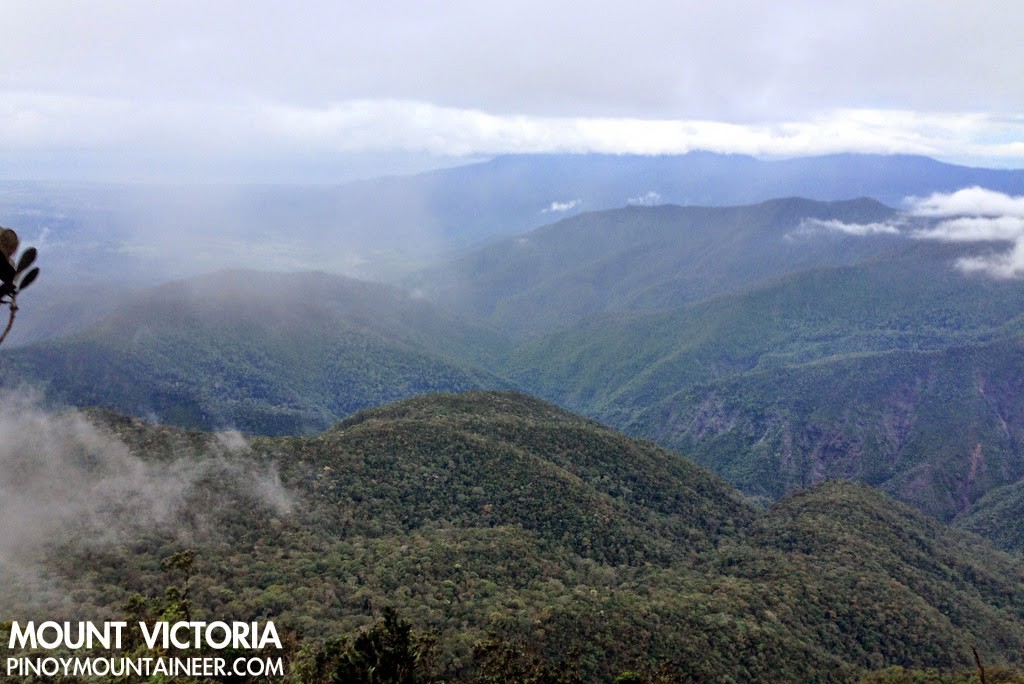 PUERTO PRINCESA –
Continued from Hiking matters #412
: After a cold and restful night at the High Camp of Mount Victoria, we woke up early to do the assault up the summit. It was cloudy, but as our guide Julius says, you can never tell the weather at the top, until you're at the top.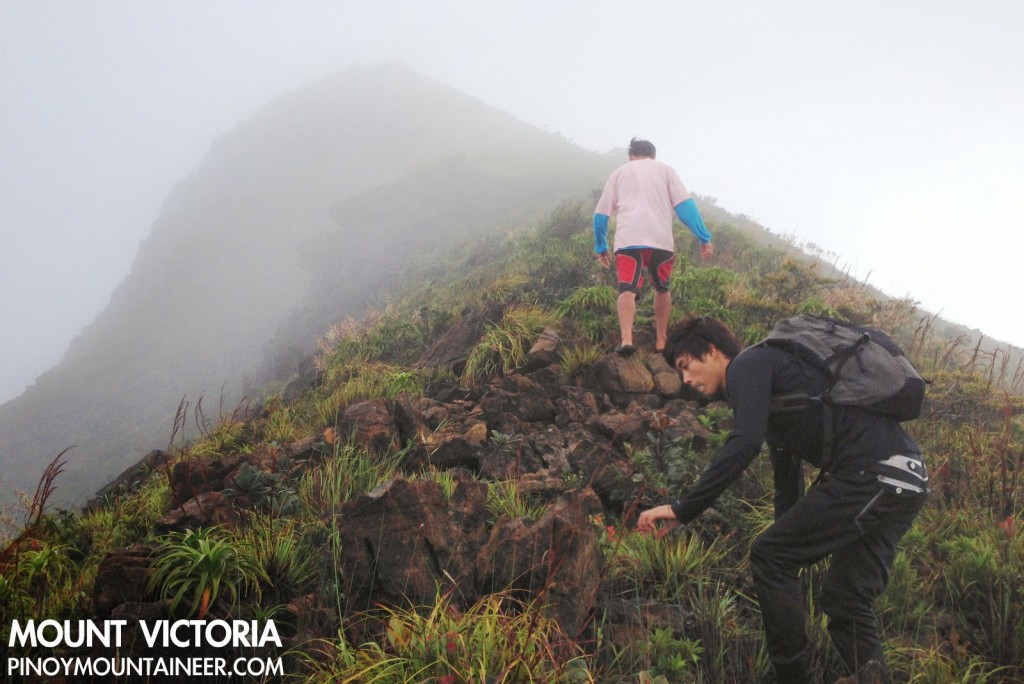 As we emerged from the forest to reach the rocky slopes, we were greeted by a Palawan striped babbler (Zosterornis hypogrammicus), and I was blessed to have seen this bird in its two habitats: Mantalingajan and Victoria – in a matter of days. The babblers are unafraid of human beings, probably having never been exposed to those who do them harm. Hopefully, this bird sanctuary stays the same.
Past the forest, we were back in familiar ground: ultramafic rocks, the same ones you would see in Mantalingajan, Thumbpeak, and even Mt. Beaufort. The trail required some scrambling, but freed of our heavy packs it did not present any bigchallenge. Writing this post, I have to admit that I am mixing up memories of Mantalingajan and Victoria, as their summit assaults look similar, especially in the greyish weather we had to content ourselves with on both occasions.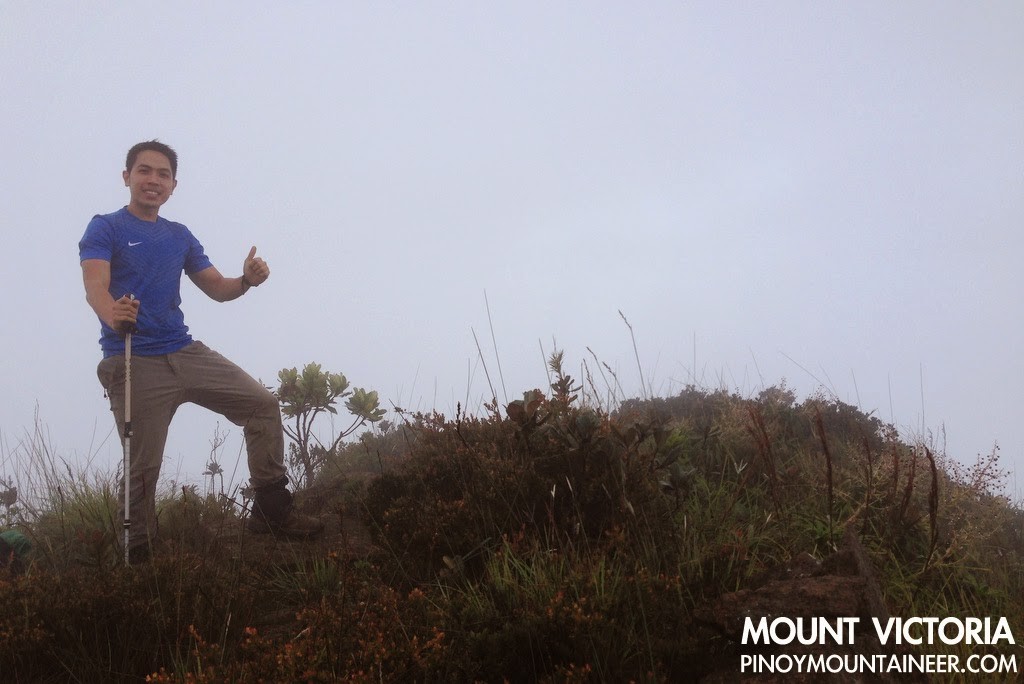 Still, there was a bit of a cleaning when we were going up, and even at the summit we were able to behold the 'Tooth' – the other peak of Mt. Victoria which can be sidetripped by alloting an extra 3-4 hours return.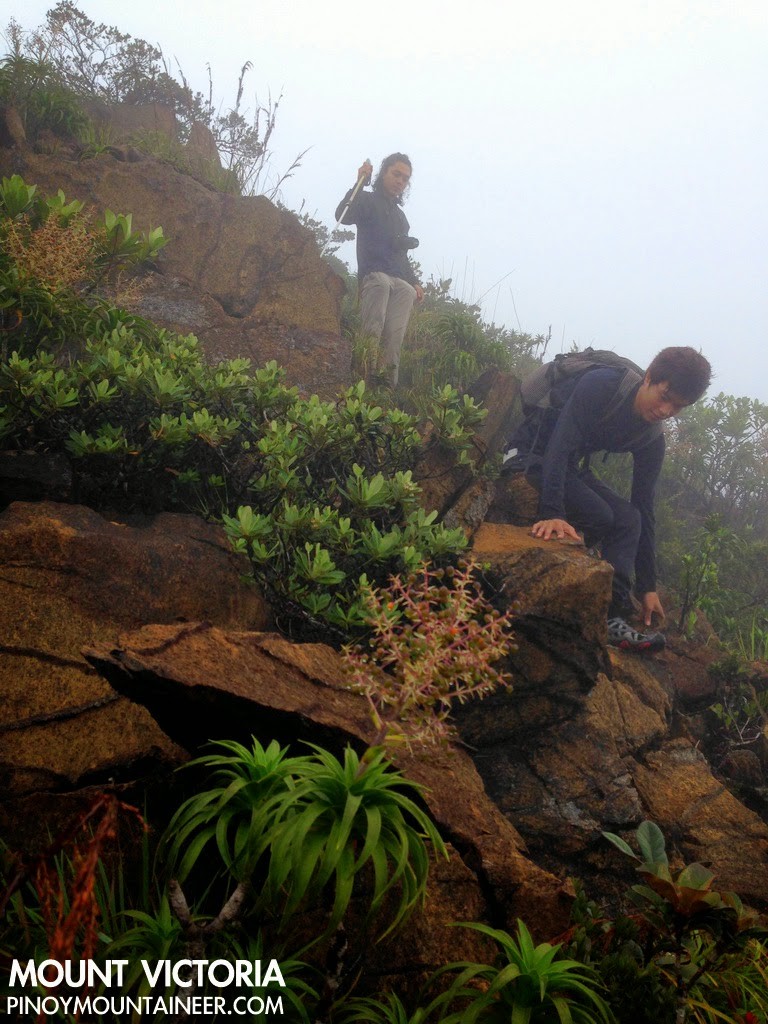 And even without the clearing, the sight of the unique flora, not least of which is the endemic pitcher plant found only in the range – Nepenthes attenboroughii (see the left and center images in the collage) as well as the Palawan-endemic Nepenthes philippinensis (right).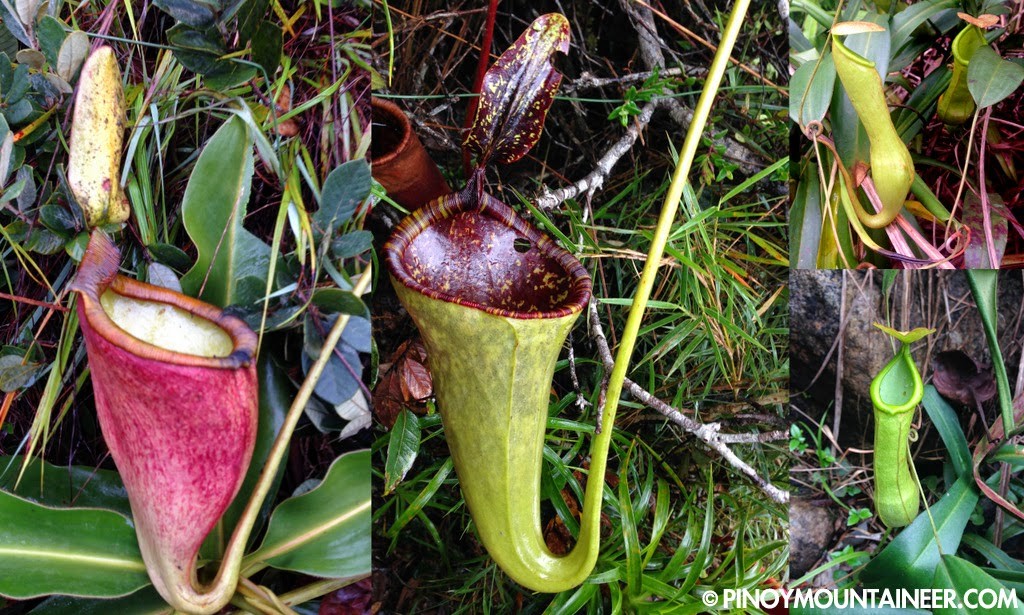 We were back to the High Camp, and from there began the descent back to the river, and then to Narra, and finally to Puerto Princesa. But with Mount Victoria vast and full of promise, not least of which is Sultan Peak as well as the countless waterfalls, I will surely be back. Meanwhile it is time to celebrate what has been an action-packed week with the back-to-back hikes of Palawan's two highest mountains, Mantalingajan and Victoria!