Hiking matters #409: Mt. Mantalingajan Traverse Day 2 – From Cabugan to Paray-Paray campsite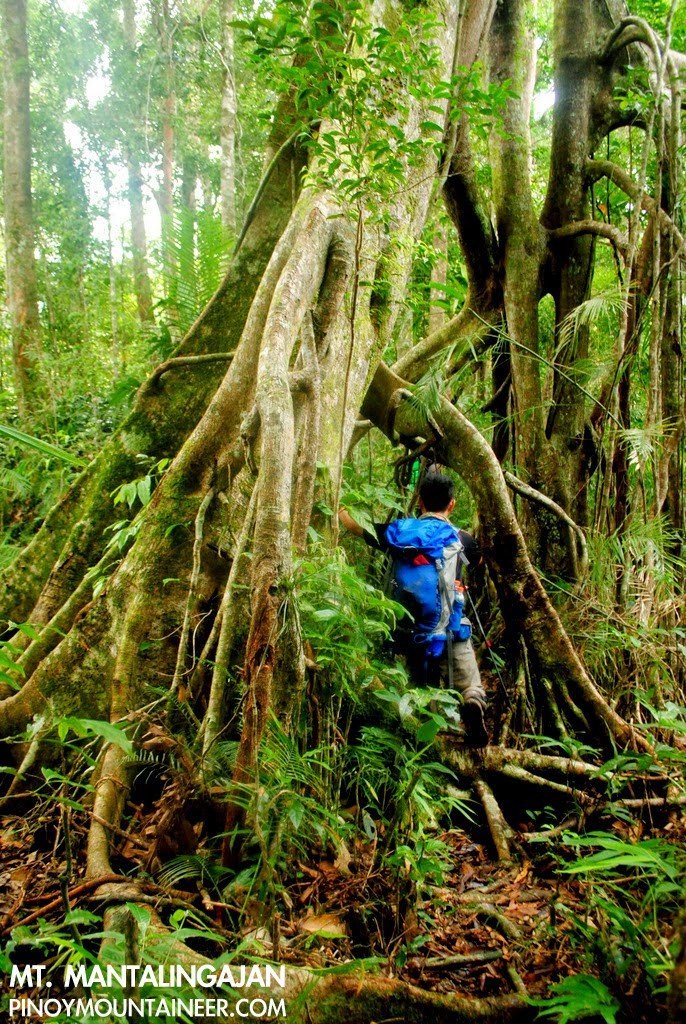 PUERTO PRINCESA – Continued from Hiking matters #408: Hiking in the rainy season makes one conservative in terms of the itinerary; extra days must be allotted for times when the weather does not cooperate. Though we could have pushed for a three-day Mantalingajan Traverse, I wanted to take my time and watch the birds in Paray-Paray campsite, and make sure we have some clearing during the summit ascent. With these considerations in mind, Day 2 turned out to be a brief, half-day ascent – and a relaxing afternoon.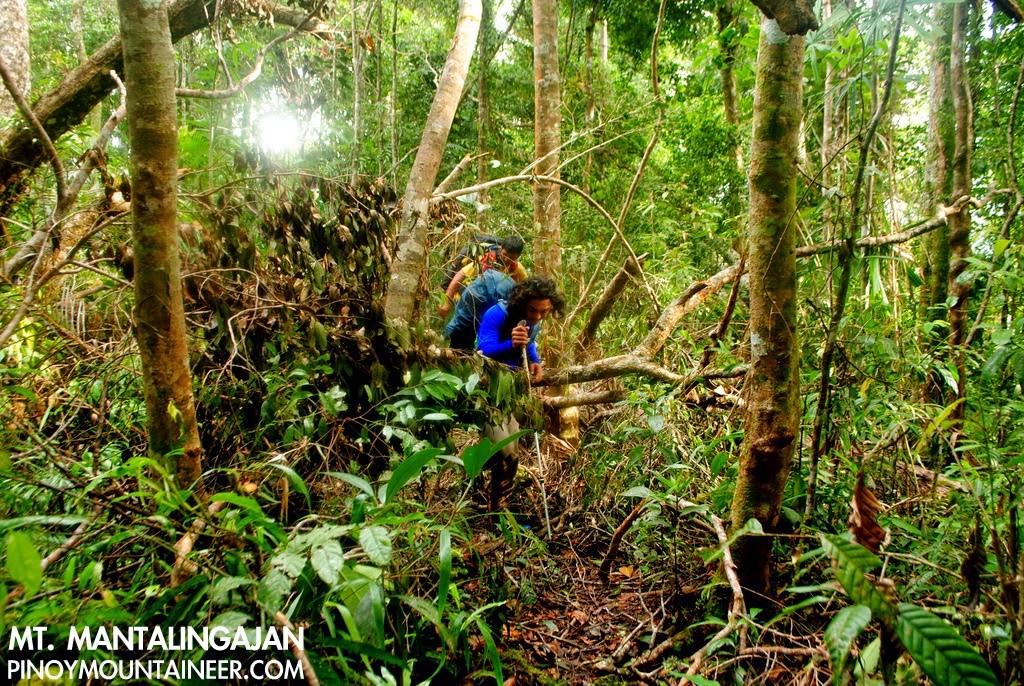 This time, the trails were steeper, the ascents longer, and fittingly so: from the 700-meter Kabugan campsite we had to go up to around 1500 to perch ourselves at Paray-Paray, which is just 70-100 minutes away from the summit itself. Here, we passed through some really stunning forests with tall, majestic trees; and as we ascended the trees became more stunted – characteristic of the ultramafic mountains.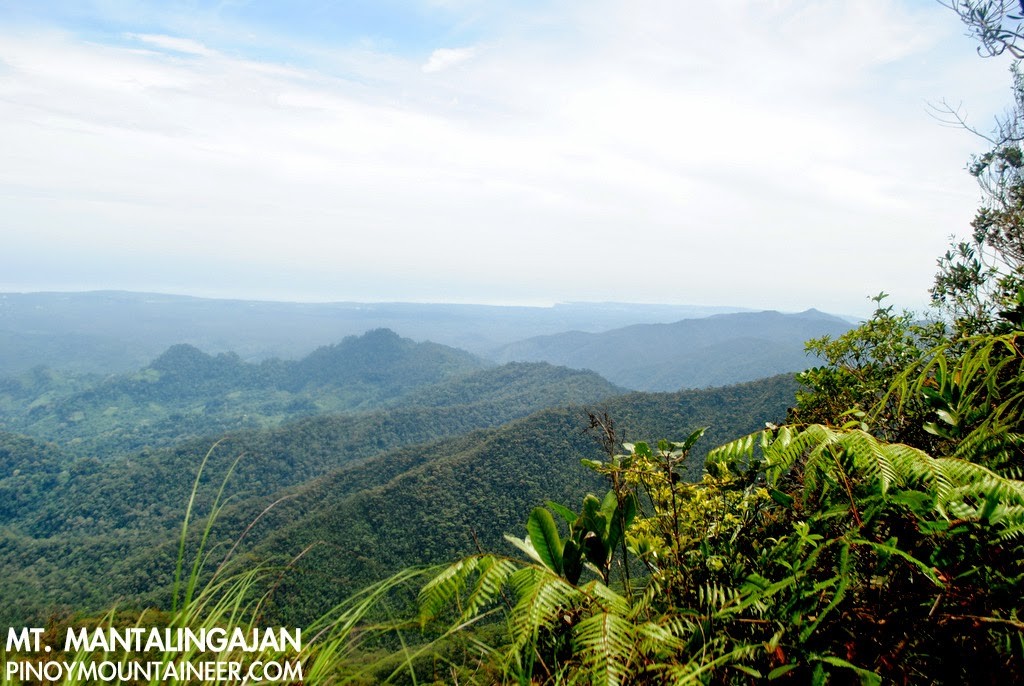 Before reaching Paray-Paray, a preview of what the assault to the peak looks like, with limestone trails and stunted rhododendrons, emerged in Pulanggok Peak, offering a view of the summit, with vertical streams of water emanating from the high reaches – reminiscent of Mt. Halcon as viewed from the Aplaya campsite.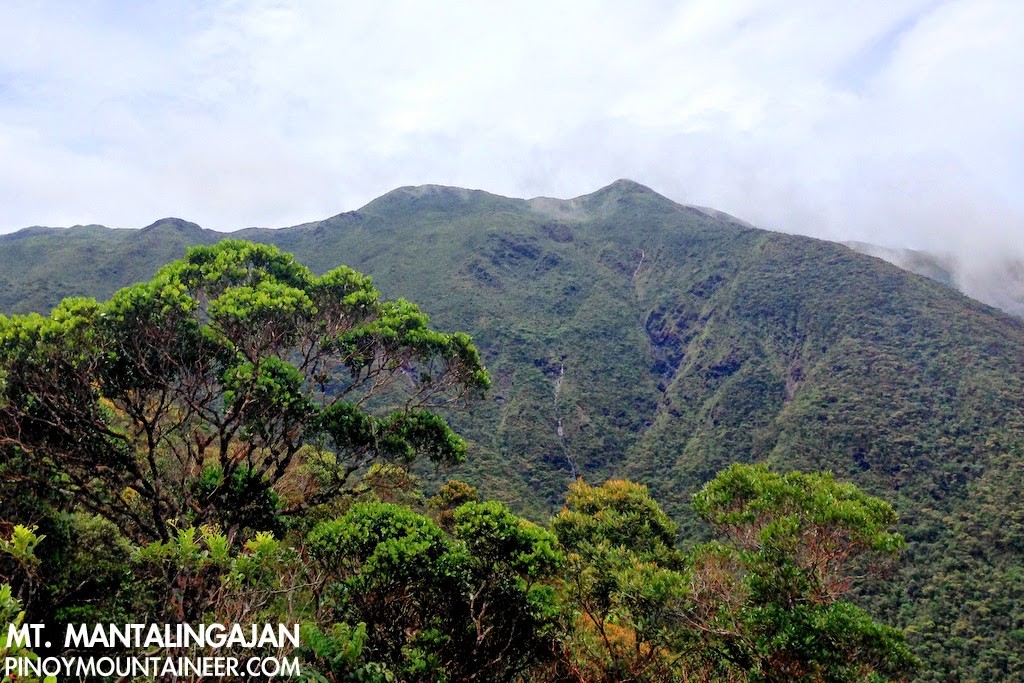 We arrived in Paray-Paray campsite at 1300H. Finding the weather unfavourable, and with the upper reaches obscured by clouds and fog, we decided to defer the ascent for Day 3. Meanwhile, we took our time having lunch and enjoyed being in Paray-Paray, a lovely campsite where we would end up spending two nights. Continued in Hiking matters #410.
MT. MANTALINGAJAN TRAVERSE
Hiking matters #408: Day 1 – Brgy. Ransang to Cabugan campsite
Hiking matters #409: Day 2 – Cabugan to Paray-Paray campsite
Hiking matters #410: Day 3 – Mt. Mantalingajan summit assault
Hiking matters #411: Day 4 – Traverse to Brooke's Point