Hiking matters #167: Mt. Pinagbanderahan in Quezon Forest National Park in Atimonan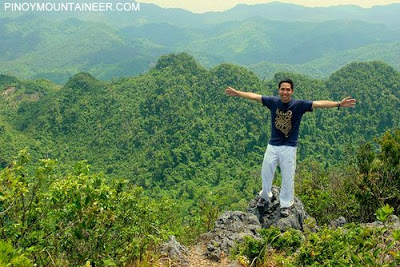 On Black Saturday 2011, I did a short hike to Mt. Pinagbanderahan in Atimonan, Quezon with several of my hiking friends. As part of the Sierra Madre range, it boasts of lush forests, but unlike many of its counterparts, Mt. Pinagbanderahan is relatively more accessible, and since it is just a short hike, I recommend it as a good and easy way to experience trekking in the famed Sierra Madre mountain range.
The initial attraction of the Mt. Pinagbanderahan is the drive up the "Bitukang Manok" highway which is so convuled that locals use a system of flagging, shouting, and waving to safety conduct passengers through this road. Once a crucial part of the Maharlika Highway that connects Manila to the Bicol Region and to Visayas and Mindanao, an easier, safer access has since replaced it. However, the tradition of ferrying passengers through this road continues.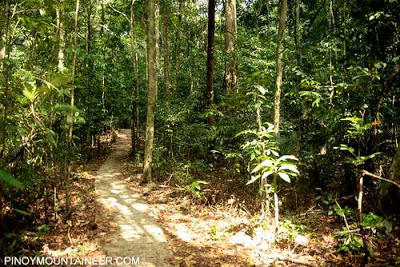 The trail to Pinagbanderahan is actually very easy. The trail is well-established and wide, in many parts even with cement steps; and it only becomes a bit steep in the final — and even then, there are metal handrails, steps, or ropes, which make the trek a really convenient and easy experience. It takes around an hour to reach the summit.
At the top, there are views of the Mauban power plant, the nearby bodies of water, and the Sierra Madre range, endless, running from south to north, beautiful. The only thing that held me back from blissful thoughts was the awareness that as we gazed the Sierra Madre, illegal logging is happening there.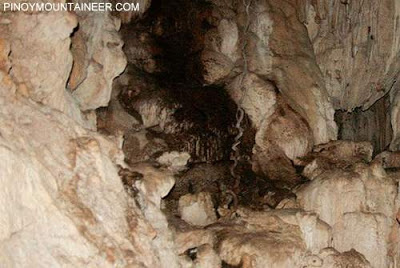 Going back, we entered a small cave with a modest but impressive interior. If only we had time, we would have visited
Bantakay Falls
as well – one of the highlights of the park, it's a half-day trip with a jumpoff that is a few kilometers away from that of Pinagbanderahan. This waterfalls is best dimtrekked, considering the exposed trails that leads to it.
On the way home, after a quick stop in SM Lucena, I brought some of my friends to mgrandparents' house in San Pablo, Laguna. Then we headed back to Manila. Altogether, Pinagbanderahan was more beautiful than I expected; it was truly a nice trek!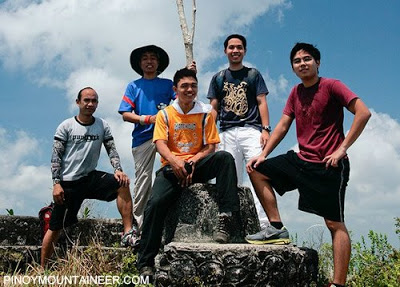 PinoyMountaineer thanks Julian Canero and Mayan Gutierrez who brought their vehicles for the group.