Hiking matters #190: A visit to the Sandugo HQ in Pasig City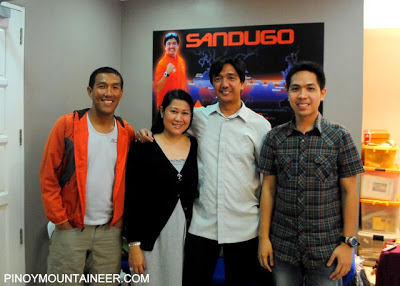 Today I visited the Sandugo HQ at Amang Rodriguez St., Pasig City upon the gracious invitation of Dodoy and Zsa Faminialagao – presidents of the twin companies comprising Sandugo, and themselves passionate trampers. Joining me in the visit was Everest climber Leo Oracion.
My outdoor clothing and gear are a healthy mix of both locuisal and foreign brands, yet I have always believed in the importance of a vibrant local outdoor industry, which can stimulate competition, help bring down prices across the board, and ultimately benefit everyone – hikers and manufacturers alike.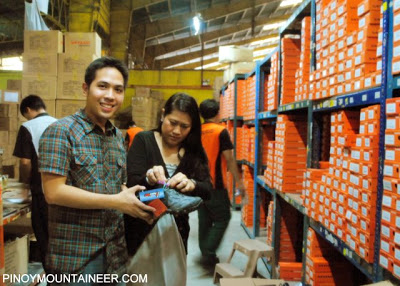 Lyle Ferriols of Sandugo gave me a tour of the factory and the warehouse where the sandals are produced and stored. I was particularly impressed with the new Helikon and Yatri sandals that are very functional and well-suited for our tropical climate – yet at the same time stylish.
The Batulao slippers is also another interesting product because it can serve as 'climb slippers' since it is both light and durable. I look forward to trying out these sandals soon!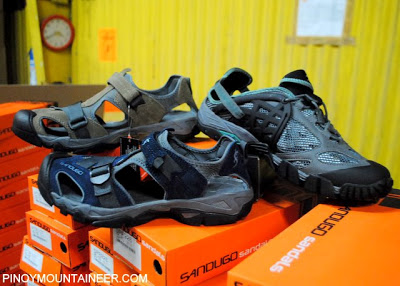 Of course, aside from sandals, Sandugo is known for its bags, and while I already have a Khumbu 40 (which I used in Mt. Kinabalu in 2008), the Ascent 40 is interesting because one of its compartments can double as a detachable assault pack.
Because Dodoy and Zsa are veteran hikers, there was a lot of things we talked about – hiking is really one topic that I can talk about indefinitely! Meanwhile, Leo Oracion and I are planning some collaborations in the future…Abangan! Thank you to Zsa and Dodoy, Lyle, and the rest of the Sandugo family for a warm welcome!