Shirt no. 1 (New Colors) to be released on August 6, 2011!
Shirt no.1 will conclude with a final batch that will be released tomorrow, August 6, 2011 (Saturday)! For this last batch, The Perfect White Shirt offers four new colors, including my special request, stained green!:
1. Stained green (for men and women)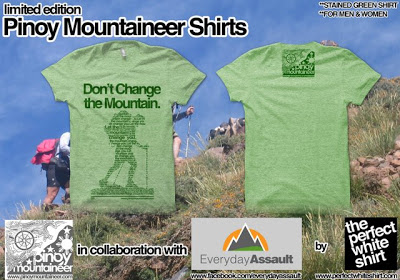 1. Vintage Blue (For men only)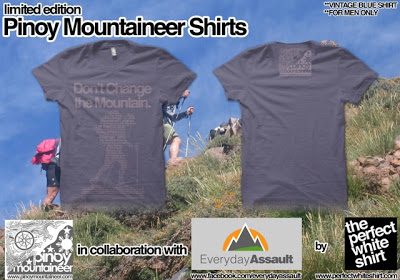 You can order these shirts online and have them delivered to your home or office by emailing shirts@pinoymountaineer.com! Otherwise, here are the store locations.
Click here for store pictures and maps!
1. Glorietta – 3rd Floor, Teenzone, Glorietta 3, Makati City
2. Trinoma – 2nd Floor, Teenzone, Trinoma, Quezon City, near Converse
3. Market!Market! – K6, Ground Floor, Redev Area, Market!Market!, Taguig City
4. Alabang Town Center, 2nd floor, in front of T-SHIRT PROJECT, near National Bookstore, Muntinlupa City
5. Robinsons Place Ermita – Padre Faura Wing, First Level, infront of Goldilocks