Hiking matters #192: Malipunyo River Trekking Traverse Dayhike with Sky Biscocho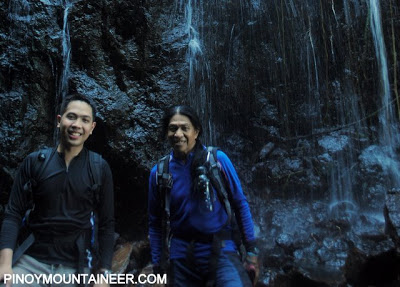 In our next adventure after an exciting Tarak traverse dayhike, legendary explorer Sky Biscocho took me and three of my friends on a traverse of the Malipunyo range passing by four peaks: Pinagbinyagan Peak (Nampuchia), Sky Window, Jones Peak, Kinutuban Peak and trekking through the Talatuanan River. According to Sky, this is only the second time that this dayhike has been done – the first time was when he decided to do a solo dayhike on a whim.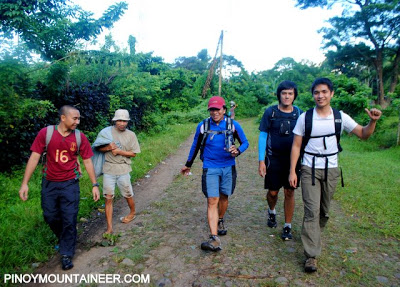 Joining me and Sky Biscocho were Guido Sarreal of Trail Adventours and a companion in the
Visayan Voyage
; Dr. Lauro Gonzales, my colleague at the UP Medicine Outdoor Society, and Philip Arenillo, my colleague in the former UP Remontados and the co-owner of The Perfect White Shirt which produces the PinoyMountaineer Shirts series.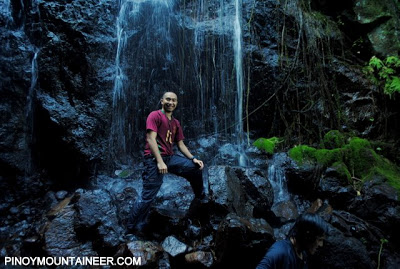 We started off at Brgy. Talisay, as is customary, but instead of taking the regular trail to Mt. Malipunyo, we went through the Lobo river, passing by the Tebebes waterfalls en route to the trail that connects to Pinagbingyagan peak (Nampuchia) which hovered just less than 1000 MASL. Highlights of this leg included having to climb up a small waterfalls as part of the trail!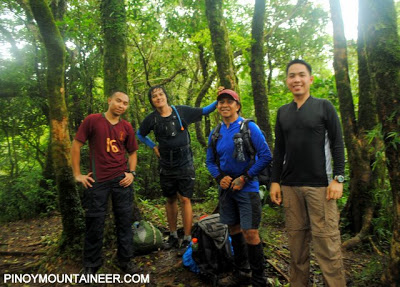 From there, it was a series of forested ridge walks to other peaks, including Sky Window, Jones Peak, and Kinutuban Peak. The trail here was very manageable, and was still established owing the recent AMCI training climb. Right before We lunched at Sungay, which also marked the head of the Talatunan River. It was the halfway point of the climb, but only the beginning of the most challenging part!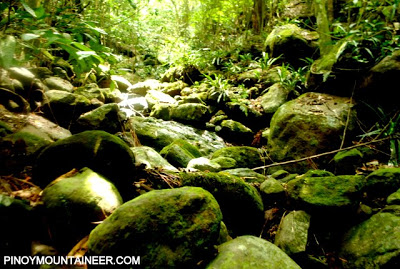 Indeed, river trekking across the Talatunan river proved to be an intense physical and mental exercise; it is, as Sky would say, "an art form". Leaping from rock to rock, calculating the movements of your body with precision so as not to slip or fall; maneuvering your body in the ledges and the contours of the river…it is hard to do, let alone for nearly four hours! To heighten the challenge, Sky suddenly asked us to slide and jump down a lagoon from a huge rock!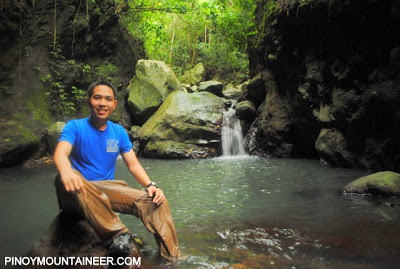 Yet it was also very enjoyable and I loved every momentk of the climb! By the time we arrived at the jumpoff in San Pablo it was around 1620H – it took us a total of 10 hours and 15 minutes to perform the dayhike traverse. At Brgy. Atisan, the 30-year-old tricycle driver said he was still a young boy when Sky first started showing up! Indeed, his mastery of the trail and love for the mountains is undying and is truly as much as an art as his paintings and music. Looking forward to the next climb with the trail master!