Hiking matters #208: A nature walk in the scenic hot spring village of Wulai (烏來) in Taipei, Taiwan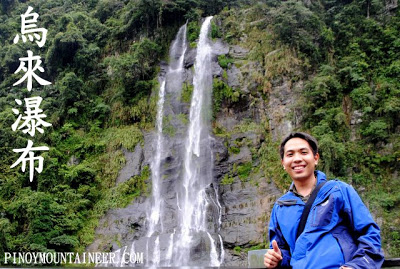 TAIPEI – Today, on our first day here in Taiwan, we headed off to the scenic hot spring village of Wulai (烏來). Weather has not been favorable for the past several days, and I was almost resigned to just staying here within the vicinity of the Taipei Main Station, or strolling around Ximen, but it turns out that the 'rain' is actually just a mild drizzle, and was not a hindrance in taking a nice trek. I was with Coby Sarreal in this trip, as we have gone ahead of our companions in a planned Snow Mountain climb later this week.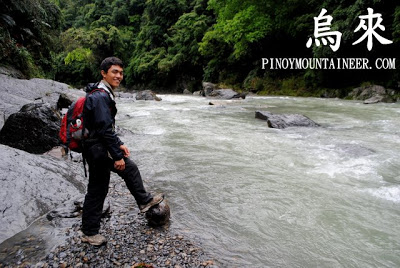 From Taipei Main Station, we went to Wulai by Bus 894 via Xindian Station – a trip that took around an hour. We then walked around Wulai village, along the Tonghou River to some hot springs, then back to the main village paths and a two-kilometer walk to the famous Wulai Waterfalls, which was the visual highlight of the trip.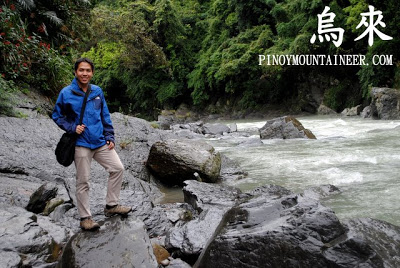 Of course, a trip to Wulai will not be complete without a dip in its famous hot springs! Since we were not able to sleep the night before, we gladly availed of a NT$400 package which enabled us to take a nap in the hot springs…before heading back to Taipei where some outdoor shopping awaited us in Zhongshan Road near our hostel (will write about that later). Altogether this has been a tiring but very rewarding day…it's nice to be back in Taiwan!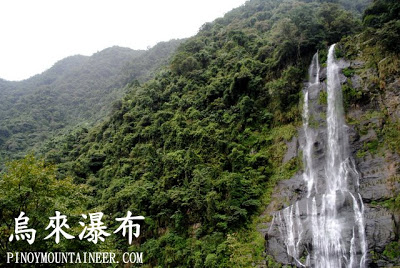 TAIWAN 2011 (AUTUMN)
This is an ongoing trip. More articles will be posted soon.