Hiking matters #172: Outdoor shops in Taichung (臺中)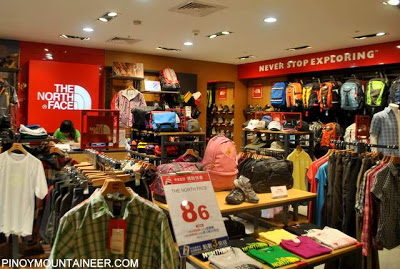 TAICHUNG (臺中) – We were misled into searching for the Together Great Outdoor Spirit Store in 17 Wenshin Road Section 1; a web article hailed it as an emporium of outdoor goods; we went there only to find that it has been closed for some time now. This is the only outdoor shop listed or detailed in the Internet for Taichung. I repeat: it's dead.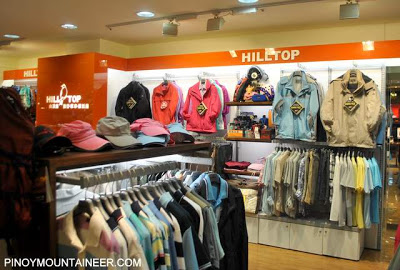 To be sure, there's outdoor clothing in the big department stores such as Mitsukoshi (12F), Sogo, and Chungyo (7F-C) but it is quite expensive there. The only advantage is the assured authenticity of the clothes, as well as a variety of brands such as Jack Wolfskin, Aigle, TNF, and even some brands I've never heard of: Polar Bear, Atelas, Hilltop, et. al.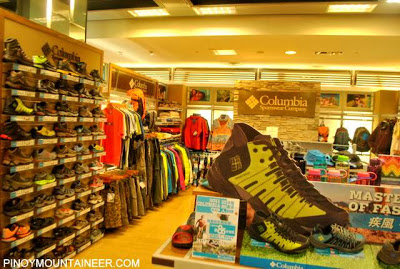 Just as when we were about to wrap up our Yizong Night Market shopping, we stumbled upon what we would declare as the best place to buy outdoor goods in Taiching: an outdoor shop in 87 SanMin Road (三民路) along the same road as World Fitness Gym, Chungyo Department Store, Subway, and Stepping Stone Bookstore.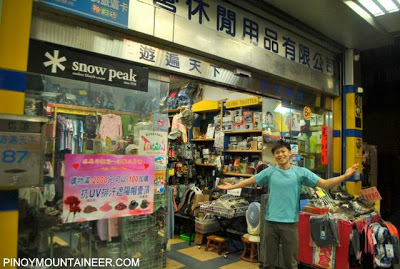 It offers a wide range of products, from trekking pants to Petzl headlamps to Millet bags, and even Snow Peak and MSR hardware. To my delight, I was able to buy carbon trekking poles for NT$840 each, and Terence bought trekking pants for NT$710 and a headlamp. The prices are very reasonable, likely negotiable, and, best of all, perpetually on sale.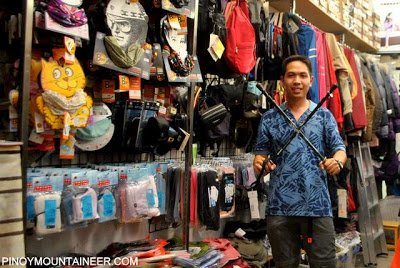 Note: as there are different ways of transcribing Chinese names, I am putting in the Chinese characters to be very accurate about the places and names mentioned. This attitude will be carried on in succeeding hikes in East Asia narrated in PinoyMountaineer.com
TREKKING IN TAIWAN (SPRING 2011)
Hiking matters #171: Sun Moon Lake Mt. Qinglong Mt. Erlong
Hiking matters #173: Hehuanshan East Peak