Hiking matters #215: Maculot and Manabu in one day – Part 1: Maculot Traverse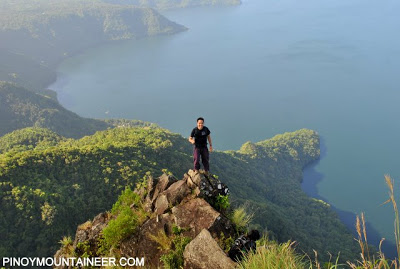 Whenever I have a free day to hike, I want it to be as much of a day of hiking as possible, and if there is an opportunity to combine two climbs in one day, so much the better. Two months ago, I did the twin dayhikes of Talamitam and Batulao (Hiking matters 193 and 194) and yesterday, my friends and I did the twin dayhikes of Maculot Traverse and Manabu Peak. It turned out to be another great and enjoyable day of hiking!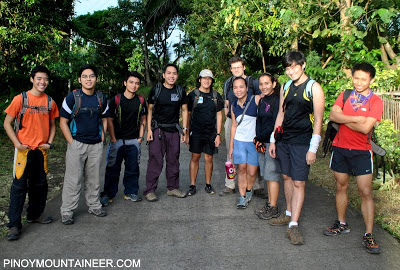 Joining me for this climb were Daniel, Sir Martin, Farah, Eka (finally!), Philippe, Jeff, Lance, Benj, and Claudio, a guest from Switzerland. We met in Buendia at 0400H, then proceeded to Lipa for breakfast, before heading off to the jumpoff of Mt. Maculot in Cuenca, Batangas. We started trekking at 0712H.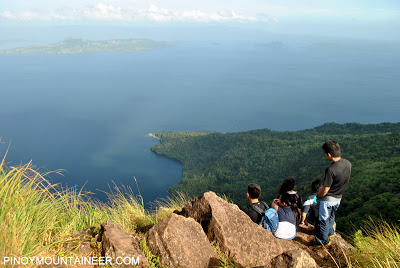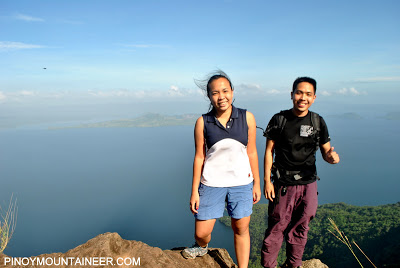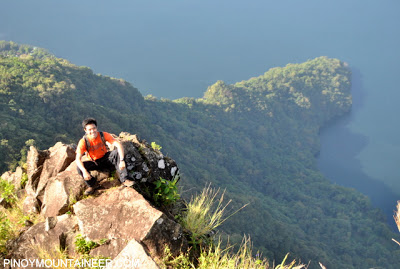 After an hour, we were at the Rockies, where we had beautiful views of Taal Lake, Taal Volcano, and the surrounding mountains amid refreshing winds. From north, clockwise, we could see Mt. Makiling, the summit of Mt. Maculot (which eclipses the easterly peaks of Southern Tagalog), then the mountains near Batangas City (i.e. Mt. Banoi), then Gulugod Baboy, a very faint Batulao, then the Tagaytay highlands. Of course, right in front of us was Taal Volcano.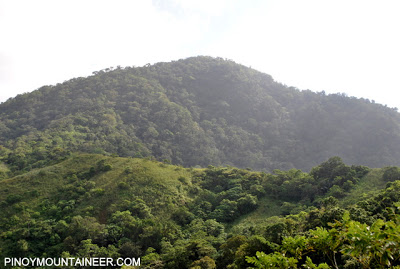 Since we were peforming a Maculot Traverse, we headed up the summit of Mt. Maculot, instead of going back to where we started. It was more than a decade ago since I walked this way; I was in high school then, but since Maculot was only my second mountain (the first being my home mountain of Makiling), my recollections were very vivid. It was there, in the forests of Maculot, where I saw a wild boar for the first time!
As we left the campsite, what shocked us was the amount of garbage left along the trail. Of course, we picked up the trash along the way ("Let every climb be a clean-up climb") but then, it didn't have to be that way ("If all climbs were clean climbs, there will be no need for clean-up climbs.").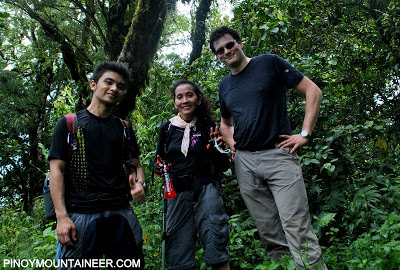 The trail to the summit was comprised first of tall talahib grass, which, after making a northward loop, continues northeast via a surprisingly beautiful forest. Some parts of the trail were muddy (but not as muddy as Manabu Peak that same afternoon) and some plants noxious, but before long we were standing in the small clearing that marked the summit of Mt. Maculot.
The altitude of 930 meters above sea level gave us a towering presence over the Rockies (we could see people climbing up it) and Taal Volcano, where we could see a sliver of its greenish crater lake! We visited the nearby cave, which was filled with bats, but I did not enter because of it was flooded inside. Then we took the southeast trail from the clearing, which led to the Grotto.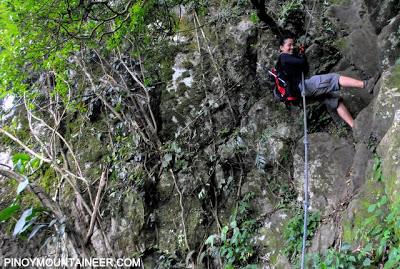 The trail had some steep parts with roped segments, but this picture of Farah descending is actually easier than it looks. The forest was loved by everyone, and it called to my mind the forests of Tarak Ridge and Pantingan. We were on the far and beautiful side of Maculot, in a trail that not many people do. Indeed, most people only go for the Rockies and call Maculot an easy climb, but a traverse would reveal more of the mountain, and it is a not-too-easy climb after all!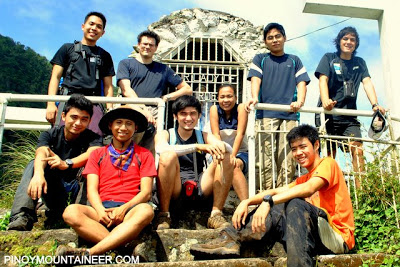 When we arrived in the Grotto, the skies were blue again, just like when we were at the Rockies. The winds were refreshing, and before long we were at the exit point, where our van was waiting for us. Next destination: Manabu Peak (see
Hiking matters #216
)!
THE BLOGGER'S CLIMBS IN MT. MACULOT