Hiking matters #260: The short trek up Mt. Zhugao in Qingtiangang Scenic Area (擎天崗), Taipei
As a short sidetrip after our Mt. Qixing traverse dayhike (Hiking matters #259), Agot Isidro and I took the Park Bus 108 from the Xiaoyoukeng (小油坑) trailhead to the Qingtiangang (擎天崗) Grassland Scenic Area to do the quick dayhike of Mt. Zhugao (830m) and to enjoy the scenery.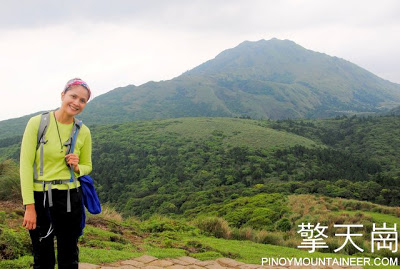 The rolling, grassland slopes of Qingtiangang are similar to those of Batanes. No wonder a lot of Taiwanese have gone up – it was a weekend after all! Couples go on a date with their casual clothes; parents bring their children, and of course, many dogs were present.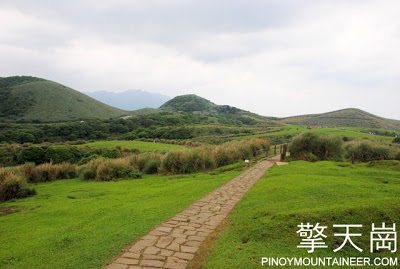 We walked through the grassland until we reached some shrubland area, which afforded a great view of Mt. Qixing, which we had just climbed. Very soon, we were already at the summit. It was a very easy trek, but still a very nice "cool down" hike after doing Mt. Qixing.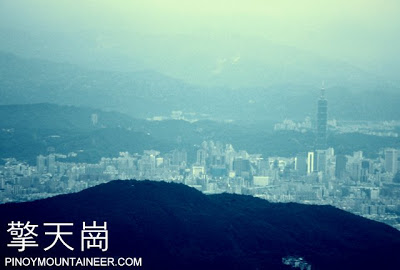 Once again, the skyline of Taipei is the main attraction, with Taipei 101 like a needle pointing to the sky. After some pictures at the summit, we were already seeing rain coming from the north, and rushed our way back to the Visitors' Center, and waited for Bus no. 15 which took us back to Taipei. End of the day's adventure!