Hiking matters #261: Hiking up Mt. Guanyin (觀音山) in Taipei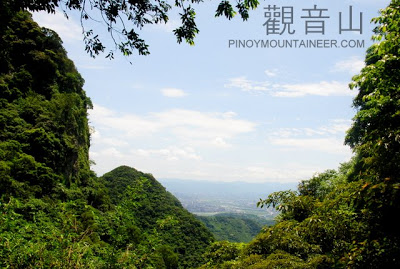 While at Mt. Qixing yesterday (Hiking matters #259), Agot and I noticed a prominent mountain, which was identified in the signboards as Mt. Guanyin or Guanyinshan (觀音山). Its location, near the mouth of Taipei Strait, seemed promising and we decided to make it our destination for today — fortunately, we saw enough information online!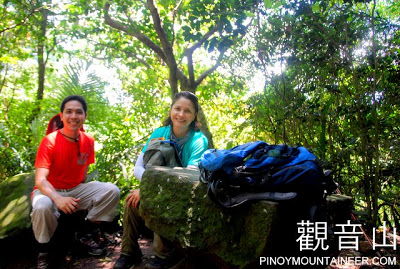 And so early this morning, we proceeded to the Luzhou Station of the MRT Orange Line, and waited for the Bus 20 which took us to the Visitors' Center of Guanyinshan. It was a beautiful place with nice views of Taipei and lush greenery. Once again, we were welcomed by friendly staff.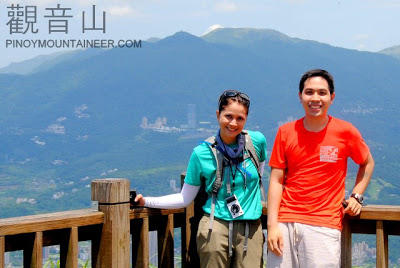 Just like in Mt. Qixing, the trail was a cement footpath — which I find unenjoyable because it's not comfortable with the feet, and unsafe because it gets slippery when wet. Even so, the sea breezes were refreshing, and attenuated the heat of the sun, making the trek enjoyable.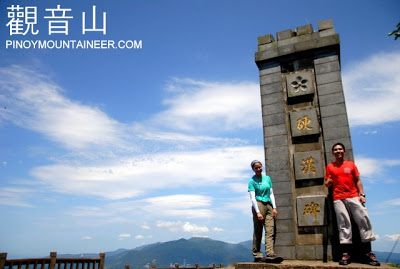 It did not take long for us to reach the summit; the trail was only 1.9 kilometers long. We had snacks there, and enjoyed views of the mountains of Yangminghan National Park: Mt. Datun and of course, Mt. Qixing itself, at 1120m the highest mountain in Northern Taiwan and around the Taipei area.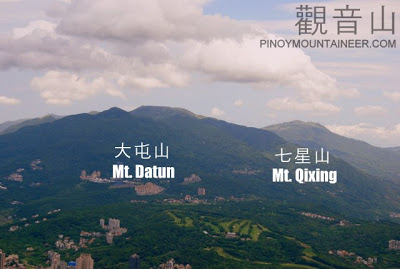 Of course, I did not miss the famous landmark, Taipei 101, and it was nice to see it again, from another perspective. The high mountains of Central Taiwan loomed behind Taipei, but this time, they were somewhat covered with clouds.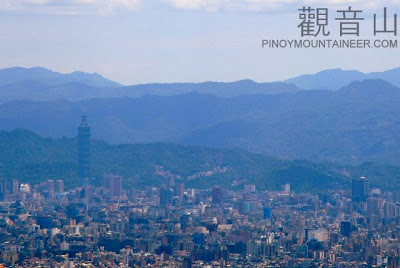 After reaching the summit, we took the Niuliaopu Trail to Wuji Temple and then to the Bali Ferry – in all, a 4.5 kilometer trail, almost thrice the length of the ascending trail. The cement steps were easy but unsafe; fortunately, it was only 1.6 kilometers; the rest was a walk through town. The ferry ride across Tamsui River provided a nice ending — not to mention the postclimb lunch at Tamsui!