Hiking matters #326: Manabu Peak revisited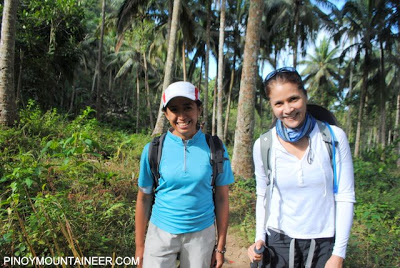 On February 7, 2013, Agot Isidro and I went for a weekday hike up
Manabu Peak
. We met up early in the morning in Turbina and proceeded to Brgy. Sta Cruz, Sto. Tomas, Batangas via Lipa through the STAR Tollway. At the jumpoff, we were pleasantly surprised to see our friend Carina Dayondon, who was a guest hiker in a company outing.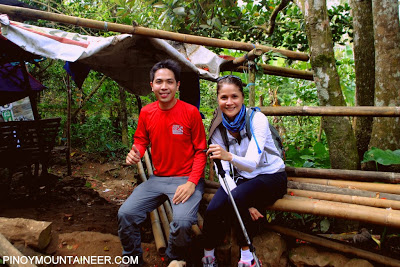 Agot and I went ahead to do the usual Manabu Peak loop, going up via Mang Pirying's place at first, then descending across the summit down the Grotto. I appreciated the tranquility of Manabu Peak during our hike, something that is becoming a rarity on weekends. Indeed, the forested parts of the mountain seemed very pleasant that day. This, as I told Agot, was the Manabu that I first climbed, nine years ago.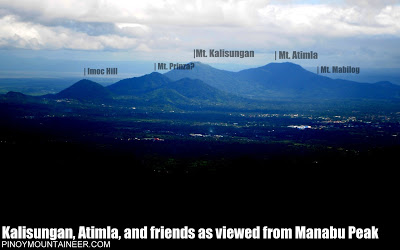 Soon we we are at the summit, and from there, I tried to identify as many peaks as I can. As usual, clouds were obstructing Banahaw, Cristobal, and Makiling; but the other peaks of Laguna – Kalisugan, Atimla and friends – were very nice to behold, as well as the mountains of Batangas. To the south, Mt. Pinamucan lay as a very intriguing presence, and at well over 700 MASL, the highest mountain in Batangas that I haven't climbed yet. Someday!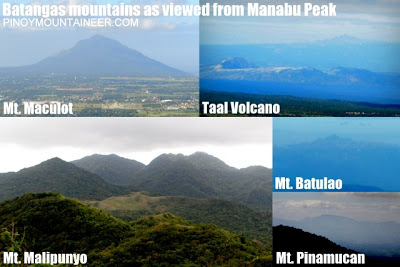 Going back to the hike, the descent via the Grotto was at first steep but eventually, the trail becomes wide and gradual, through the forest; the entire descent was very swift and by lunchtime I was back in Los Banos!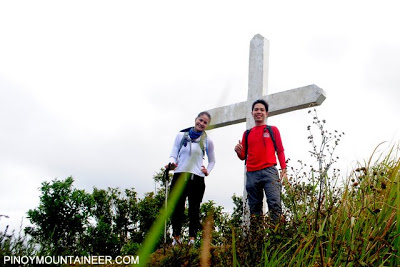 PINOYMOUNTAINEER IN MANABU PEAK
Hiking matters #80: For the love of coffee and fresh mountain air