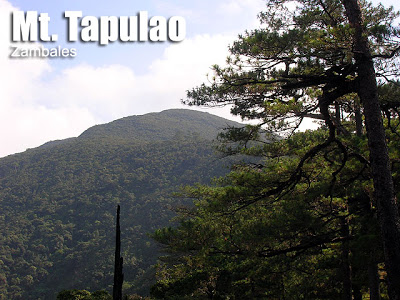 MT. TAPULAO
Palauig, Zambales
Major jump-off: Sitio Dampay, Brgy. Dampay-Salaza, Palauig
LLA: 15.4833 N, 120.1166 E, 2037 MASL
Days required / Hours to summit: 1-2 days / 6-12 hours
Specs: Major Climb, Difficulty 5/9, Trail class 1-3
Features: Pine forests, views of West Philippine Sea
Last updated: January 16, 2015
LATEST UPDATES
The Practicalities matrix was added and updated information on guides, transportation were provided in January 2015. The difficulty level has also been changed to 5/9.

BACKGROUND
Hiking amidst pine trees in a semi-temperate climate is an experience usually attributed to the Cordilleras, Mt. Pulag in particular. However, Mt. Tapulao in Zambales possesses the same charms. In fact, its name, tapulao, means pine tree in the local dialect, and it is truly an apt description. However, it has a character of its own. Many hikers never forget the rocky road that constitutes 85% of the trail! On the other hand, what is seemingly an endless sojourn along the path becomes a beautiful trek across pine forests, and into a mossy forest, at the end of the trek.
Mt. Tapulao was traditionally done as a two- or three-day trek. Since 2009, however, the bus schedules have made it very feasible to do it as an overnight trek, or even an extended dayhike.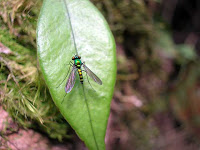 Mt. Tapulao can get very cold, especially at night: this is one of the charms of the mountain. However, it can also be very hot during the day. After all, the trek starts from a very low altitude: 100+ MASL, giving it one of the highest altitude gains in the whole country, at par with the Akiki trail of Mt. Pulag!
Because it can be quite hot, starting very early is recommended, and is feasible according to the bus schedules to Iba, Zambales.
If you start early, you can starting trekking through the open fields even before dawn, such that when the sun is already high, you would've already passed the two water sources and reached the 'cool part' – with temperatures ranging from 19 C to a nighttime, yearend temperature of 6 C. After the open fields a rain forest, with trees hundreds of feet high, ensue, before the pine forest. From the start of the pines, it will take three more hours to finally reach the bunkhouse. Here, there is a steep path that leads to the 'secret campsite' which guards the entrance to the forest line. If your group has 4 tents or less, it is best to camp here. There are also campsites you will encounter before you reach the 'Bunkhouse' (which has a water source), which is the main base of hikers who amp. Alternatively, you can continue to the main road to reach the 'Generator campsite' although as of May 2012, this seems to be a defunct campground, with most people camping within the Bunkhouse area.
Right in front of the Bunkhouse, a steep ascent via the pine forests takes you to a mini-campsite and right beside it, a forest line which leads to the summit, at 1875 MASL. Usually assaulted with light packs or just water and cameras, it takes 30-45 minutes to negotiate this final leg before reaching the summit.
Here, the flora and fauna are marvelous! You will see numerous insect species, birds, as well as varicolored flowers and exotic plants. Foreign scientists, the miners used to say, go all the way to Tapulao to survey the rich biodiversity.
The peak does not afford splendid views, contrary to what one might expect from a mountain with that stature and with its position relative to the West Philippine Sea. This lack of views is because it is not a bald peak; trees continue to thrive in it – which is a good thing. A beautiful 'world tree' serves as summit marker. At any rate, a limited view of the West Philippine Sea can still be seen.
This summit can also be accessed from Mayantoc, Tarlac, in what is perhaps the most challenging hike in Central Luzon: The Mt. Tapulao Traverse. This
Tarlac trail to Mt. Tapulao
has a separate itinerary and discussion in PinoyMountaineer (see link).
Mt. Tapulao, being closer to Manila, is being touted as an alternative to Mt. Pulag. Old timers used to dub this mountain as the 'poor man's Pulag'. The Tapulao experience, however, makes it much more than an alternative, but a destination in its own right, unique from the Cordilleras and special in its place as the High Peak of Zambales mountains.
ITINERARIES
Overnight
Day 0
2300 ETD Iba-bound Victory Liner bus from Caloocan terminal.Day 1
0400 ETA Dampay-Salaza, Palauig, Zambales. Arrange for tricycles to jump-off.
0500 ETA jump-off point; register at welcome center, start trek.
0900 ETA first water source
1200 ETA second water source, lunch
1730 ETA 'Bunker', set up camp at campsite of choice
1800 Dinner, socials
1900 Lights out
(
you may extend climbing time indefinitely; night trek is possible
)Day 2
0510 Start trek to summit
0600 ETA summit
0630 Back to campsite
0730 Breakfast, break camp
0830 Start descent
1200 ETA second water source, lunch
1400 ETA first water source
1700 Back at jump-off point; take tricycle back to highway
1800 Take bus to Manila
2300 ETA Manila
Dayhike
Note: The dayhike option requires a moderate to fast pace. Either the 2130H or the 2300H bus is recommended, but the former a better option if you are not sure about your pace.
2130/2300 Take Iba-bound bus from Victory Caloocan
0245/0330 ETA Iba bus terminal . Take tricycle to trailhead
0345/0430 ETA Visitors' Center at Sitio Dampay
0430/0500 Breakfast / Start trekking
0700 Arrival at first water source
0800 Arrival at second water source
1100 ETA Bunker
1200 ETA summit of Mt. Tapulao (2037m)
1300 Start descent
1730 Back at trailhead. Tidy up
1800 Head back to Iba, Zambales
1900 Dinner
2000 Back to Manila
2500 ETA Manila
PRACTICALITIES: MT. TAPULAO
Transportation

Public (1) Bus, Victory Caloocan to Dampay Salaza [379 pesos, 4-4.5 hours]
(2) Tricycle, Dampay Salaza to jumpoff [200/trip, 30-45 minutes]
*For those doing it as a dayhike and arriving early in the morning, you may choose get off the bus terminal of Iba itself and take a trike there for P400 pesos.
*For those doing it as a dayhike, consider taking the 2130H or 2300H trips.
*Check Victory Liner website for schedules. Departures from Pasay may also be availableApproximately 5 hours travel time because of various stops and delays. Private. Head out to Iba, Zambales via NLEX and SCTEX. Proceed further and make a right turn at the junction in Dampay-Salaza. Follow through until you reach the trailhead.  Approximately 3.5-4 hours travel time.

Registration

(1) Logbook at the barangay station. P30 registration fee.

Required since 2013, P500/day or P700 for two days. Confirm rates at the barangay hall.

Tourism Officer (Eliza Badak) – 09097247413
Brgy. Kagawad (Alfonso Dalit) – 09075694584

Campsites and waypoints

(1) Generator campsite by the community at the end of the rough road
(2) Mini-campsite before the forest line – ideal and more quiet
(3) Summit

Water sources

(+) two stops along the trail

(+) at the Bunker area

Cellphone signal

Cellphone signal is present in most parts of the trail, but weak in the Bunker and very minimal at the summit.

River crossings

None in the hike proper, but Tinipak River itself can be crossed as part of side trips (i.e. swimming in lagoons, visiting caves etc.)

Roped segments

None

None

None

Rattan

None

Hiking and camping notes

Prepare for a very long trek if doing it as a dayhike (>24 kms roundtrip).  Evenings at Tapulao can get very cold — approaching the temperature at some of Cordillera's high peaks.

Sidetrips

It is possible to combine the trip with a visit to the Zambales Coastal Mountains and Coves area (i.e. Nagsasa, Cinco Picos, Balingkilat, Anawangin) since it is along the way.

Alternate trails

Yes (5-7 hours to summit; 3-5 hours down)

Facilities at jumpoff

(+) Sari-sari stores
(+) power outlets
(+) possible to leave things behind
(+) Wash-up / shower places

1000-1200 (dayhike)
1200-1500 (overnight)
MT. TAPULAO PICTURES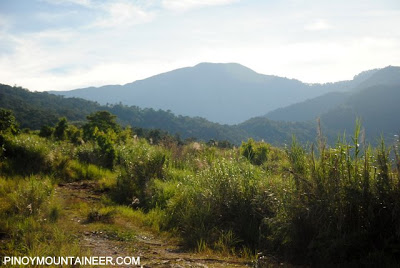 The summit of Mt. Tapulao as viewed from the initial part of the 'Rocky Road'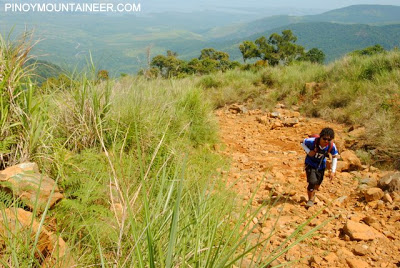 Much of the trail is constituted by the 'Rocky Road' once used by 4×4 mining trucks to transport ore from the mountain. This trail is particularly notorious for putting one's toes, feet, and knees to the test.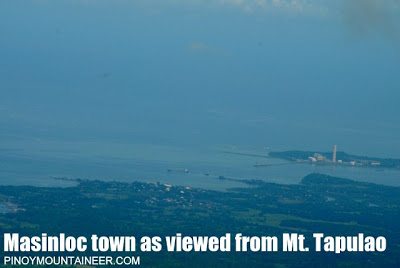 Masinloc town is visible from Mt. Tapulao, as well as San Salvador Island. Beyond lies the West Philippine Sea, and the disputed waters around Panatag (Scarborough) Shoal.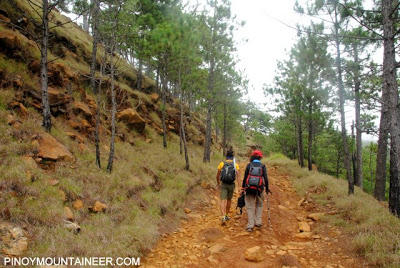 After several hours of trekking, the pine forests are finally reached, and here, the weather becomes cooler.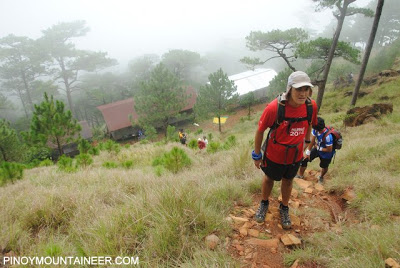 The Bunkhouses at the background of the picture, can serve as shelter, and has a nearby water source.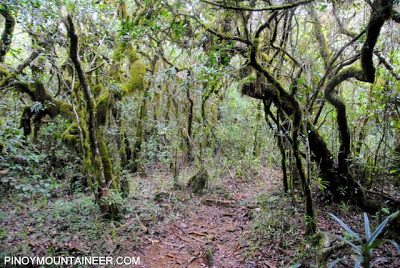 The final leg of the hike features a mossy forest – a refreshing change from the endless 'Rocky Road'.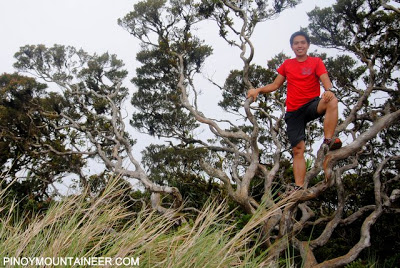 The summit is marked by this 'world tree'. (Note: As of 2014 climbing this tree is no longer recommended)
TRIVIA
Americans used to call Mt. Tapulao 'High Peak;' only during the 1960s did the native name Tapulao come to general use.Mt. Tapulao is at almost the same latitude as the disputed Panatag Shoal (Scarborough Shoal). When the blogger last climbed Tapulao in May 2012, some ships were seen on standby in the West Philippine Sea.