Hiking matters #293: Trekking up Shanti Stupa in Leh, Ladakh, India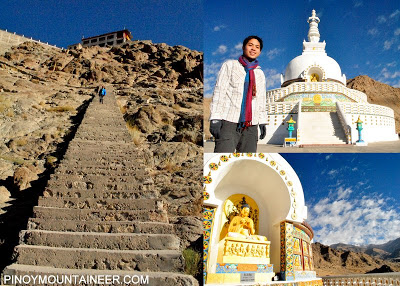 Early morning today, we trekked up Shanti Stupa, a Tibetean Buddhist shrine, 3560 MASL. It's Day 2 of our acclimatization here in Leh, a highland town near the border of India with Tibet and Pakistan.
It was a great way to start the day. And I'm glad that the weather has been great so far. Will update more later, but in small posts like this!