Hiking matters #294: Trekking up the monastery above Khardung La (5,359m) one of the highest mountain passes in the world.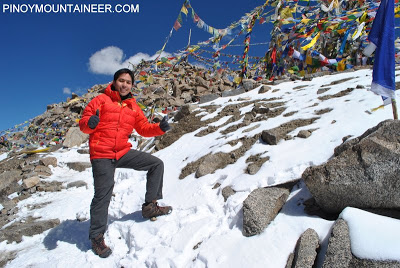 LEH, INDIA – After an early lunch in Leh, we hired a vehicle to take us up to Khardung La, which, at 5359 MASL is regarded by many as the "highest motorable pass in the world". This pass is a major exit point from India to Central Asia, and was part of the ancient trade routes.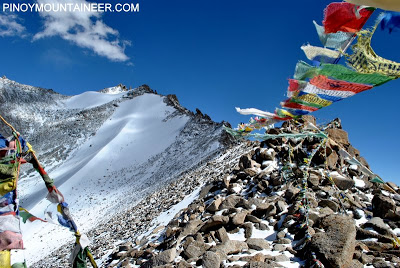 Motorbikers and mountain bikers love Khardung La, and some trail runs are also organized regularly. But I think the pass (La means pass in Tibetean) is also a nice place to visit for hikers. For one, on the road getting there, the views are simply breathtaking: you can see Stok Kangri and its sister peaks to the west, as well as other snowcapped peaks, and also, the characteristic barren 'moonscape' of Ladakh.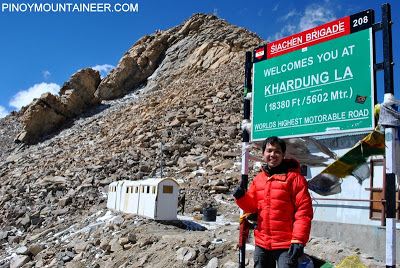 In our case, we saw the roadtrip as another move towards acclimatization – even though 3500 to 5300 MASL in 90 minutes is quite rapid. Instead of just having tea at the pass, we decided to trek up and beyond the monastery.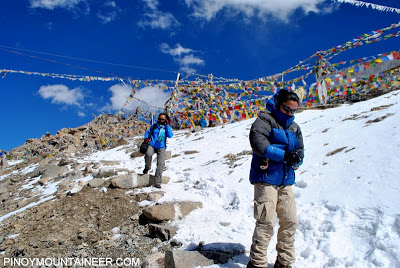 There was already snow in most parts of the trail, which we welcomed. The Swahili injunction, "pole pole" (slowly, slowly) was very much on our minds; we knew that we were not yet acclimatized for the altitude. Eventually, we went past 5400 MASL, and decided to settle for a small peak before heading back to Khardung La.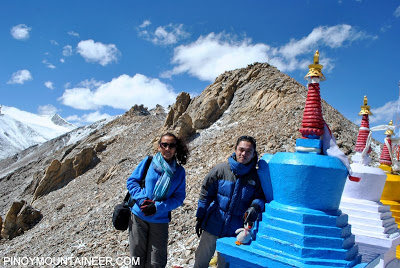 Then, we returned to our hotel in Leh. Shanti Stupa and Khardung La…what a great Day 2 here in the Indian Himalayas!