Hiking matters #313: Hiking up Superstition Mountain in Lost Dutchman State Park, Arizona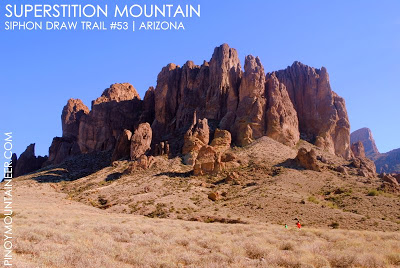 PHOENIX, AZ – Wrapping up what has been a most exciting and eventful trip in the United States was a hike on the Sonoran Desert and up Superstition Mountain in Lost Dutchman State Park, Apache Junction, Arizona. Rich in mysteries, legends, and yes, superstitions, this area is a favorite hiking ground in the Phoenix area (check out this web page for information on those legends and folk tales).
I have hiked in alpine deserts in Kilimanjaro in Africa and Stok Kangri in India, but Arizona's desert is more 'real' in the sense that I was in much lower altitude, and I was greeted by a plethora of cacti, including the famous Saguaro cactus (Carnegiea gigantea) – found nowhere else but in this part of America.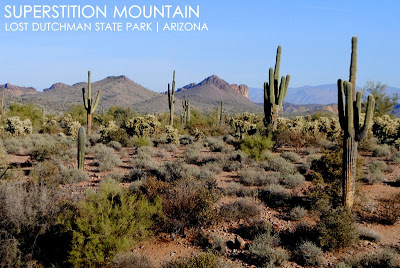 If in Massachusetts I wore gloves and base layers in the some of the hikes (see Hiking matters #306-308), in Arizona I just wore shirts – and I would have gladly traded by trekking pants for a running shorts had it not been for a concern of the unknown — i.e. a thorny cactus, some pointed rocks. Still, I had a sense that people were quite happy to hike at this time of the year, summer being forbiddingly hot.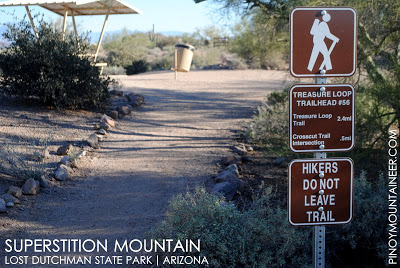 My uncle Larry and aunt Maricar dropped me off at Lost Dutchman State Park, and I started my hike at around 0900H. At first I took the Treasure Loop trail, which would have just taken 2.4 miles. Minus the trees, the trail seemed like a subtly elevated path on a mound of rocks and sand, but actually I was gaining altitude along the way. Eventually I reached the Green Boulder (2580ft).
Instead of looping through to complete the Treasure Loop (#56), I decided to take the Prospector's View Trail (0.7mi) until I reached Trail #53, and this is where the fun began. I found myself headed to the Superstition Mountain itself; soon, there were switchbacks, and boulders, and large rock formations surrounding me.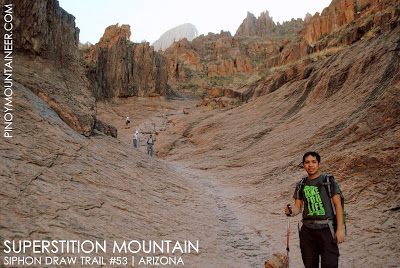 Eventually I reached The Basin (3100ft.), one of the highlights of Mt. Superstition: it is literally a basin that is made up entirely of rock! There is nothing like it in the Philippines; the closest I could think of are the magma gullies of Mt. Mayon. To make it more exciting, I actually had to walk through the Basin and hike up its rocky edge to emerge to the top!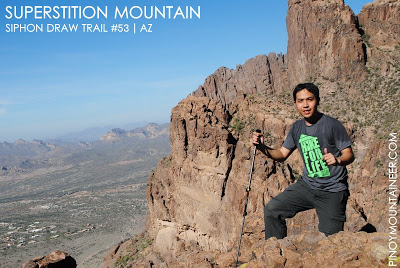 By lunchtime, I had reached the initial peaks of Superstition Mountain, which gave me stunning views of the Greater Phoenix area; towns that I have become familiar with thanks to my uncle like Gilbert, Mesa, and Chandler; nearby mountains likewise loomed; mountains that I will not get to climb this time but perhaps there is a next time.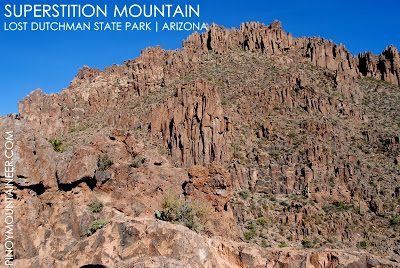 I could have headed up to Flatiron, which is a famous peak in the mountain, but I decided to be content with the peak I was standing on. Ambition is reaching for that higher, further peak; contentment is enjoying the view from where you are at the moment. I believe that a hiker must have both, though oftentimes, it is the latter that's harder to practice.
At any rate, by the time I got back at the parking lot in Lost Dutchman State Park, my uncle and aunt were waiting, and we went back to Gilbert. That's my last hike in the US for now! In a few days, I will be heading back to the Philippines. Goodbye, America. You are a beautiful country with beautiful and endless trails and possibilities. But now it is time to come home.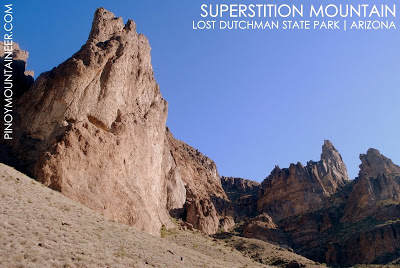 HIKING IN ARIZONA (AUTUMN 2012)
Hiking matters #311: The Grand Canyon
Hiking matters #312: Red Rock State Park, Sedona
Hiking matters #313: Superstition Mountain