Hiking matters #295: Otherworldly Pangong Lake (4249m), at the heart of the Ladakh Himalayas, at the border between India and Tibet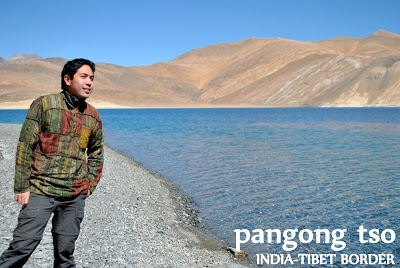 LEH, INDIA – I love high places, which usually happen to be mountains, but there are also lakes perched in some of the highest places in the world. In the Philippines, among my favorites are Lake Venado in Mt. Apo, Lake Holon in Mt. Parker, and the lakes of Talinis and Mandalagan. Here in the Ladakh Himalyas, the most famous lake is Pangong Tso (Pangong Lake), which rests at an impressive height of 4249 MASL.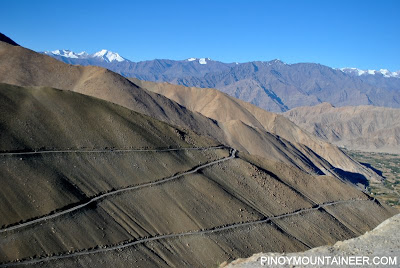 A 160-km ride from Leh, it is in the border between India and Tibet (China) and to get there, one must drive across the third highest motorable pass in the world, Chang La, which reaches up to 5300m. We stopped at an Indian army checkpoint and they served warm tea! Along the way, we saw some interesting sights, like monasteries perched in hills, villages, and tents, but really, it was the barren landscape, with snowcapped peaks, that amazed us.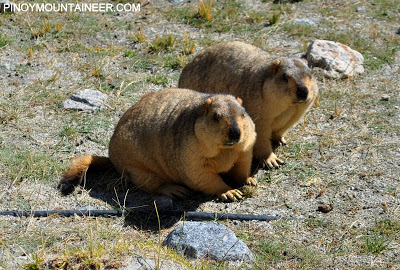 We also saw a couple of notable Himalayan mammals: the Himalayan marmot (Marmota himalayana) and the yak (Bos grunniens) which are commonly-seen animals at our altitude. Another 'thrill' in the roadtrip is the fact that we were passing through some of the most dangerous roads in the world! In many ways, the trip was truly breathtaking.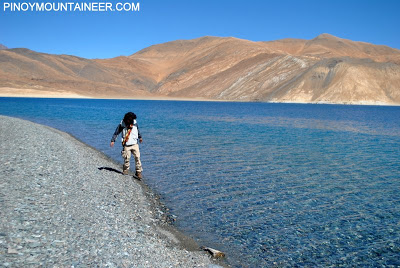 After four hours of driving from Leh, we arrived at Pangong Lake, which seemed like an attraction from another planet. There was neither tree nor cloud in sight; only the brown and red earth, the lake, and the sky. We trekked around the lakeshore, and it was such a memorable moment, notwithstanding the total glare of the sun!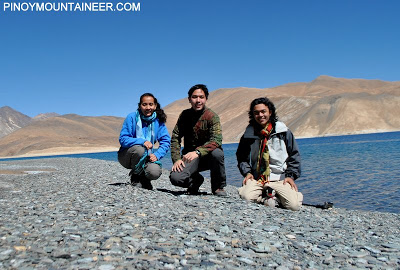 There were some people who built tents around the lake, offering food and beverages. Our driver told us that they were Tibetean refugees. "Is that China?" I asked one of them, pointing to the other side of the lake. Meaningfully, he replied: "That is Tibet."