Hiking matters #308: Metacomet-Monadnock Trail in Massachusetts: Mt. Tom and its basalt cliffs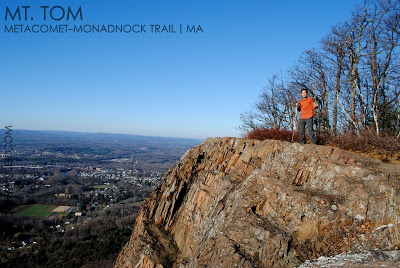 AMHERST, MA – I believe that something good is waiting for me on each mountain. The reason I climb is to find out what it is. Today, after a wonderful weekend with my sister and brother-in-law in Boston, I went hiking again, to continue the Metacomet-Monadnock Trail, this time up Mt. Tom, which is regarded as one of the highlights of the M-M. And true enough, something good awaited me there.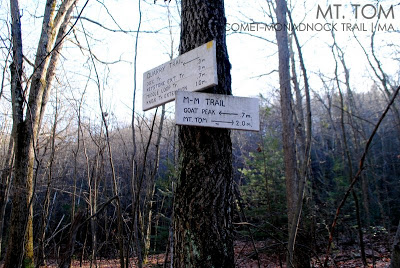 I started the hike at the Mount Tom State Reservation main entrance at Reservation Road in Holyoke, Massachusetts. Since the M-M wasn't accessible there, I had to take a connecting trail – the Keystone Trail for less than a mile, and Quarry Trail for 0.3 mi, before I reached the M-M. When I finally arrived on the trail, I was delighted, for I had that one chance to do more of it – and continue the fantastic hikes I did last week in the Mt. Holyoke Range (see Hiking matters #306 and #307).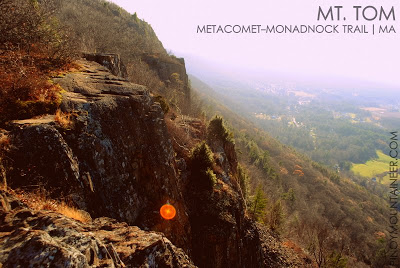 Unlike the bare trees in Mt. Holyoke, there were more evergreens in the trail. Basically, I just went up in a straightforward way until I reached the ridge. Then, things began to be fantastic! The basalt cliffs, also referred to as traprock, became more and more dramatic, and set against the plains of Western and Central Massachusetts, it was quite spectacular! What an unexpected surprise.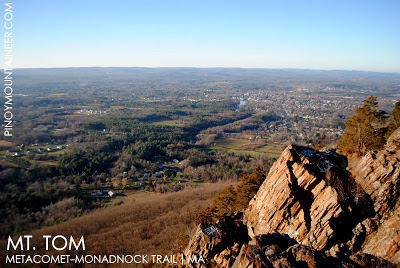 What is even more wonderful is the fact that ridge just went on and on, and practically every part of the trail was within a few meters away from the scenery. My only regret was that I had no companions to take pictures with, even though I managed to pull off some nice shots with the self-timer of my Nikon D3000.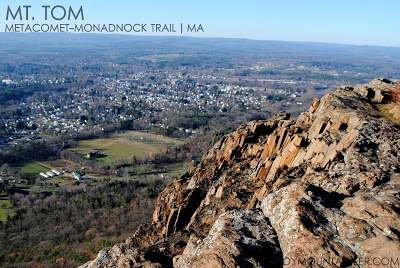 I finally reached the summit after 5 or 6 kilometers of hiking, and continued on the M-M trail to descend at Route 141, right at the border between Holyoke and Easthampton. Once again, it was my sister who fetched me and now I'm back here in Amherst on my last night in MA. I will have to go back, of course, to do Mt. Greylock and the other wonderful trails here, most especially the famed Appalachian Trail. Meanwhile, I'm off to Arizona tomorrow…I hope something grand is waiting for me there!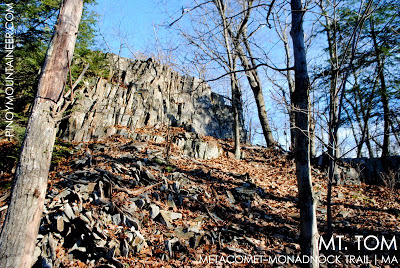 METACOMET-MONADNOCK TRAIL | MA
Hiking matters #306: Mt. Norwottuck, Mt. Holyoke Range
Hiking matters #307: Seven Sisters Traverse and Mt. Holyoke
Hiking matters #308: Beautiful Mt. Tom and its basalt cliffs