Hiking matters #336: Mt. Maculot in the aftermath of Victor Ayson's disappearance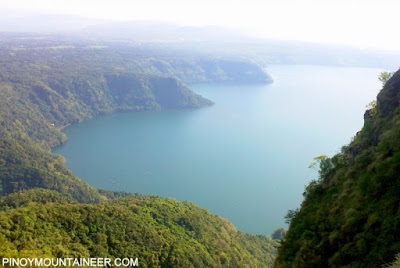 LIPA, BATANGAS – Yesterday, a week after Victor Ayson climbed Mt. Maculot's Rockies, I headed to the mountain to see the situation and offer my support to the family and friends of the missing mountaineer. I had just arrived from Mindanao, coming from the ascent of Mt. Ragang, something that I will narrate in the coming days.
I arrived at the jumpoff just as the search and rescue operations for the day were being concluded; hours later, Victor's father would announce that they are suspending the SAR for the time being. Indeed, the week-long searching has yielded no clue or sign of Victor's whereabouts.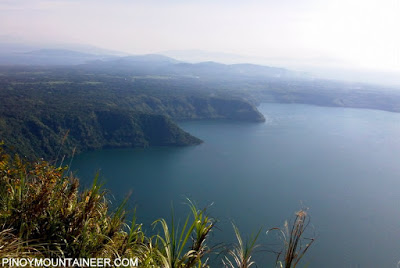 At the jumpoff, I got to talk with Victor's girlfriend, who narrated what had transpired. She had not left the mountain since Monday, and I did not want to burden her with questions. Instead, I talked to the rescuers I met along the way, all of which spoke of the frustration of having not a single clue as to Victor's whereabouts.
Some locals, for their part, have turned to long-held beliefs about engkantos (enchanted spirits) in Mt. Maculot. I saw a group of them praying facing a rock near the jumpoff; many others, like the barangay officials on duty at the registration area, were not as overt in their profession of beliefs on such phenomenon, but they voiced their openness to the possibility of a supernatural explanation.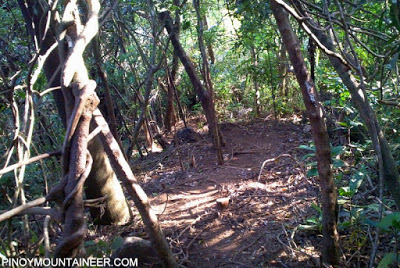 Due to the sand and dust brought about by the influx of hikers in the past two weeks, the 'new trail' heading up to the Rockies had become very slippery. However, it seems that the incident of the missing hiker has reduced the number of hikers up Maculot for the time being.
Heading up the trail, I wondered about the possible turns or parts of the trail where Victor could have stumbled, or made a wrong turn, but it seemed pretty straightforward. Indeed, the trail itself yields no lead whatsoever, and I know that it has already been searched thoroughly.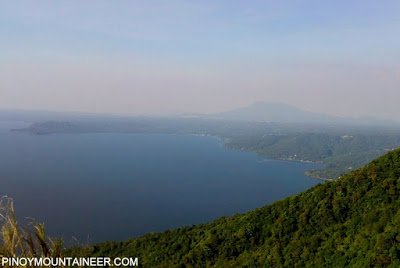 I usually reach the Rockies early in the morning, and for the first time in a long time, I was there in the afternoon. The skies were blue and clear, and I could see Halcon, Makiling, and all the mountains I could possibly see there, but with Victor's disappearance heavy on my mind, I realize that the most beautiful views in the world cannot compare to the value of a human life.
And so I headed down with more questions than answers, deeply troubled by what had happened. Meanwhile, however, I salute the mountaineers who responded to the call for help in the search and rescue operations for Victor Ayson in the past week. Stronger than the ropes they have carried are the ties that bind mountaineers with each other, for we are united by shared experiences and common dreams.