Mt. Maculot summit gets "shave" and other updates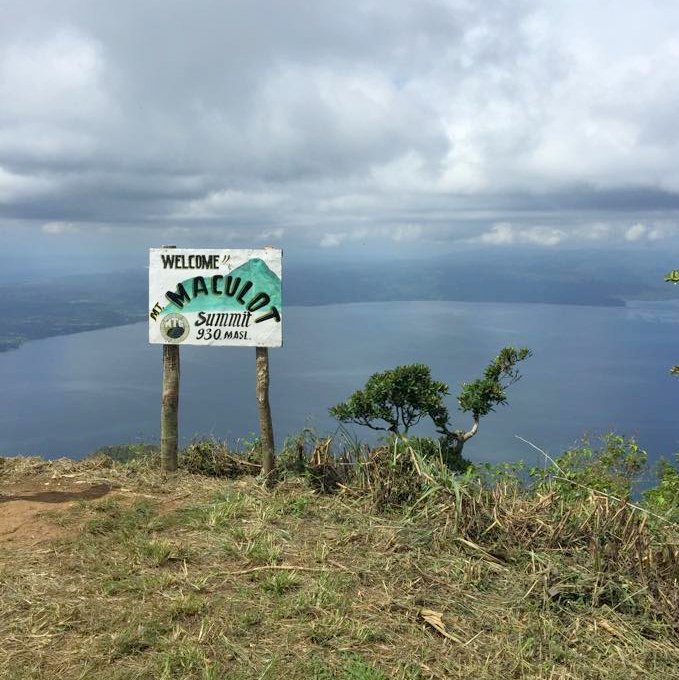 Guides in Mt. Maculot, Cuenca, Batangas cleared off the once-overgrown summit to create a view of Taal Lake, sparking uproar in social media over the soundness of the act from an environmental perspective. As of this posting the extent of damage is unclear, and we are receiving conflicting reports as to how many plants or trees were cut. One hiker, Karlo Hiwatig, who hiked on Saturday, Nov 14, reported:
Disappointed ako sa nakita ko.. Oo maganda yung view nya kaso manmade yung clearing.. Nasisira yung natural na ganda ehh.. Paakyat ng summit may mga puno pa akong nakitang pinutol.. Hindi sya shrubs na maliliit kundi puno talaga.. Mga 4-5 inches ang diameter nung trunk nya.
On the other hand, sources from the local government of Cuenca, Batangas have denied that any tree was cut.
While there are some who have insisted that it was mostly tall grasses that was cut, others have pointed out that it is the idea of having to "change the mountain" that is objectionable, especially if it for the primary purpose of attracting more tourists.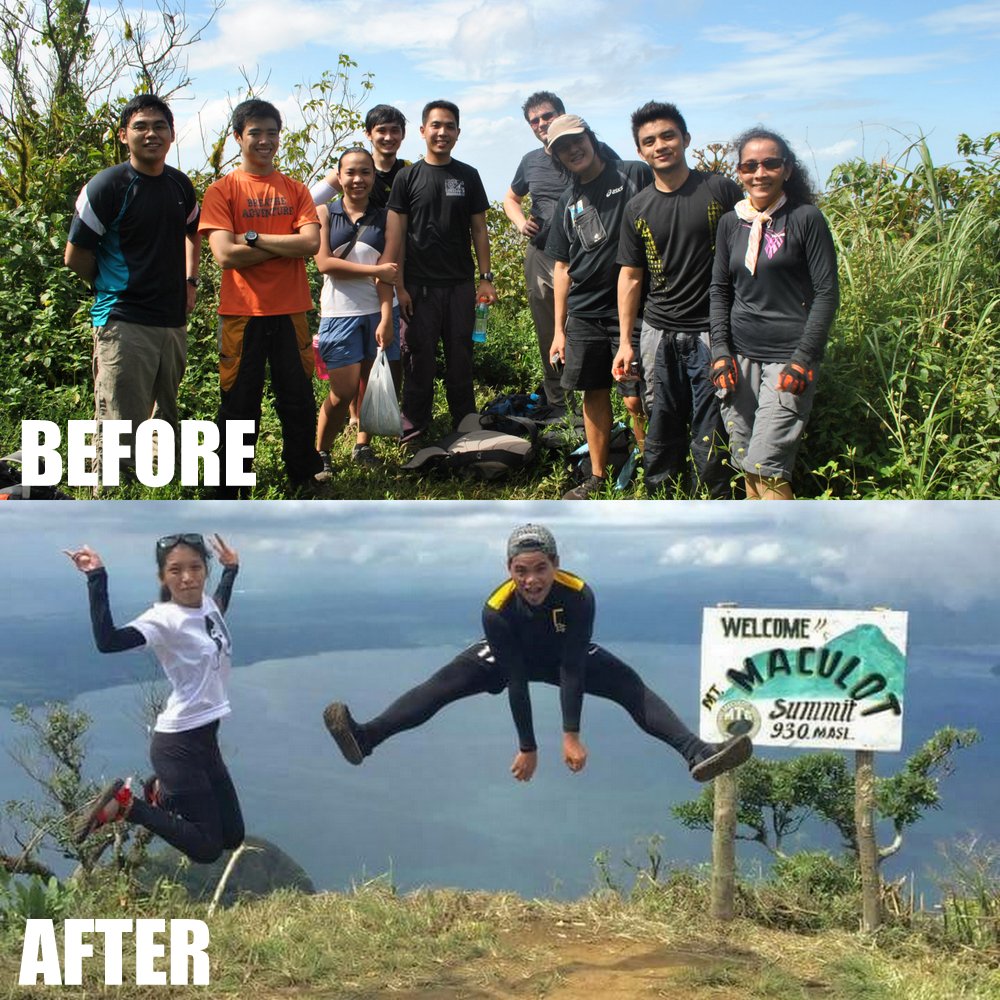 Our initial statement was posted in the Pinoy Mountaineer Facebook page:
To the LGU of Cuenca, Batangas: The view – and hikers' enjoyment – is secondary only to keeping the mountain the way it is. I love Maculot, but if trees were cut to make this view I will have to boycott the mountain until the trees have been planted to restore the summit to its original state.
We have since called on local officials and mountaineers alike to join together in reforesting" the mountain:
On Mt. Maculot summit: I join the call to reforest the summit and the other areas leading to it from the campsite, and we will support tree planting and initiatives towards this end – I hope the LGU will side with us in this – even as we maintain our stance of opposing any attempts to (further) change the mountain. This is also a good opportunity for us to discuss
how mountaineers can help in reforestation efforts – and your ideas are most welcome.
Meanwhile, here are more photos of the summit, taken on Saturday, courtesy of Karlo Hiwatig:
Meanwhile, they are still requiring guides, with the following rates (photo courtesy of Arnel Fajardo):