Hiking matters #337: Mt. Pulag via Akiki-Tawangan Day 1 – Ascending up the Akiki Trail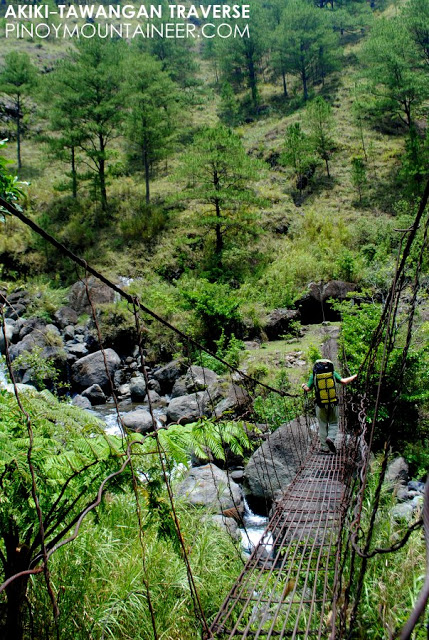 Crossing the hanging bridge at the Eddet River campsite in the Akiki Trail
I'm now home in Laguna but until now I am mesmerized by the beauty and adventure that we saw and experienced in the two-day Akiki-Tawangan Traverse, which we did over the weekend of April 20-21, 2013. This overnight hike combines the steep, pine-forested trail of Akiki and the long, mossy-forested trail of Tawangan, and between them, the grassland summit – providing a Pulag experience that has instantly become one of my favorite Cordillera hikes!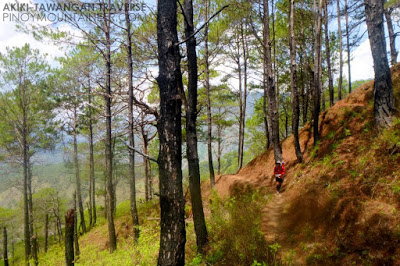 In 2010, I did the Akiki-Ambaguio Traverse as a three-day hike and in a sense, I patterned this hike after that adventure (see Hiking matters #115-117) in which we did Akiki as a one-day ascent to the saddle campsite, leaving two days to do Ambaguio. This previous hike gave me confidence that my new plan was feasible. My motivation for taking Akiki is for its training value, as well as to avoid the crowd in Ambangeg.
My motivation for Tawangan, on the other hand, is to investigate the possibilities for the Grand Cordillera Trail beyond Pulag's far side. Ideally, the Ugo-Pulag Traverse (see
Hiking matters #320-323
) should have gone on through Pulag, and in a way, the Tawangan leg of this hike is a continuation of the GCT, particularly its third section.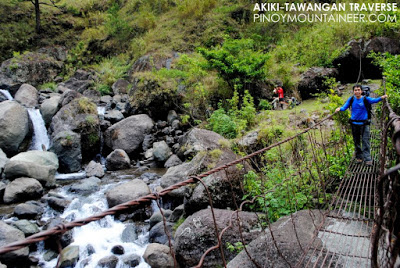 It was already past 1015H when we started trekking from the Akiki Ranger Station. We were in Eddet River and its scenic hanging bridge by 1200H, then after a brief lunch stop, we ascended the steep, pine-covered slopes of Akiki, reaching the "Marlboro Country" campsite by 1530H. By then, the weather had turned ominous and we decided to camp there and then instead of risking a downpour at high-altitude.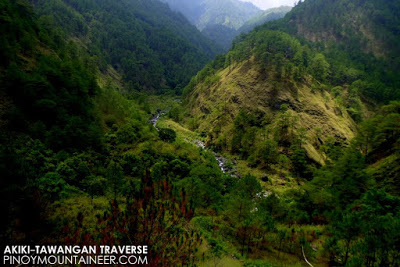 So we stayed at the shed while we waited for the thunderstorm to pass; by the time we retired to sleep early, the rains had subsided, and set our alarms for an early wake-up call – and a long day – that lay ahead of us.
Continued in Hiking matters #338
.