Hiking matters #353: Mt. Balagbag – a scenic, short, and easy dayhike from Manila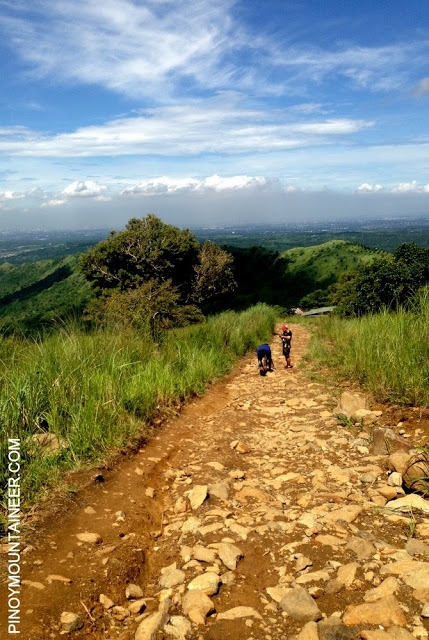 The wide, short, exposed, and scenic main trail of Mt. Balagbag
Mt. Balagbag, at the border of Rodriguez, Rizal and San Jose del Monte, Bulacan, is one of the mountains closest to Metro Manila, and the ease of the trail per se makes it an excellent hike for beginners. The horrendous traffic in the Fairview-Lagro area, however, can subvert its physical distance, while the sun exposure can obscure its ease. I first climbed this little peak in 2011 (see Hiking matters #155) and today had the opportunity to do it a second time with GMA News TV's Sport Pilipinas and C.O.R.E Philippines' Ms. Tin Villaflor.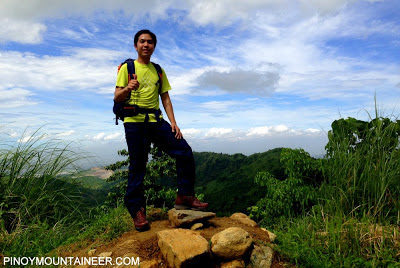 The purpose of the hike was actually not to reach the summit, but to do a feature about why climbing mountains is a healthy activity for everyone. But since it was just a short hike, with the summit reachable within an hour, we decided to go for it anyway. Last time, we did a pseudo-traverse and ended up in a steep trail where we witnessed some logs being transported. And I know there are a lot of other possibilities, in conjunction with nearby Mt. Maranat or via other trails.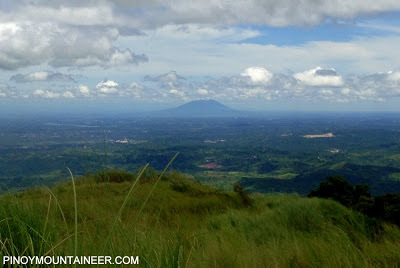 The real challenge with Balagbag, however, is the intense heat made possible by the completely exposed, open trail. Fortunately when we hiked it was partly cloudy, giving us occasional respites from the sun. This open-ness of the trail on the other hand makes Balagbag an excellent viewpoint for Mt. Arayat, the Mariveles Range, the expanse of the Sierra Madre, and even the Southern Tagalog mountains – I saw a glimpse of Maculot, almost 100 kilometers away!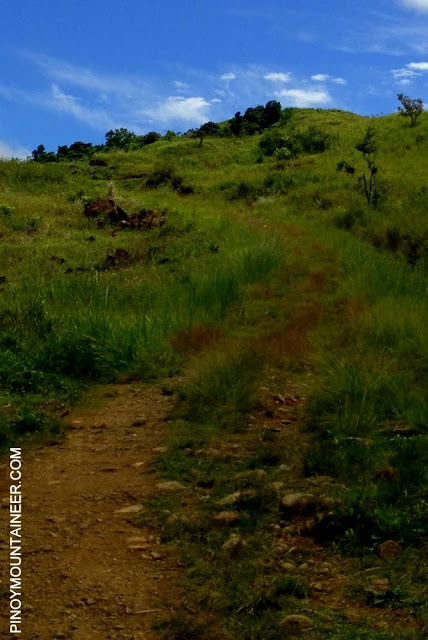 I enjoyed this second Balagbag hike more than the first – it was just too hot during that summer day in 2011! I think the mountain can be a good hike for a beginner as long as he/she is prepared for the heat. As for those with more experience, I think the nearby mountains deserve more attention – for longer, worthier hikes, with the hope that illegal logging and security issues won't be as much a concern as it was in the past.