Hiking matters #352: Manabu Peak to Malipunyo summit traverse dayhike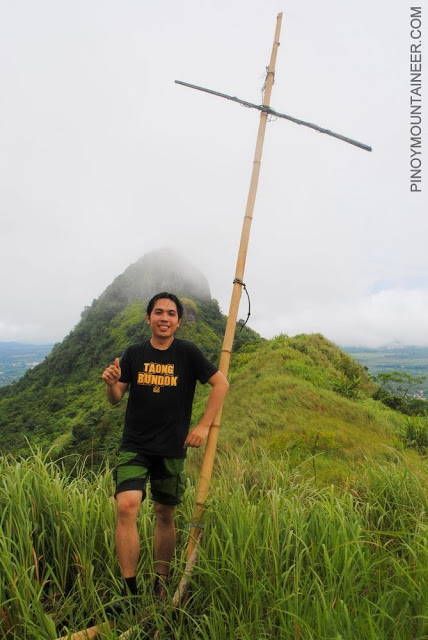 At Biak-na-Bundok in the middle of the Manabu-Malipunyo Traverse
with Susong Dalaga Peak at the background
The Malipunyo Range – also known as the Malarayat Range – is full of possibilities, which is both a blessing and a curse. It is a curse because its endless trails and numerous entry points have caused many a hiker to get lost. In 2008, I ended up climbing the wrong peak, Mt. Palamigan instead of Mt. Malipunyo's summit, because of a wrong turn we committed early in the hike (see Hiking matters #3). Funnily, this misadventure of mine ended up as an anecdote in various sermons in America! Every so often, some hikers get rescued in the range, most recently Joey Vergara, who got caught in a wild boar trap. Fortunately, none of these incidents have been fatal.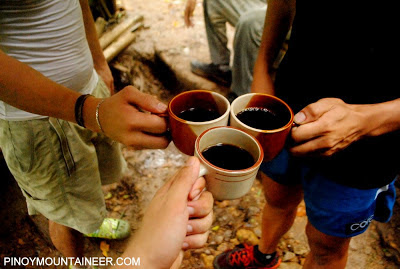 It is a blessing because the range provides plenty of adventures. Manabu Peak (760m), one of its constituent peaks, is a popular hiking destination, not only for its garden-like summit campsite but also for Mang Pirying and his delicious coffee. The summit itself of Mt. Malipunyo is a more challenging hike, but easily manageable as a dayhike. In one of my most memorable hikes in the range, Sky Biscocho took us to his river trekking traverse from Brgy. Talisay, Lipa to Brgy. Atisan, San Pablo. ""I loved every moment of the climb," I said of that hike, which lasted over 10 hours (see Hiking matters #192).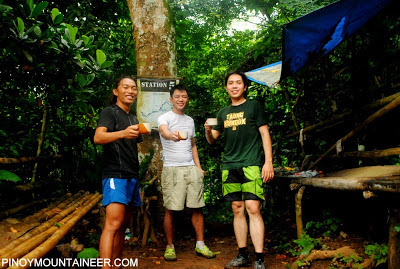 One thing I've always wanted to do was the traverse from Manabu Peak to Malipunyo, until yesterday, when I finally had a chance to do so, with my Halcon buddies Koi Grey and Daryl Comagon. We arrived at the Sulok trailhead at 0750H where our guide Kuya Mario (09994106990) was waiting, and we started trekking at 0805H.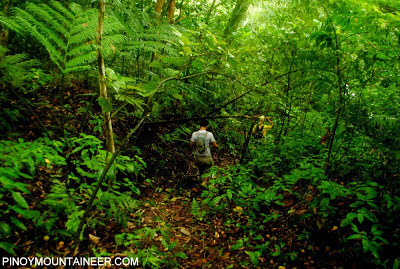 The ascent to Manabu Peak was quite straightforward, and I've written about it in many previous hikes. Of course we didn't miss the coffee break at Mang Pirying's place (thank you, Mang Tino for the warm welcome, as always)…it's one of the highlights of the Malipunyo Range! We were at the summit of Manabu Peak by 0930H and just spent a few minutes there before backtracking a bit and taking the trail to Malipunyo.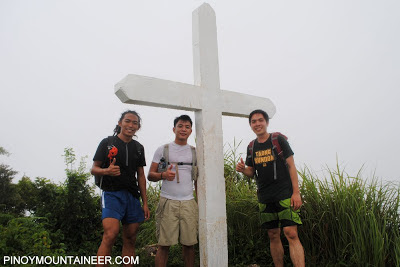 The foliage in this trail is much denser than that of the Manabu trail but it was surprisingly well-established. Part woodland, part grassland, there was the inevitable teka-teka and lipa that made daydreaming difficult while trekking. It was a cloudy day with occasional rain, which made the trail also a bit muddy. We were at the forested Maraduhan Peak by 1000H, and then proceeded through more of the same kind of trail.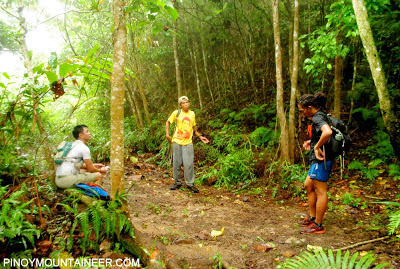 Up next was Biak-na-Bundok peak, which I would say is the most scenic of them all. It is foreshadowed by a dense grassland, which gives way into some open slopes that offer glimpses of Laguna and Batangas mountains, including Maculot (W) and Makiling (N). According to Mario, this peak is so named because it was literally a mountain that was cleaved, during the Marcos era, to build a road which would have connected Lipa and San Pablo.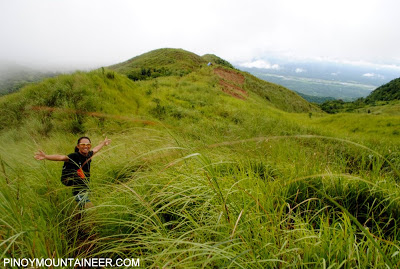 From Biak-na-Bundok to Malipunyo summit, we had to descend a bit to reach the 'Treehouse', which, as hikers find out, is a misnomer. Then, a 400-meter altitude gain is required to finally reach the summit, which we reached at 1215H (I love the up-and-downs of the hike!). We rested briefly (thanks to the two hikers who shared their trail food!) and enjoyed the view of Maculot. Only the ruins of the cross that was once put up remains.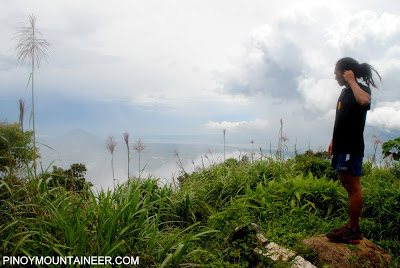 From there, Brgy. Talisay was at hand with a quick descent and we walked for a couple kilometers using a rough road to return to the trailhead at Sulok, completing the loop of what was a fantastic dayhike! After the hike, we proceeded to Tanauan, Batangas to visit Sky Biscocho, and we were glad to see that he is recovering quickly from his illness. The trail master smiled when we told him that we had just climbed Malipunyo. Let me end this post with a throwback of my climb with Sky himself two years ago: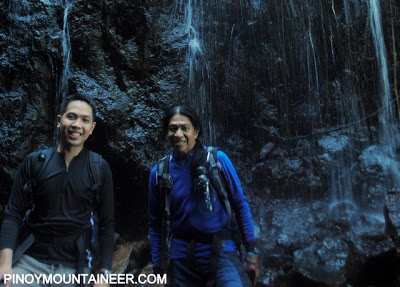 PINOYMOUNTAINEER IN MALIPUNYO RANGE
Hiking matters #3: Oops, wrong mountain!
Hiking matters #80: For the love of coffee and fresh mountain air