Hiking matters #362: Hiking up Mt. Mayapay in Butuan City, Agusan del Norte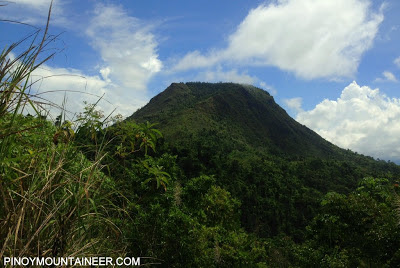 BUTUAN CITY – I've always wanted to see Butuan Bay, Agusan River, and the city of Butuan from a distance, if only to imagine what it was like to be in the Kingdom of Butuan a millennium ago, when the maritime civilization reached its apex; and our archipelago was far more sophisticated than our colonial heritage has inscribed in us. These musings of an anthropologist aside, the obvious choice – one I would have chosen anyway as a mountaineer – was Mt. Mayapay, which rises to 675 MASL at the southwest of the city.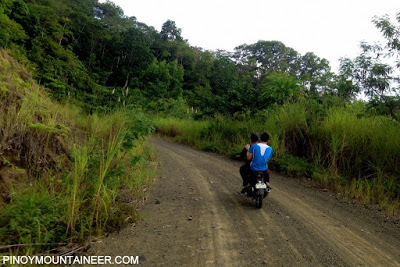 I was joined by medical student Terence Kua who was traveling around Mindanao. After lunch of sinuglaw, we took a multicab and then habal-habals to the trailhead at the 'Tower' in Brgy. Bonbon, past the Delta Discovery Park which boasts of Asia's longest zipline (I'm not a big fan of ziplines or theme parks; I prefer the raw mountains). We told our habal-habal drivers to wait for us by the Tower; while we walked our way towards the mountain.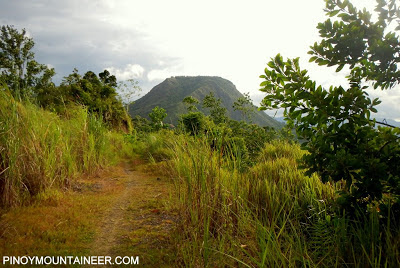 The first part of the trail was actually an overgrown rough road that very gradually meanders its way to the mountain – at an altitude of around 300 meters above sea level. As you approach Mayapay, its distinctive tabletop shape looms ahead as a majestic presence. There were at least two forks in the trail and the correct turns proved to be the left ones.
The challenge begins on the second part of the trail, which was surprisingly steep and challenging. Initially wooded, this ribbon-marked trail goes up on eroded soil with loose rocks, and you have to crawl your way up the grass and the shrubs for a good couple of hundred meters before finally reaching the summit!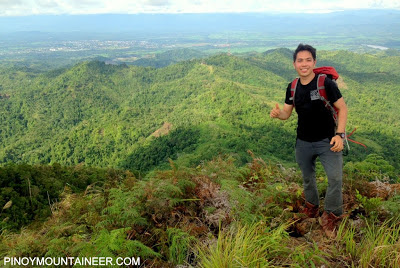 The trek up just took us a bit over two hours, but it was really a nice and fulfilling adventure! At the summit, true enough, was Butuan City facing Butuan Bay, to which Agusan River empties itself; and behind them stood the majestic Mt. Hilong-Hilong and its contiguous mountains. There, atop that mountain whose christening dates back to those kingdoms of old, I could imagine the balangays of old afloat in the bay, and celebrate the legacy of Butuan – one of the reasons we should be proud of our past!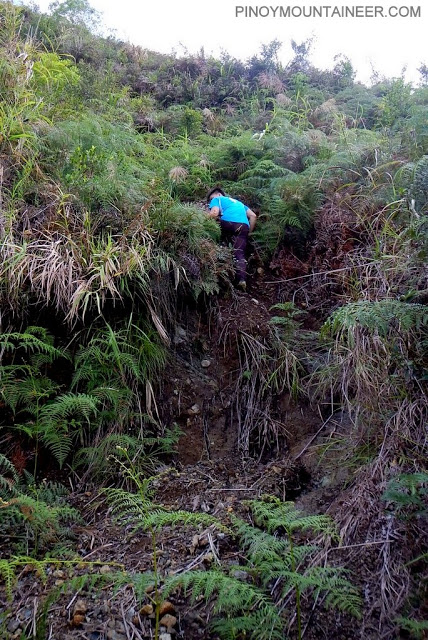 The way down was quite challenging, too, but it took us much faster – an hour or less – to get back to the trailhead, where the habal-habal drivers were waiting for us. Back in Butuan, we rewarded ourselves with
kinilaw na malasugi
and
panga
– two of my favorite dishes! It turned out to be a nice first day in Caraga! And with Mt. Mayapay comes a personal record which I realized just now: I have now climbed a mountain in each of the regions in the Philippines! Except NCR, of course. Still, there are many mountains to climb in Caraga and I hope I can come back for some of them!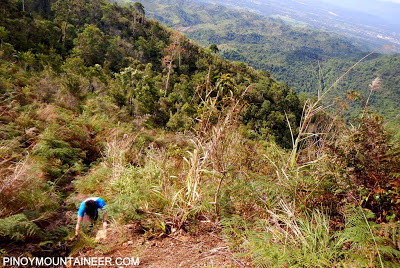 A WEEKEND IN CARAGA
Hiking matters #362: Mt. Mayapay in Butuan, Agusan del Norte
Hiking matters #363: Tinuy-an Falls and Hinatuan River, Surigao del Sur