Hiking matters #386: Mariveles Range (Pantingan Peak to Tarak Ridge) Traverse Part 1 – Pantingan Peak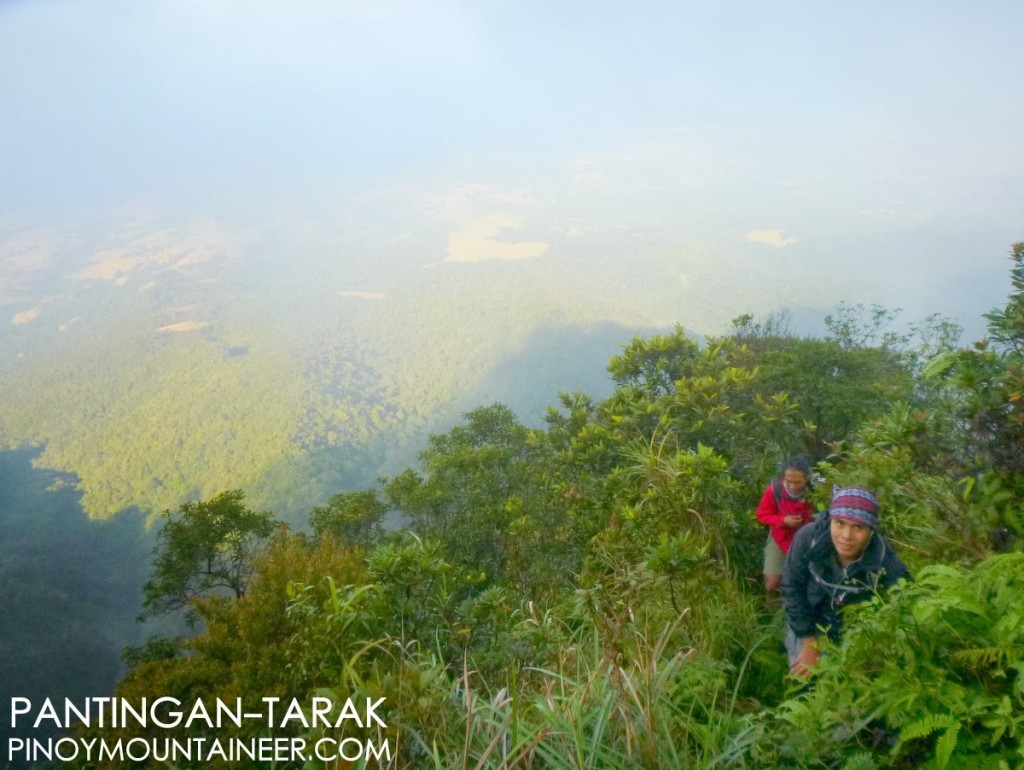 I am not sure if it can still be called a dayhike, but it was certainly a very long day: Yesterday, my friends and I traversed the Mariveles Range – an inactive volcano – through its crater – from Bagac, Bataan up Pantingan Peak to Brgy. Alas-asin, Mariveles, Bataan coming from El Saco Peak and Tarak Ridge. Joining me were Coby Sarreal, Jeshua Sales, Daryl Comagon, and Koi Grey; we were guided by Kuya Rey, who guided me in Pantingan in 2011 (09282609645).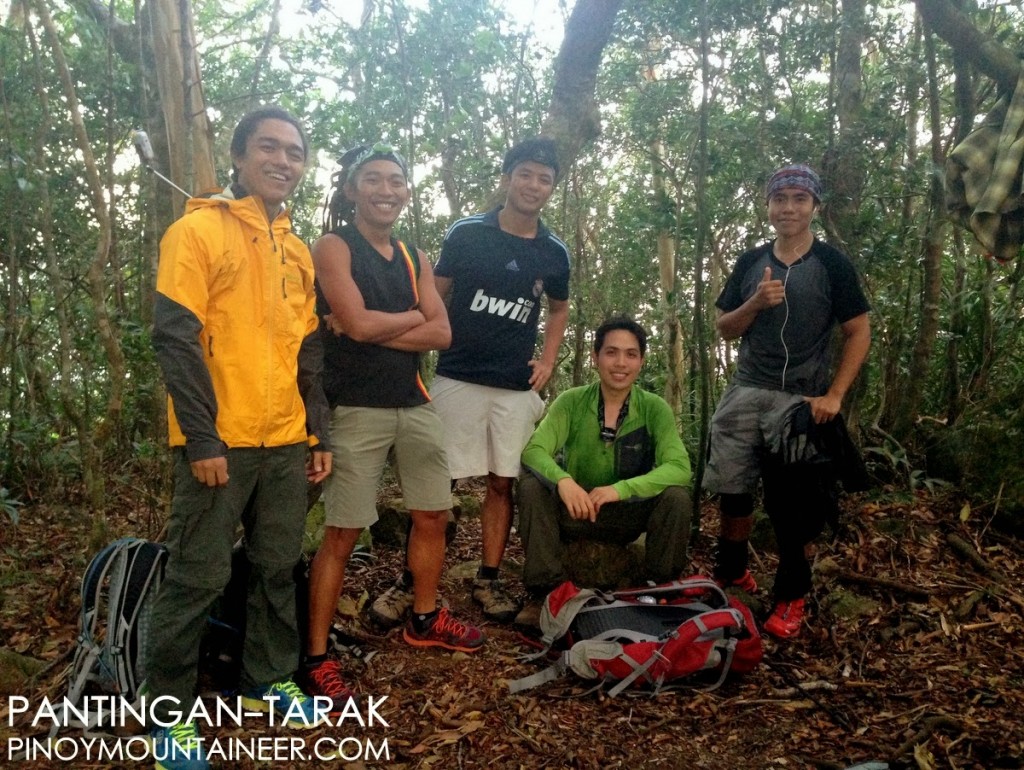 Highlights of the hike include trekking through the ridges and peaks that comprise the crater rim, descending to the caldera itself with Bakwat River as key feature, and reemerging up the rim through El Saco Peak and Tarak Peak before finally descending via the familiar Tarak Ridge and Papaya River. Totalling 23 kilometres and taking us 20 hours, this hike is visually stunning as it is physically challenging: a hike where beauty and adventure truly coincide.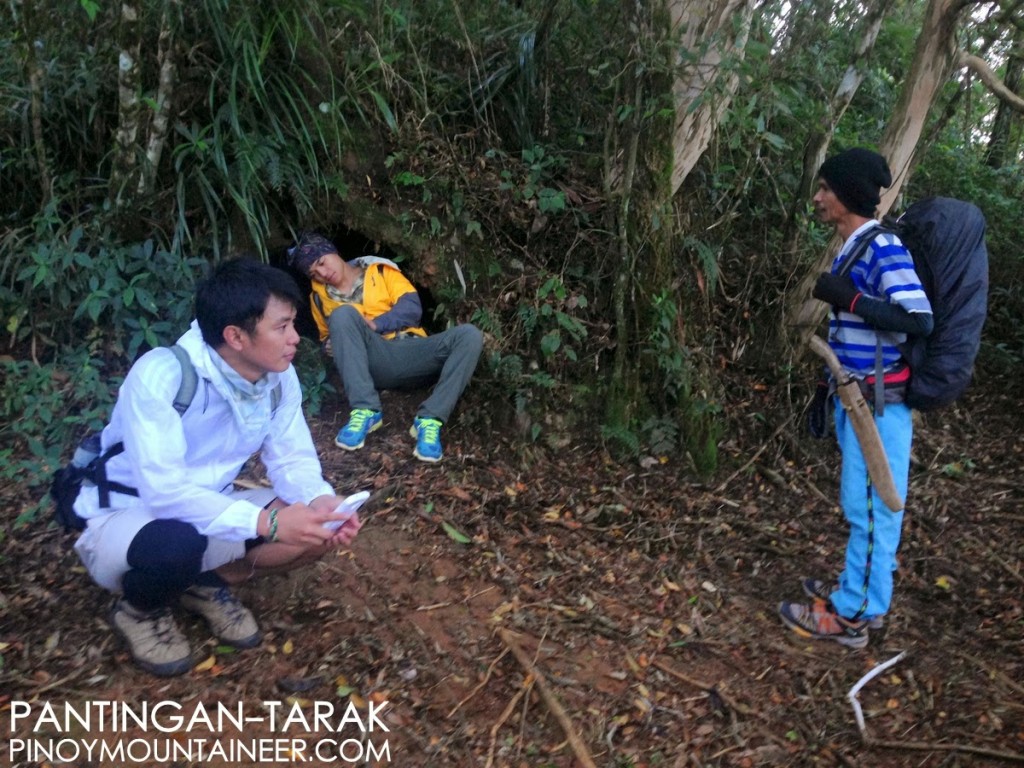 Mountains are like people: You need to get closer to appreciate their true beauty. This saying is apt for the Mariveles range, which keep getting interesting, the more I explore it. My first hike was in 2007 – an overnight Tarok Ridge – this was before I even started PinoyMountaineer. Back then, it was still possible to spend a summer weekend in the ridge all to yourselves. And then in April 2011 I did the Pantingan dayhike – a novelty then (see
Hiking matters #164
); on the same year Sky Biscocho led a team that included me and Iron Lady Jo Steven to Tarak Traverse (
Hiking matters #187
) and Skysam peak dayhike.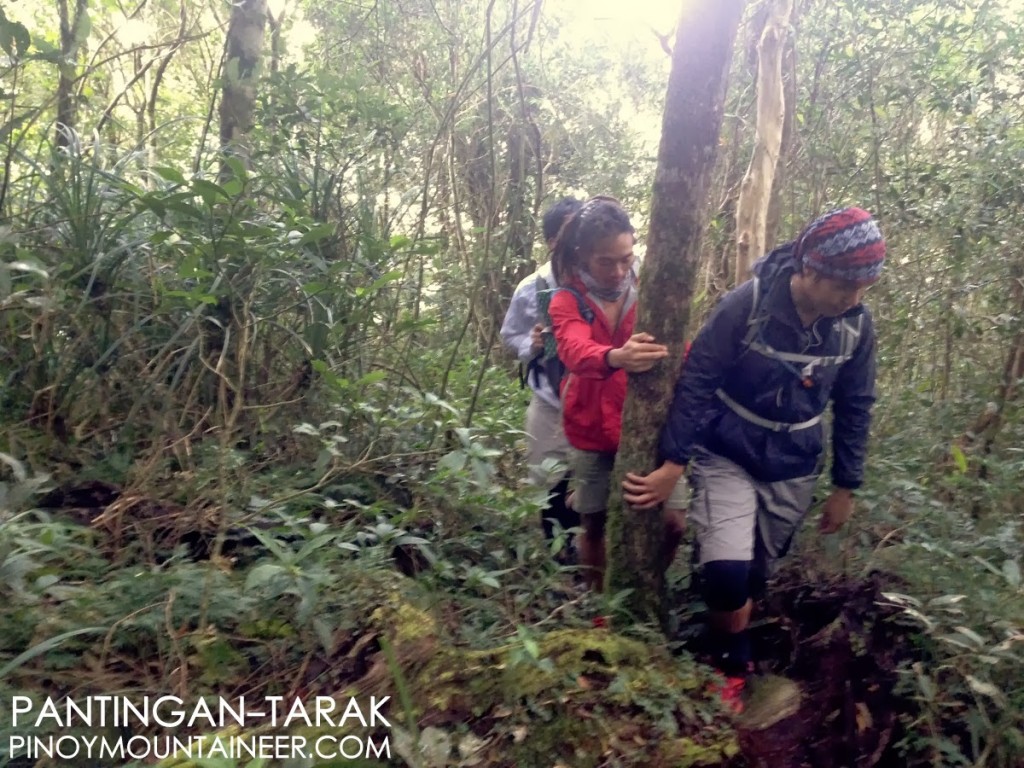 These hikes were wonderful, but I would say that the Pantingan to Tarak traverse is, in terms of difficulty and grandeur, on a different register. Now I understand, all the more, why Sky Biscocho says that the Mariveles Range is his favourite hiking destination. The Pantingan-Tarak Traverse has always intrigued me since Jose Barcena and others began posting about stand I'm very glad I finally had the opportunity to do it.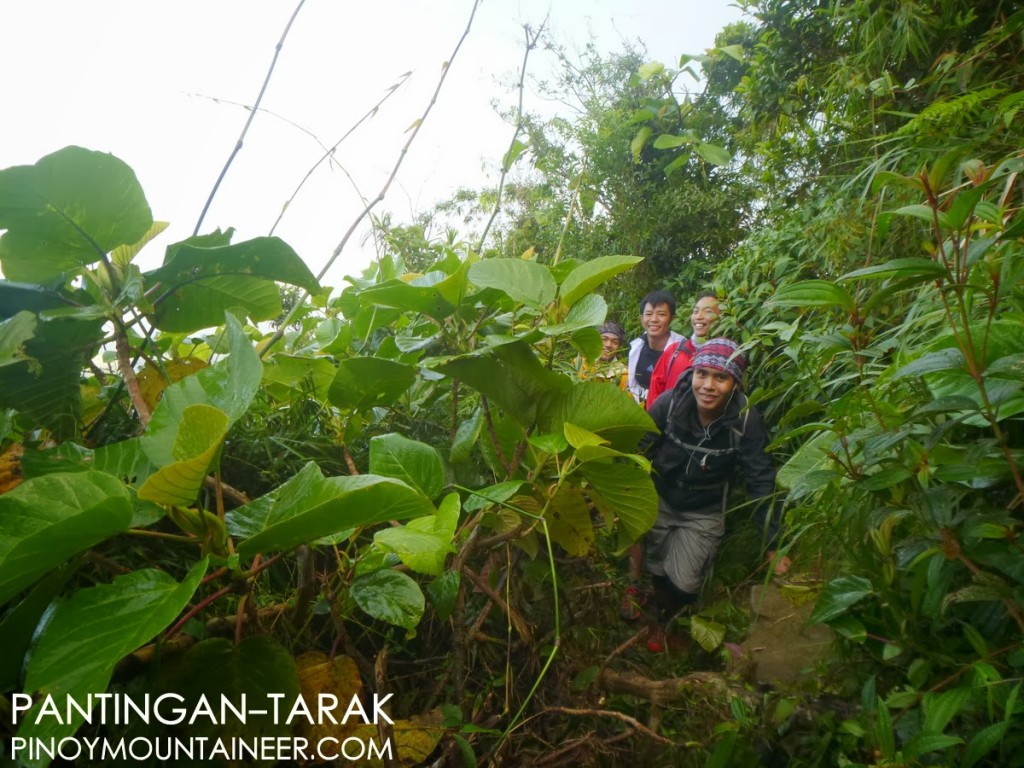 From the Sitio Gabon trailhead of Pantingan Peak, we started trekking at 0400H. From this point one quickly enters a forest with a brief river interlude, then emerging out of the forest into the grasslands known as 'Marlboro Country'. Two hours later we were at Danny's Gate. By night trekking this segment before entering the forest, we managed to avoid what could have been a very taxing leg of the hike when one is fully exposed to the sun – a strategy I also successfully applied in Balingkilat and Cinco Picos.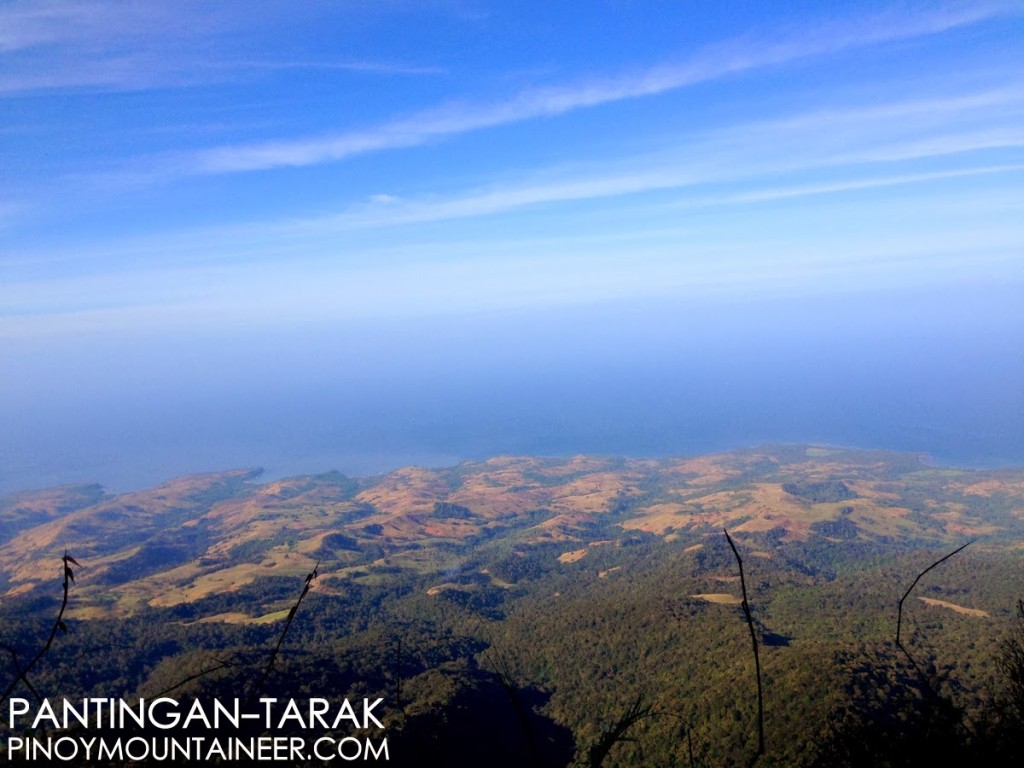 Since I first did the Pantingan dayhike in 2011, the trail has become much more established. Just like before, I hardly saw limatik. I think in Pantingan, as in many mountains, the presence of limatik is largely dependent on weather; in our case we had exceptionally good weather throughout the hike.
After 4 hours and 30 minutes of trekking we had reached the summit of Pantingan Peak – which I originally recorded at 1388 MASL but now seems to be actually higher, based on two GPS measurements: I am pegging it at 1408 MASL.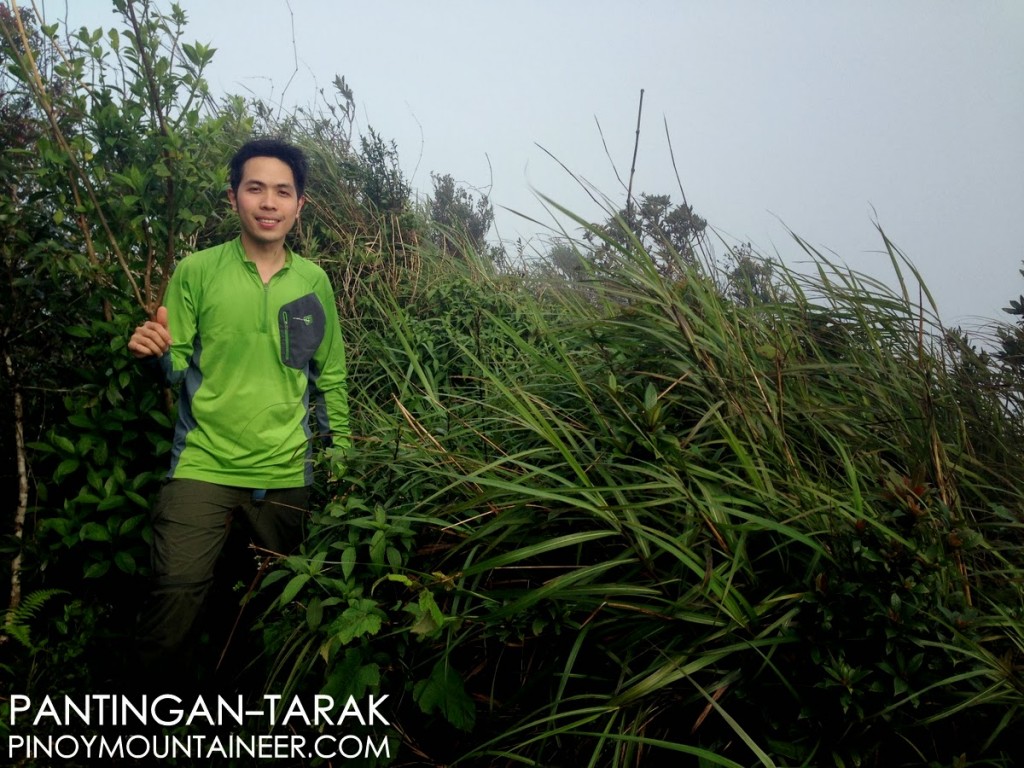 We rested for a good half hour or so at Pantingan Peak, before continuing on. In a ridgewalk reminiscent of the descent from Talomo to Basinan campsite, several peaks ensued, including Dagat-dagatan Peak which turns out to be actually a tad higher, at 1418 MASL. We realised that it may actually be the highest peak in the range, that is, the true summit of Mariveles, unless the formidable-looking Bataan peak contests the title.
Past Dagat-dagatan, we passed through a couple more peaks, the last one being 'Mag-asawang Bato', so named after two rocks that sit together on its slopes. We passed through a beautiful viewpoint which offered a view of the crater and the peaks around, some of which are nameless, all of which are surely exciting to explore. We also saw what lay ahead of us: a steep ascent from the crater to El Saco Peak, then a rolling trek to Tarak Ridge. But first, we had to negotiate what would turn out to be a bewildering, almost 500-meter descent to the crater.
To be continued in Hiking matters #387.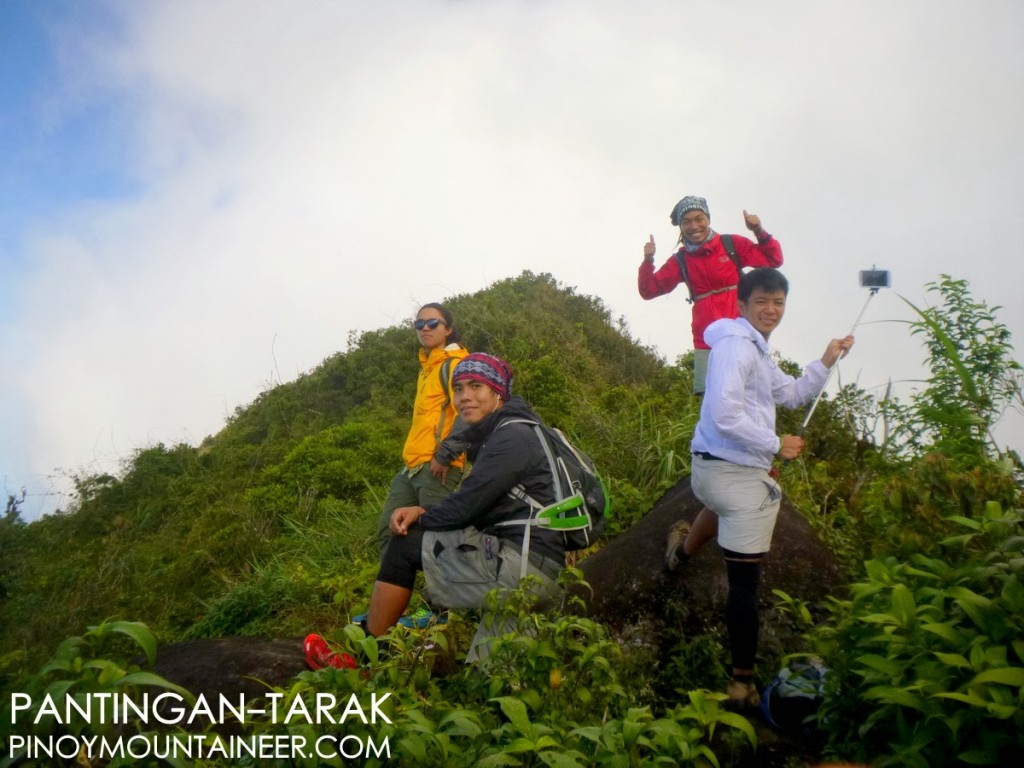 PANTINGAN TO TARAK TRAVERSE DAYHIKE