Hiking matters #393: Snowshoe hiking up Mont Noble (2673m) in the Swiss Alps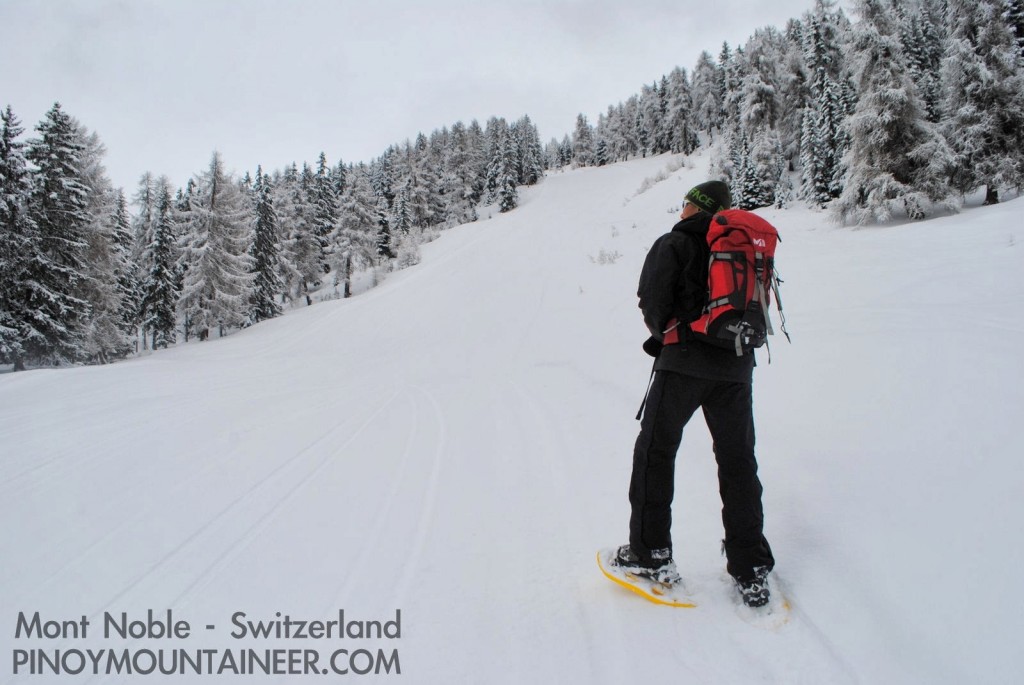 MARTIGNY, SWITZERLAND – After the nice loop hike yesterday from Gueroz to Charavex (see Hiking matters #392), today Filipino Everest climber Leo Oracion took me to the Commune de Mont-Noble in Valais to climb Mont Noble (2673m), a mountain in the Swiss Pennine Alps. Famous for skiing, it is also a popular hike, and in this time of the year, one that is eligible for snowshoeing. Classified as WT3, a "challenging snowshoe hike" by the Swiss Alpine Club, I knew that it would make for a very interesting day.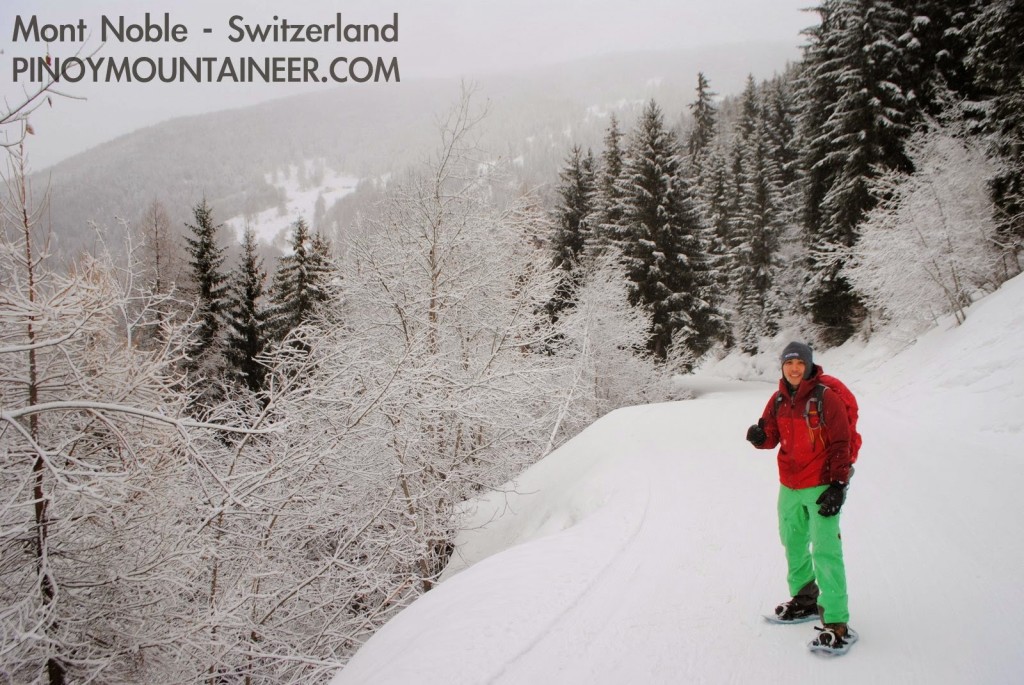 We started at the village of Nax, near the telepherique that transports the many skiers that have congregated there for the weekend – at around 1400 MASL. It was snowing when we began the ascent up the ski slopes – and the trails beside it. It got colder as we went higher – and it was subzero to begin with!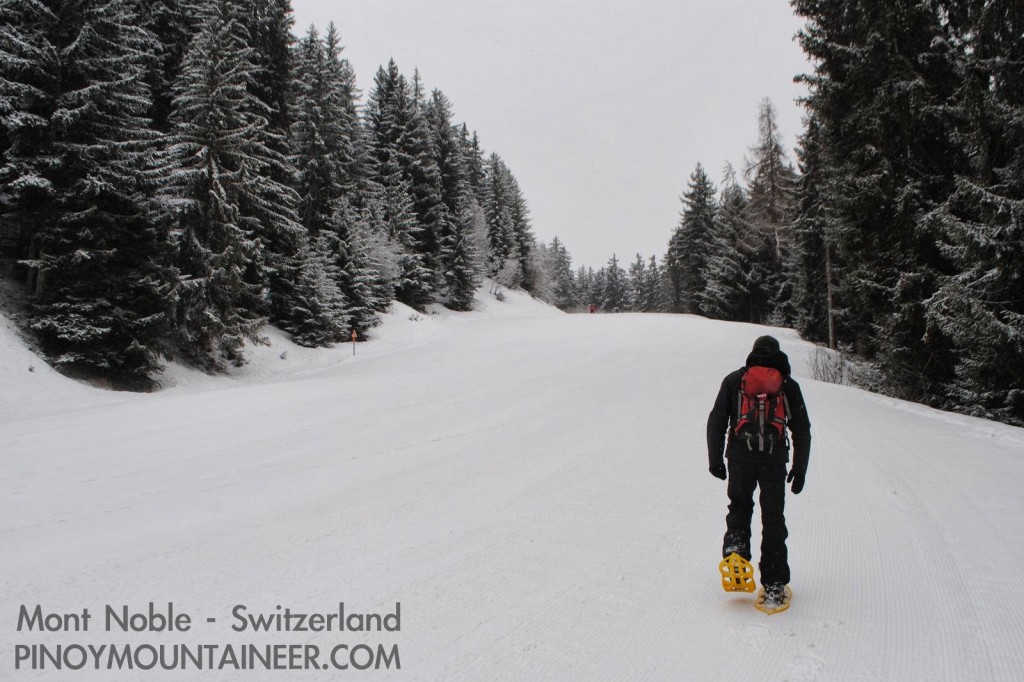 Because of the cloudy/snowy weather, much of the trail looked pretty much the same – and we didn't have any views to enjoy, still, the snowshoeing was fun – even though everyone else seemed to be happy with their skis. The extensive ski slopes reminded me of the acclimatisation hikes we did in Mt. Elbrus – sans the pine trees.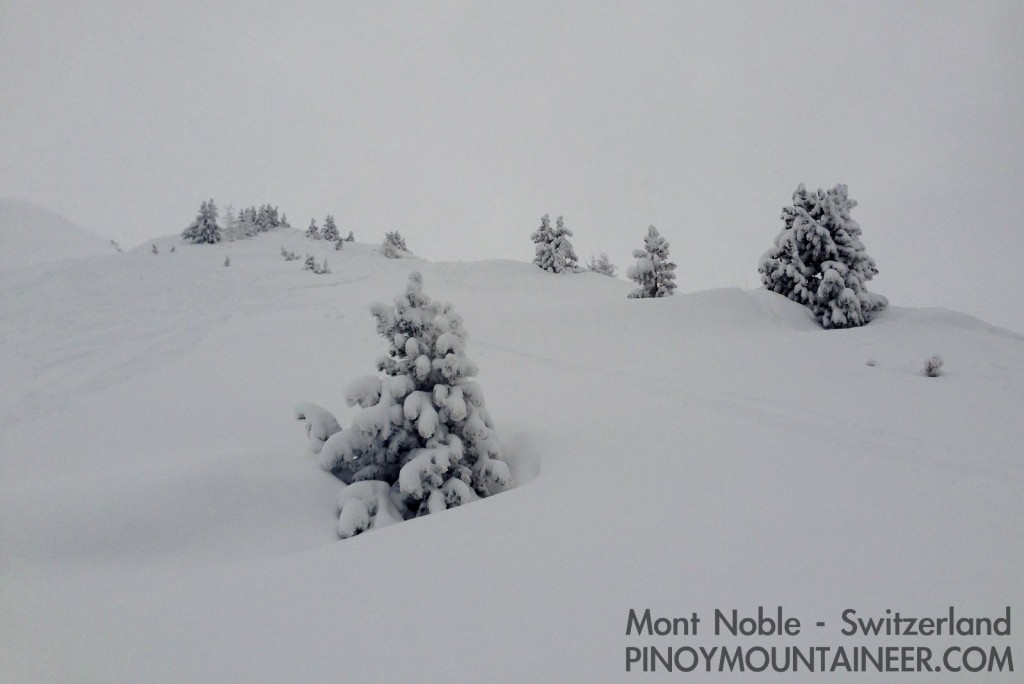 As we went higher, the trails got steeper and it became more challenging to hike our way up the layers of snow. We reached the summit at 1415H – amid forceful winds and moderate snow. The wind brought a sudden chill and I was nearly overwhelmed with the cold – I had to pull out my down jacket to keep me warm – and even then we couldn't stay at the summit for long. My camera battery was floundering, but fortunately Leo managed to take one shot of me at the summit marker. He quips: "This reminds me of my Everest summit – there was no view!"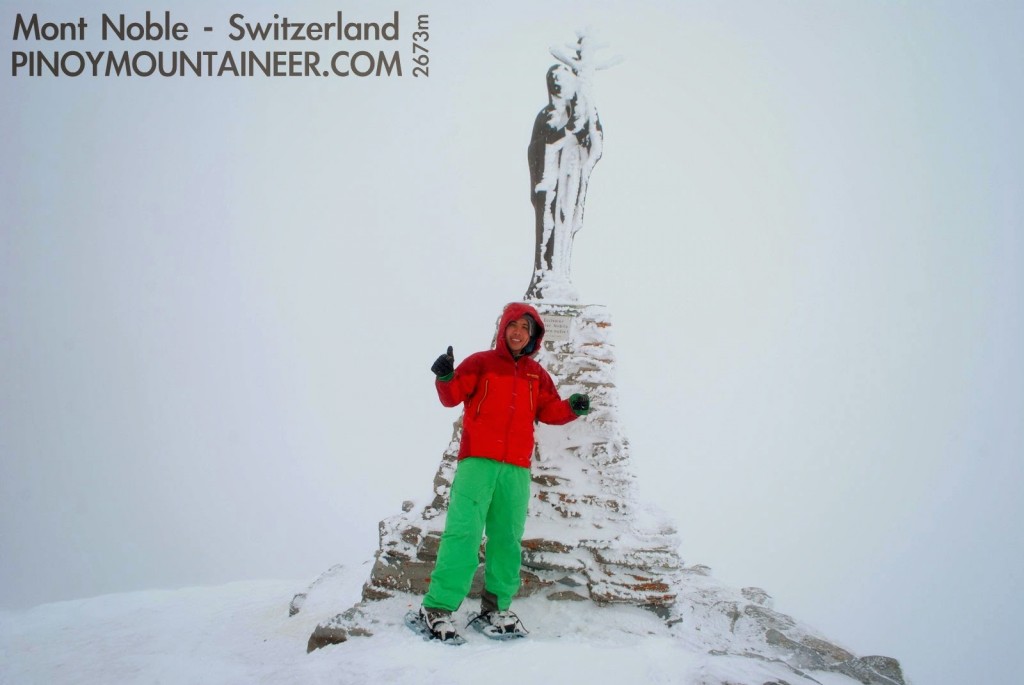 The descent, thankfully, was brisk, and once we were out of the summit ridge there was no chilling wind. Instead, the skies opened up a bit, revealing a view of Valais and the nearby mountains. Not quite a summer day where you can see – they say – even the Matterhorn. But I cannot be happier with the hike!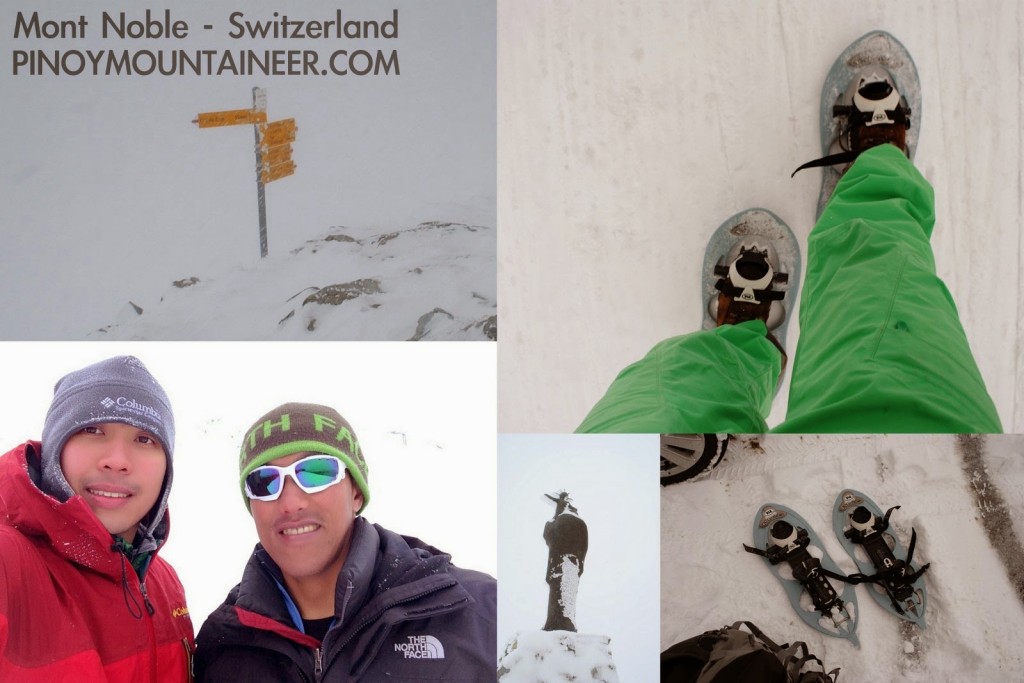 By 1710H we were back the parking lot and thirty minutes later I was buying
Franziskaner
and
1664
beer for a proper celebration. Thank you Leo for this exciting hike and for the words of wisdom! I look forward to our next hike!