Hiking matters #395: Jade Mountain / Yushan (玉山) Part 2: Ascent to the main peak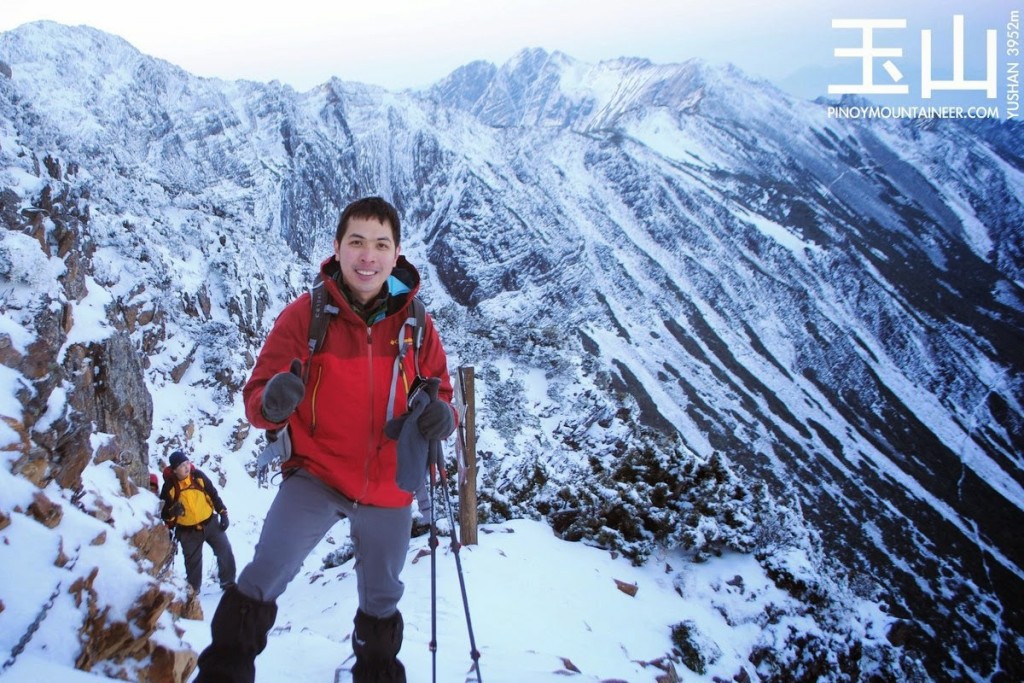 BLUE MOUNTAINS, AUSTRALIA – Continued from Hiking matters #394: The stars were heralds of good news, and the promise of a beautiful day ahead. We woke up at 0230H, had breakfast at 0300H, and then set off for an ascent of Jade Mountain's main peak, at 3952 MASL the highest mountain in Taiwan – and for that matter, the whole of Northeast Asia – making it one of the three mountains in the 'Asian Trilogy' along with Mt. Fuji (see Hiking matters #16) and Mt. Kinabalu (Hiking matters #254, among others).
With only 2.5 kilometers of trail and 550 meters of altitude to gain, it was a relatively doable challenge, but spring snow can be tricky, especially after the bad weather we faced the day before. Still, we were very optimistic when we started the assault.
Surprisingly, the trail was easier than it looked on the map – at least at first. The switchbacks made gentler what would otherwise but a direct ascent. At face value, 550 meters is just the vertical distance between the Ranger Station and Mt. Pulag summit; but make it 1000 meters higher and you have snow, less oxygen, and subzero temperatures.
The sun rose as we were ascending. It brought to realisation the promise of good weather, as it illuminated the South Peak of Jade Mountain, and the other high peaks of Taiwan's Central Mountain Range.
The pictures of the trail in the final 500 meters do look dramatic- and for good reason, not least of which is the perilous incline of the slopes. However, there were metal chains to hold on to, and the snow was not really deep, so it was still fairly manageable.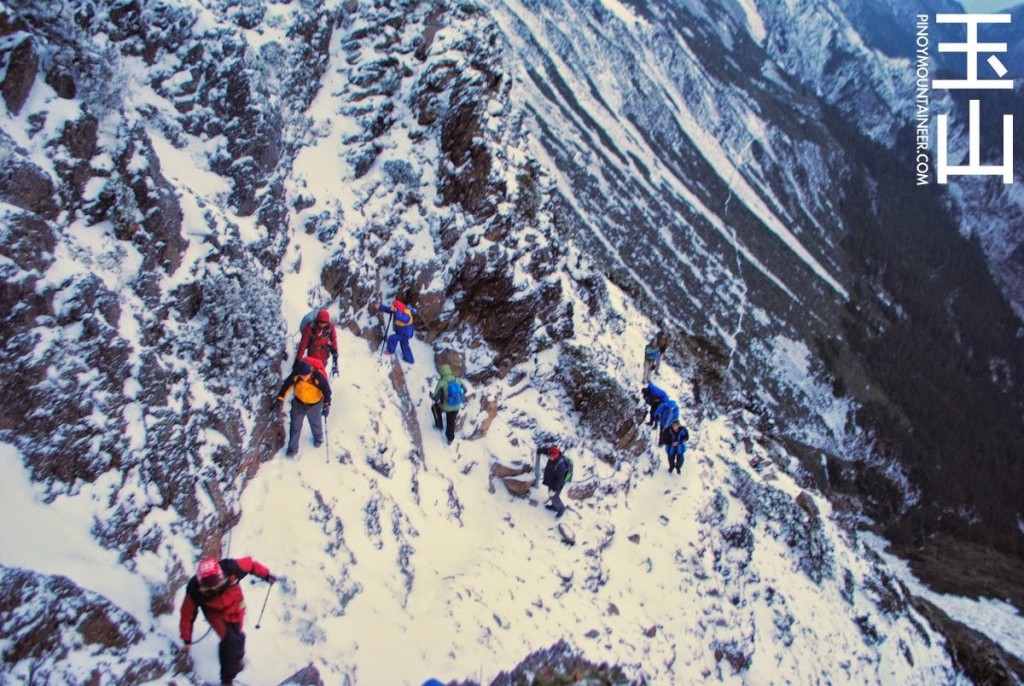 I am very thankful that I brought my full crampons – the one that I bought in Kathmandu and used in Mt. Elbrus – which allowed me greater traction (and confidence) in the snow. The park authorities actually require everyone to have crampons – even half-crampons would do nicely. Some overeager hikers were actually wearing crampons from the start of the ascent, even though there wasn't snow yet!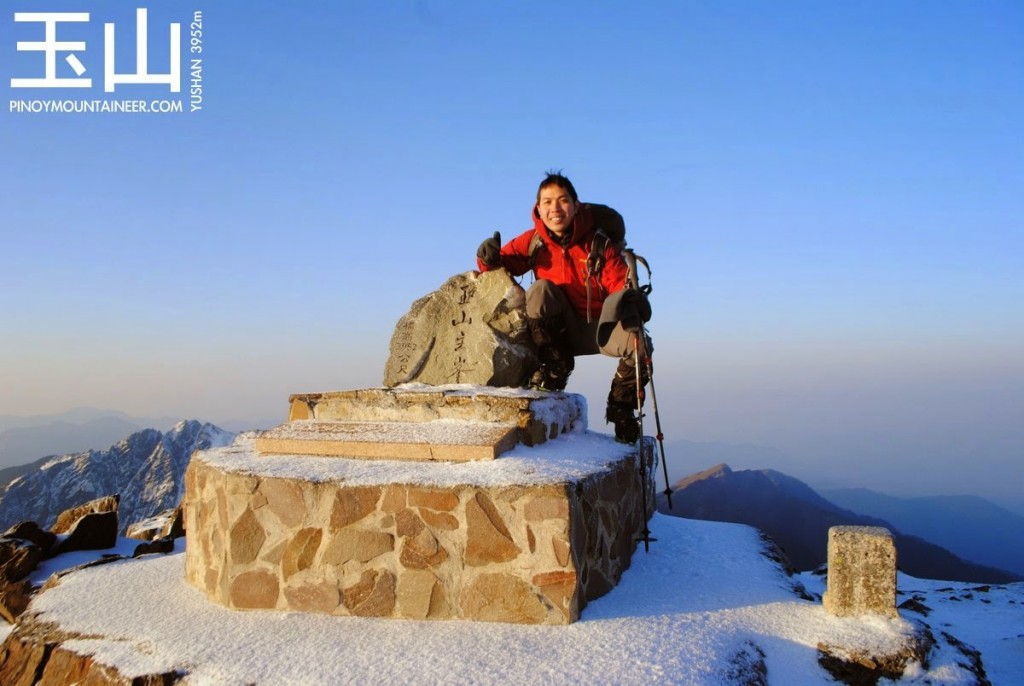 We reached the summit at 0624H, and it was a majestic sight: snow-capped peaks, the beautiful colours of dawn, and distant mountains, pale blue, in all directions. I've been to over a dozen summits in Taiwan but not all of them greeted me with a view; in Snow Mountain we were met with rain, and in Sumida Mountain we were met with foreboding clouds. But in Jade Mountain, I was blessed with my most beautiful summit view in Taiwan, to date.
JADE MOUNTAIN (玉山) – SPRING 2014
Hiking matters #394: From Tataka trailhead to Paiyun Lodge
Hiking matters #395: Ascent to Yushan Main Peak
Hiking matters #396: Back to Tataka trailhead