Hiking matters #396: Jade Mountain / Yushan (玉山) Part 3: The descent from the summit / Postscript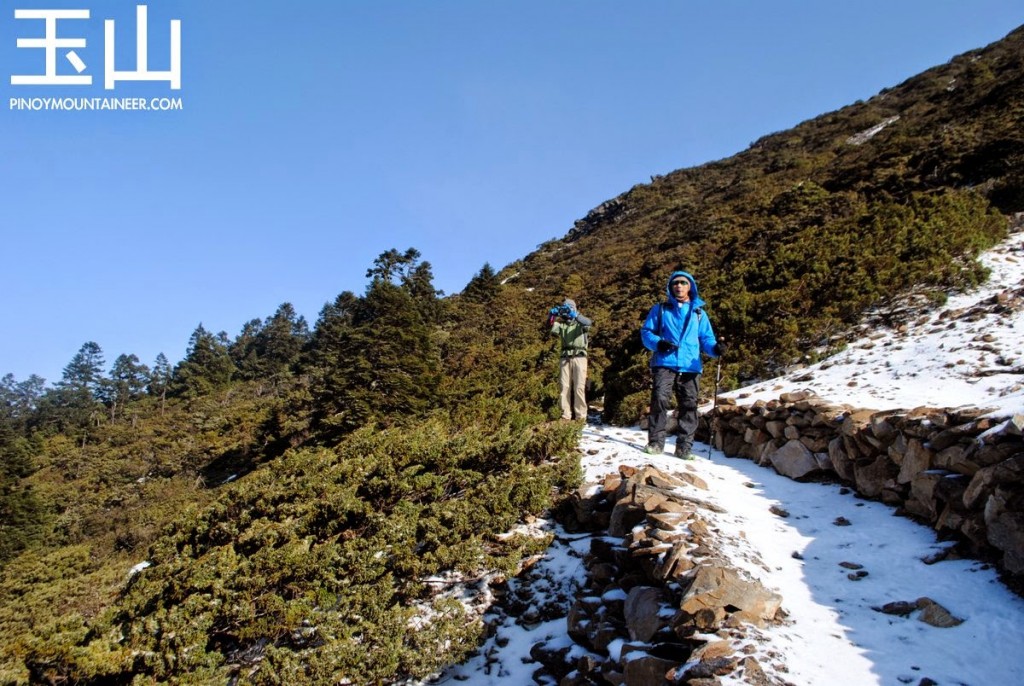 BLUE MOUNTAINS, AUSTRALIA – Continued from Hiking matters #395: At the summit of Jade Mountain, it was magical: Snowcapped peaks illuminated by the glorious morning sun rising above blue skies. As the team leader of the hike, I couldn't ask for more. As I told them, it was probably the best view I've seen after six hiking trips in Taiwan. Unfortunately, we had no time to loiter around the peak; it would still be a long day ahead. Aside from the 11-kilometer descent, we would have to endure the long drive back to Taipei. A more pressing concern, however, is the snow, which could fast melt as the sun rises. Wet snow is of course slippery, and could unsettle some rocks above us.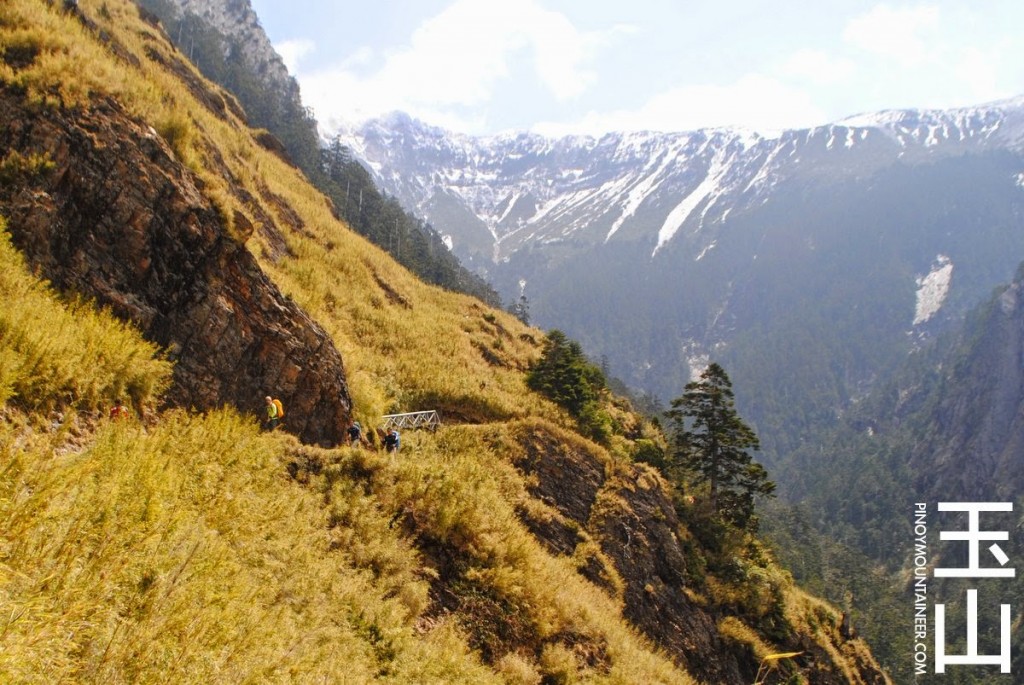 The descent, however, was pleasant, taking us just half the time it took us to ascend. Back at Paiyun Lodge, a second breakfast of noodles was served – coupled with some really tasty milk tea. Tita Rios was fully recovered and was in high spirits, even though she still wasn't able to sleep. We packed our bags and began the descent at 1000H. With the weather considerably better, we took the time to take pictures. Slopes of dwarf bamboo with the snowcapped peaks at the background; misty pine forests; and rock-strewn stretches of mountain slopes emptying into a vast wilderness: these and more comprised the visual feast.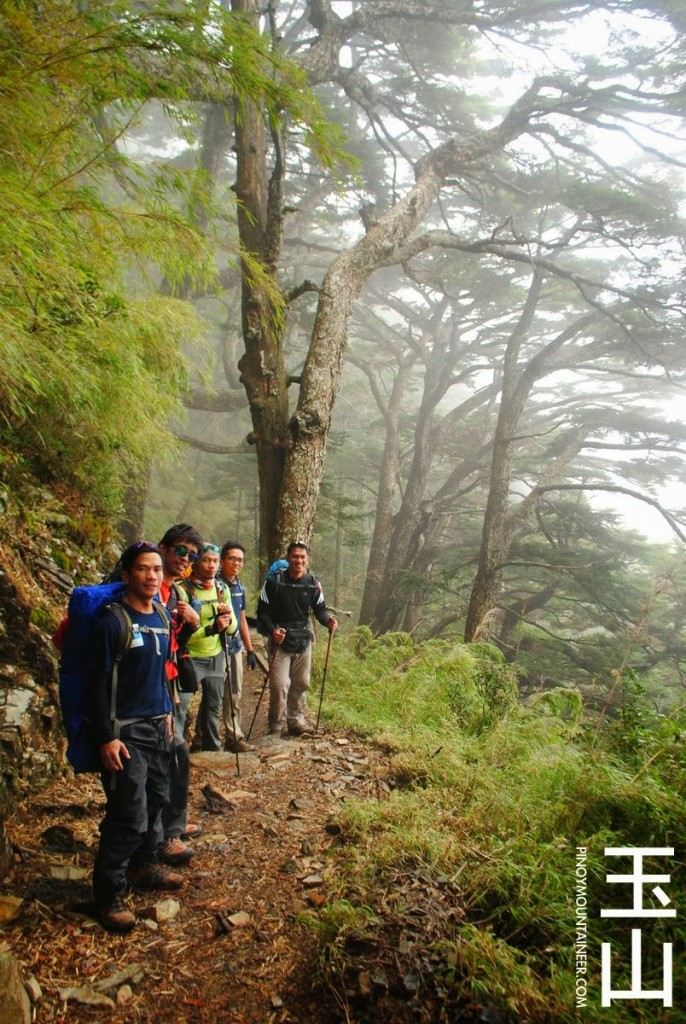 By 1400H we were done with the trek, and our guide took us to a sumptuous sampling of Taiwanese dishes – and unlimited rice. The long ride to Taipei then commenced, but it was no longer a bore since I created a wireless hotspot – and everyone was all too eager to share the good news of our successful ascent.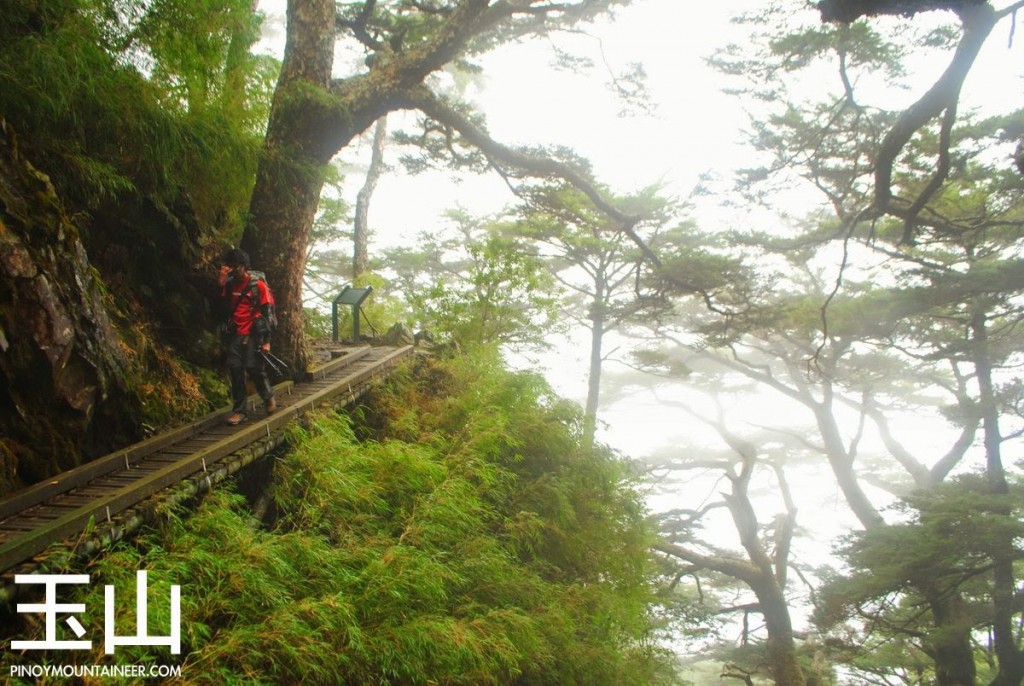 Now I am back in Taipei, and excited about my rituals in this city: Having milk tea at Ximen and visiting the kaiten-zushi place that serves great (and very cheap) sushi, a final look at the outdoor shops, and others. These little things make me realise that it is ultimately every traveler that creates attractions for himself.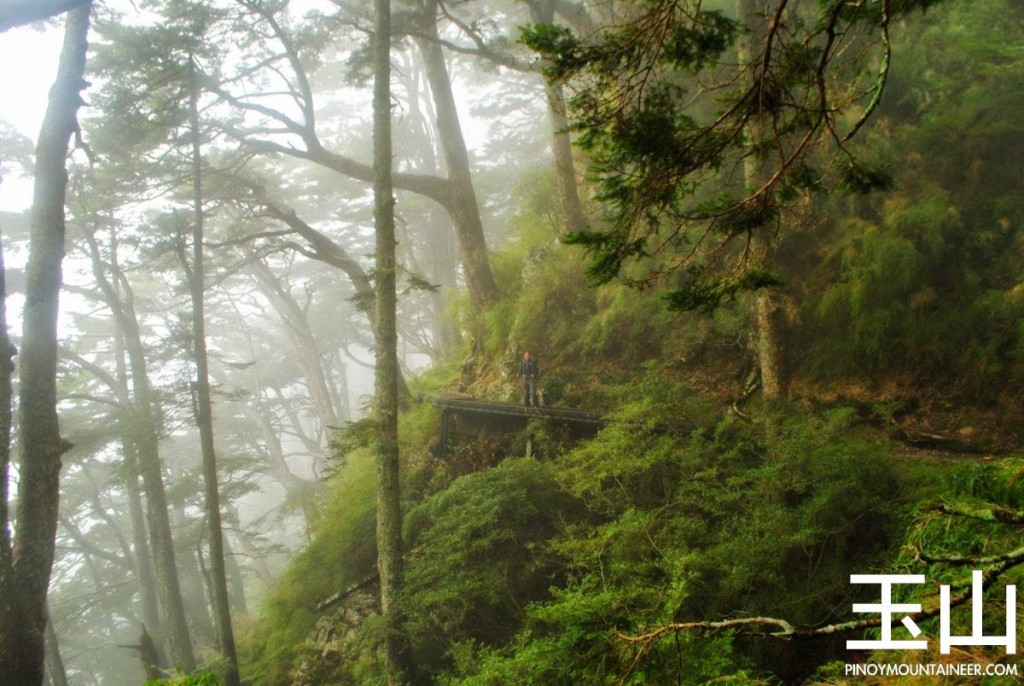 Jade Mountain was such a great hike and we had formed a great team, which is why I feel sad that the trip has come to an end. I'm very thankful to every member of the team for the positive energy. I must also add a complement to the Taiwanese people we've met; they've all been very nice to us. I remember in 2011, during our first trip, a Taiwanese woman even drove us to the trailhead after we mistakenly dropped off the wrong place. The hikers were all very helpful, and showed a genuine concern for our welfare. For all the geopolitical conflicts, at the individual level, all men truly have the potential to be brothers, good neighbours, and friends.


After six hiking trips and over a dozen mountains in Taiwan, I am eager for more. I look forward to hiking Nanhu Mountain, Bei Da Wu, and many others. I hope my Jade Mountain teammates can join me again!