Hiking matters #401: Mt. Rinjani Day 1 – From Sembalun village to Plawangan campsite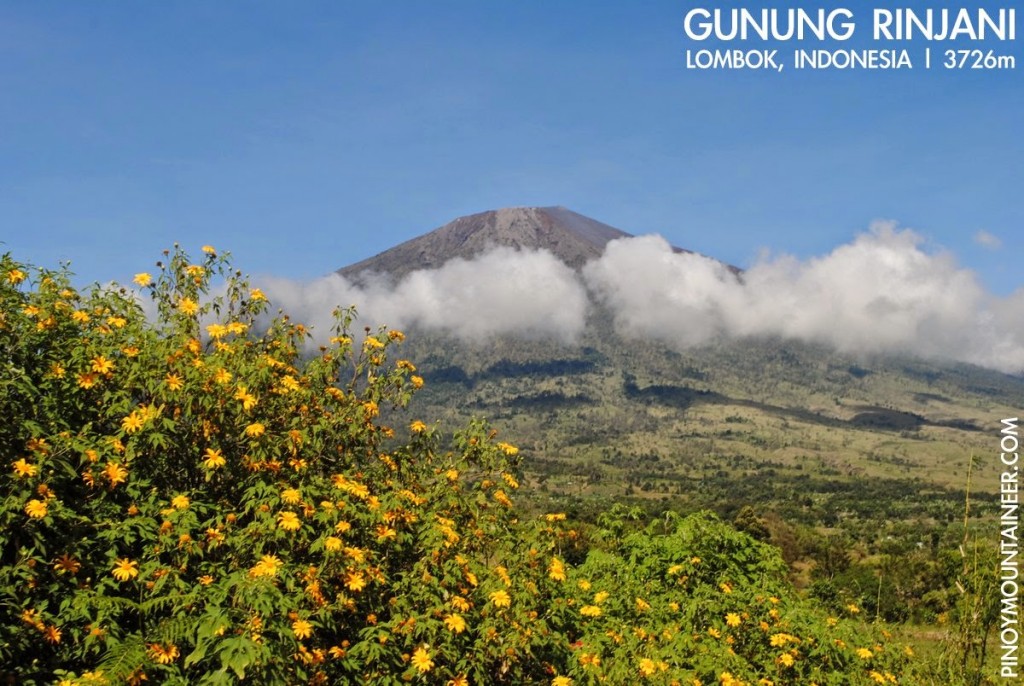 LOMBOK, INDONESIA – The day after we hiked Gunung Batur in Bali (see Hiking matters #400), we took the eastward ferry from Padang Bai to Lombok island, to climb its paramount peak, Gunung Rinjani, at 3726m one of the highest volcanoes in Indonesia. We spent the night before the hike in the beach town of Senggigi, and the following day, we drove three hours to Sembalun village, where the hike would begin.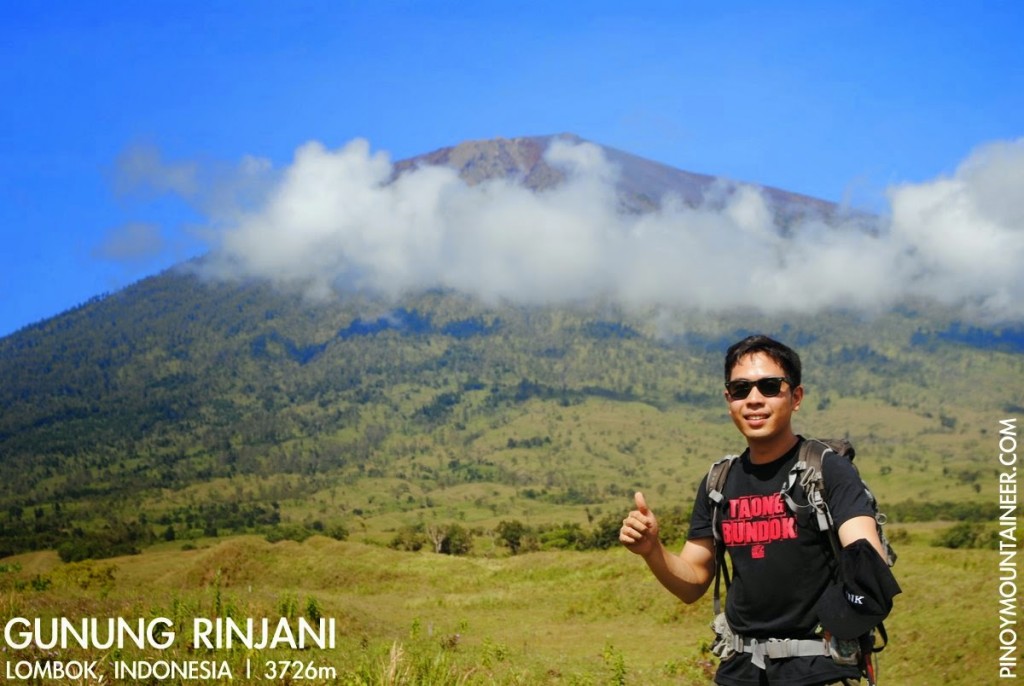 With me from Bali were Niel Dagondon, Foncy Conanan, John Arvin Ramos, Genesis Mendoza, Pip Maalihan, Jacob Sarreal, Mutya Bernardo, Edmund "Elbrus" Padua, Mayan Gutierrez, and Ian Tesaluna; arriving directly to Lombok were Cynthia Sy, Nong Pannaros, Belle Acasio, Dada de Silva, and Gem Cabria. We were accompanied by two guides, Sun and Nur.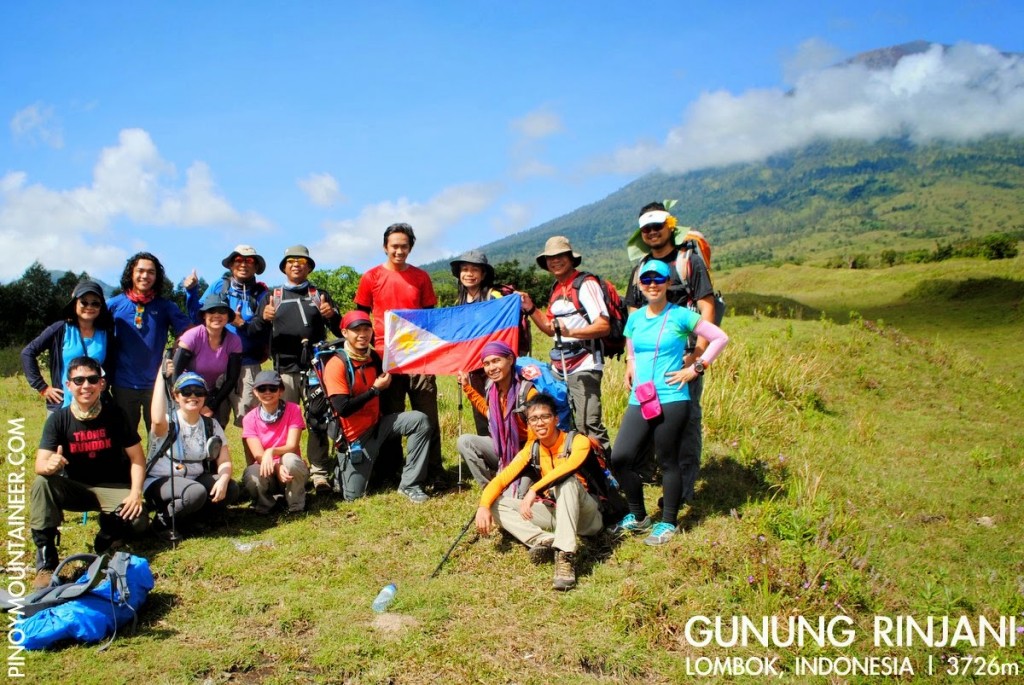 Much of the trail is through savannahs with little tree cover, making for a very hot trek. It is almost reminiscent of the lower reaches of Mt. Kilimanjaro. Cows roam freely, their brass bells reminiscent of a gamelan practice session.
We had lunch in Pos 2 (Outpost 2), where many people have gathered also to have lunch. It was like a market; the influx of trekkers give the trails of Rinjani a mugh higher population density compared to even the most popular Philippine mountains.
Unfortunately, this state of affairs make Rinjani much more polluted than even Mt. Apo – an observation I have also made in my previous hikes in Indonesia. Still, while mindful of this issue I didn't let it ruin my appreciation of Rinjani. If we focus on the trash on the mountain, we lose sight of its beauty.
Past Pos 2, the trail was steeper, though still very manageable. We caught sight of the cemara, a coniferous-looking tree species (Casuarinas); the patches of tree were refreshing after the hot walk in the morning. The coming of the clouds helped a lot, too.
By 1600H we had arrived at the crater rim, though our campsite was still 10-15 minutes away and almost 100 meters higher. At least, we thought, this would give us a headstart for tomorrow's hike.
Before sundown everyone had reached the campsite and we had a splendid dinner, facing the crater and the colours of the sunset. We immediately slept (or tried to, at least) after dinner, excited for the summit assault that begins at 0200H that night. Meanwhile, the summit loomed like a behemoth, flanked by a saddle whose seemingly short length will be belied by the day ahead. Continued in Hiking matters #402.
BALI AND LOMBOK, INDONESIA: THREE VOLCANOES
Hiking matters #400: Gunung Batur, Bali
Hiking matters #401: Gunung Rinjani, Lombok Day 1
Hiking matters #402: Gunung Rinjani Lombok Day 2
Hiking matters #403: Gunung Agung, Bali