PinoyMountaineer Expedition for Holy Week 2015: Mt. Fansipan (3143m), the highest mountain in Vietnam! — FULLY BOOKED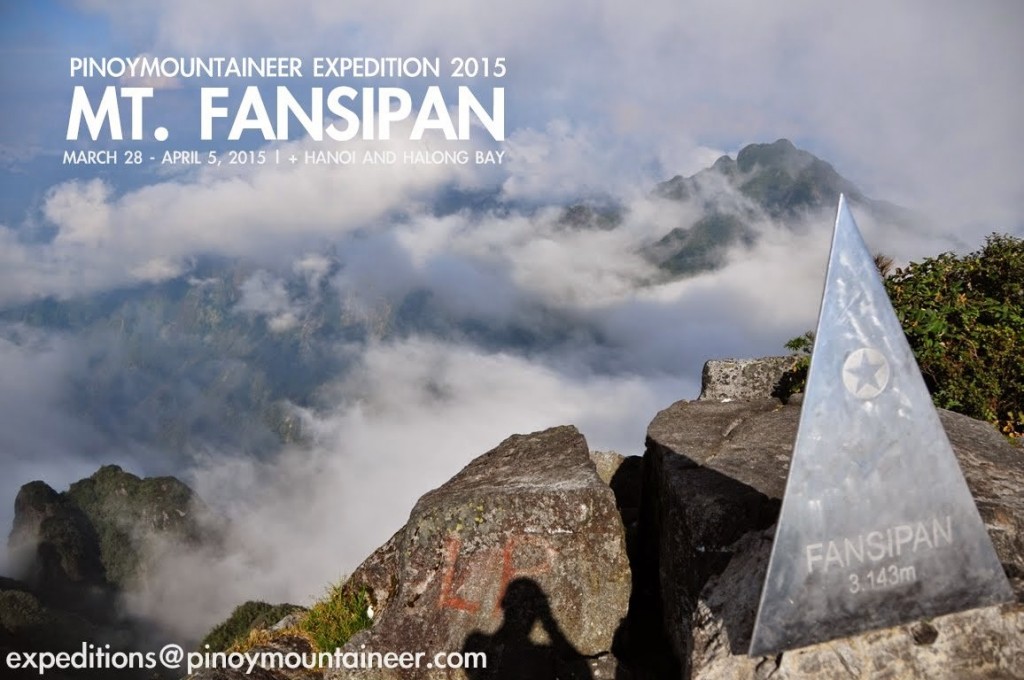 Note: As of December 1, 2014 the Mt. Fansipan trip is fully booked and I can no longer accommodate participants. However, the Mt. Kerinci trip for May 2015 is still open.
From March 28 to April 5, I will be holding on a trip to Mt. Fansipan (3143m), the highest mountain in Indochina! The Mt. Fansipan trip is part of a more relaxing week-long travel to Northern Vietnam, which would also include side trips to Hanoi and Ha Long Bay, a UNESCO World Heritage Site. At 3101m, Mt. Fansipan is the highest mountain not only in Vietnam, but also in the entire Indochina.
I am designing the itinerary to include a multi-day trip up Mt. Fansipan as well as a multi-day excursion to the World Heritage Ha Long Bay that would possibly include a hike/climb in the Cat Ba National Park, with a relaxing interlude in Hanoi in the middle.
GENERAL ITINERARY
Day 1 (March 28)
Arrival in Hanoi
Day 2-4 (March 29-April 1)
First trip: Mt. Fansipan
Day 5-7 (April 2-4)
Second trip: Ha Long Bay and Cat Ba Island OR another mountain
Day 7-9 (April 4-6)
Hanoi and back to Manila
HOW TO JOIN THE EXPEDITION
For inquiries, contact Daniel at expeditions@pinoymountaineer.com. Please send the following information:
Name:
Age:
Hiking experience:
Occupation:
Address:
Contact number: