Hiking matters #433: Mt. Candalaga, Compostela Valley Day 2: Up the summit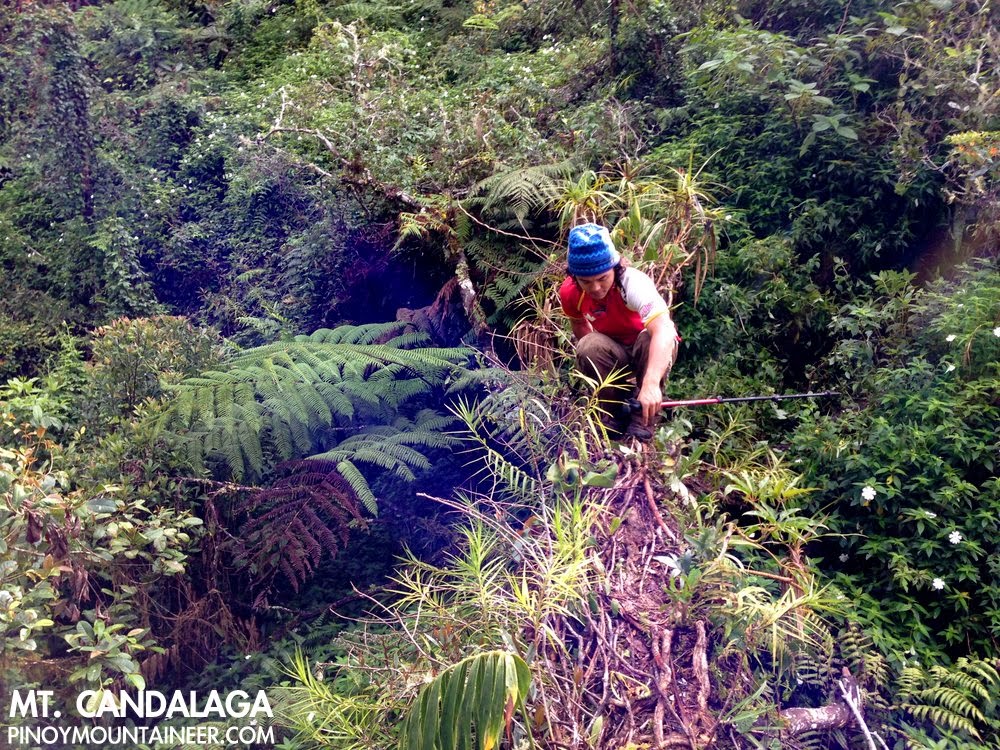 Walking through fallen tree trunks en route to the summit of Mt. Candalaga
Continued from Hiking matters #432: From Camp 2, we woke up early, hoping to reach the summit in time for an early morning clearing. It was estimated to be a 2-3 hour hike, but given the fact that the mountain hasn't been climbed in over two years, we took that estimate cautiously, hoping that there weren't fallen trees obstructing the trail.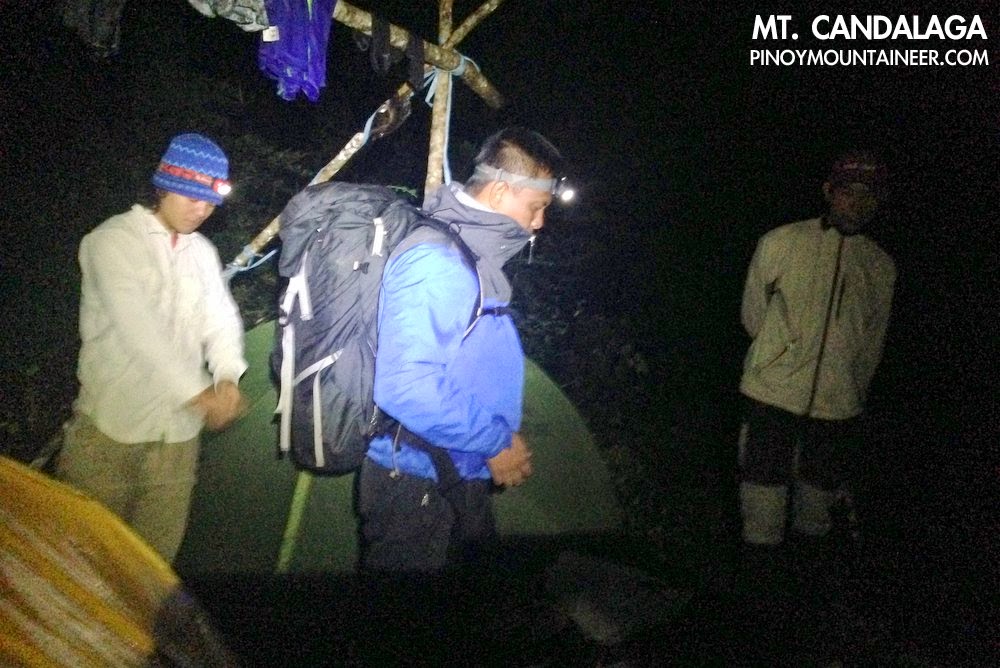 Starting early for the summit
Our fears were realised, with some landslides and eroded sections, some of which render the trail practically impassable, save for tree trunks that act as 'bridges'! Fortunately, the trunks were still large enough to be comfortably crossed by all of us – but I have to admit that it did raise my heart beat a bit!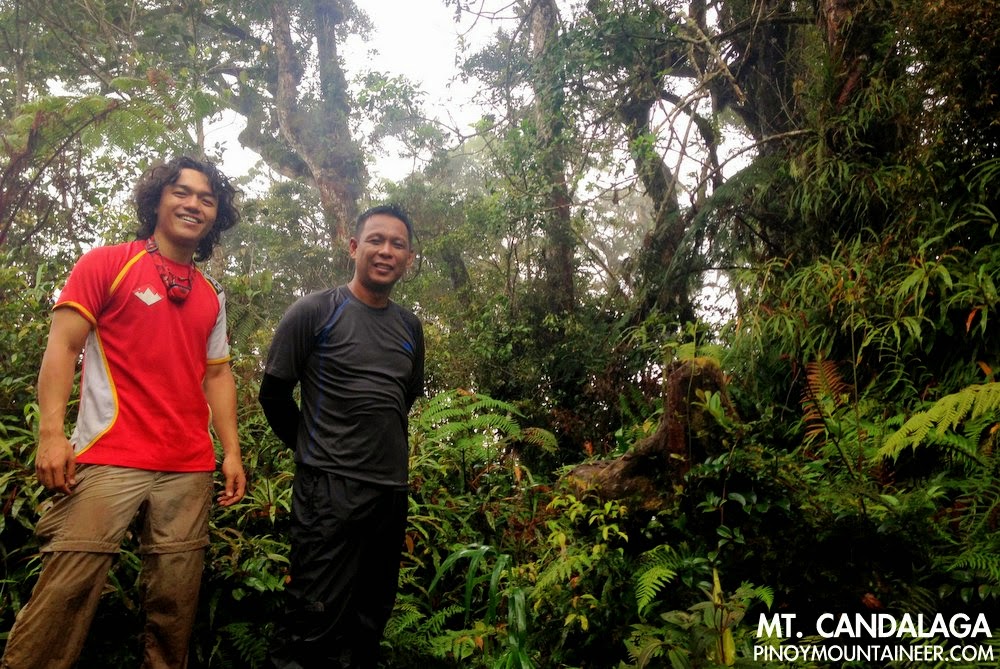 At the summit of Mt. Candalaga (around 1761 MASL)
We reached the summit at 0615H, after 1.5 hours of trekking. The summit was surrounded by a nice mossy forest. There used to be a stone that served as a landmark but it has been completely buried by fallen trees! We hung around for a while, hoping that the clouds would clear, and when it didn't we decided to head back.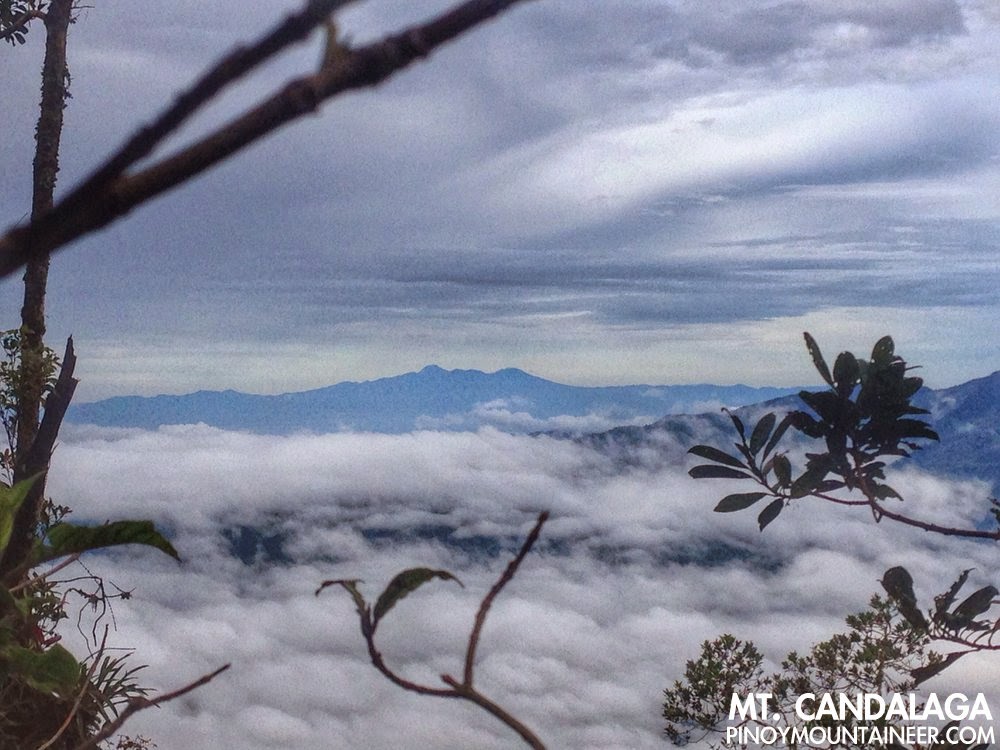 Majestic Mt. Apo as viewed from Mt. Candalaga
On the way back, however, we were treated to a view of Mt. Apo, across the Davao Gulf! I immediately recognised the massif on the right as well as Mt. Talomo on the left – truly the grandfather of Philippine mountains. For the first time, I am seeing its eastern face – and has a fan of how the mountains stand in relation to each other, I was thrilled.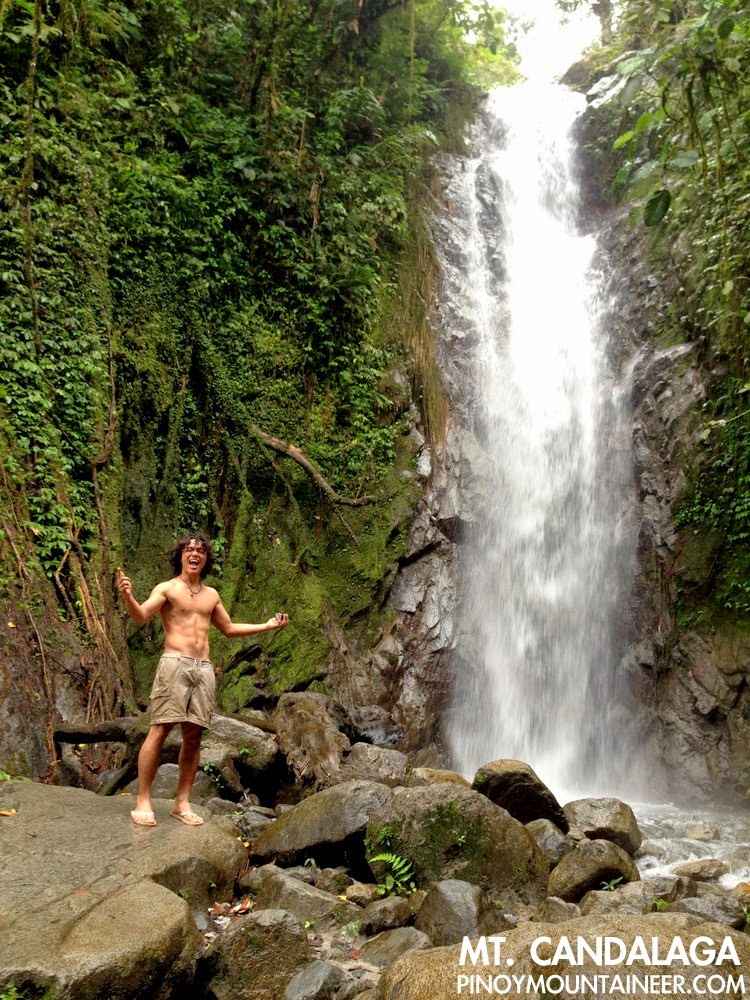 Tagbibinta Falls: the reward at the end of the trail
By 1130H we were back at the trailhead, and Tagbibinta Falls awaited us as our postclimb reward. On the same time, we made our way back to Mati, where we prepared for our next climb. Thank you to the Maragusan Tourism Office for accommodating us! And to Sir Ian for driving us all the way to Compostela Valley. With White Peak still closed at the moment, there's still at least one more reason for me to go back in this beautiful place.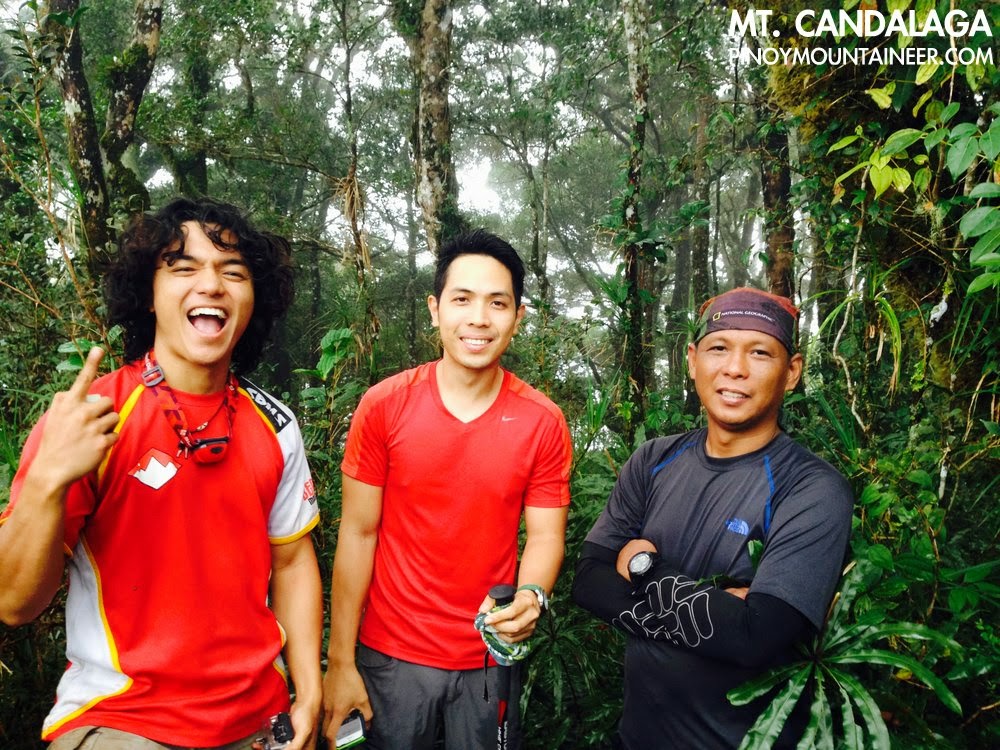 At the summit of Mt. Candalaga with Coby Sarreal (L) and Ian Tesaluna (R)
PINOYMOUNTAINEER IN MINDANAO 2014
Hiking matters #432: Mt. Candalaga, Day 1: To the campsite
Hiking matters #433: Mt. Candalaga, Day 2: To the summit and back
Hiking matters #434: Mt. Mayo in Tarragona, Davao Oriental
Hiking matters #435: Mt. Apo via Kapatagan dayhike