Hiking matters #434: Mt. Mayo, a major forest climb in Tarragona, Davao Oriental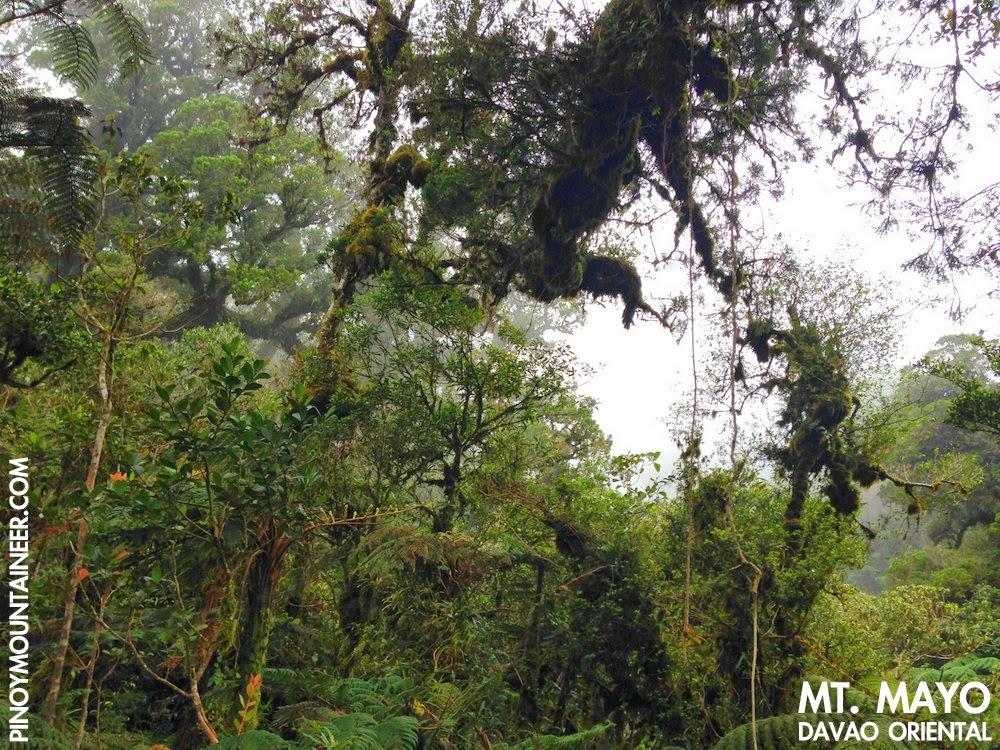 When one thinks of hiking in Mindanao, Mt. Apo and the now-famous mountains in Bukidnon come to mind. But I have always been attracted with the idea of pursuing lesser-known destinations, which provide me the opportunity to learn more about our country by allowing me visit other places. And of course, there is always the curiosity in what lays within those distant peaks.
The Davao Oriental – Compostela Valley area has always been on my mind, and truth be told we have attempted to visit several times, only to be thwarted by landslides, impassable rivers, and mountain closures. For instance, in 2011 we were already in Davao City preparing for a White Peak hike when we were told by the tourism officer than the rains have all but shut down the roads, and we instead headed to Mt. Matutum – on the other side of Davao.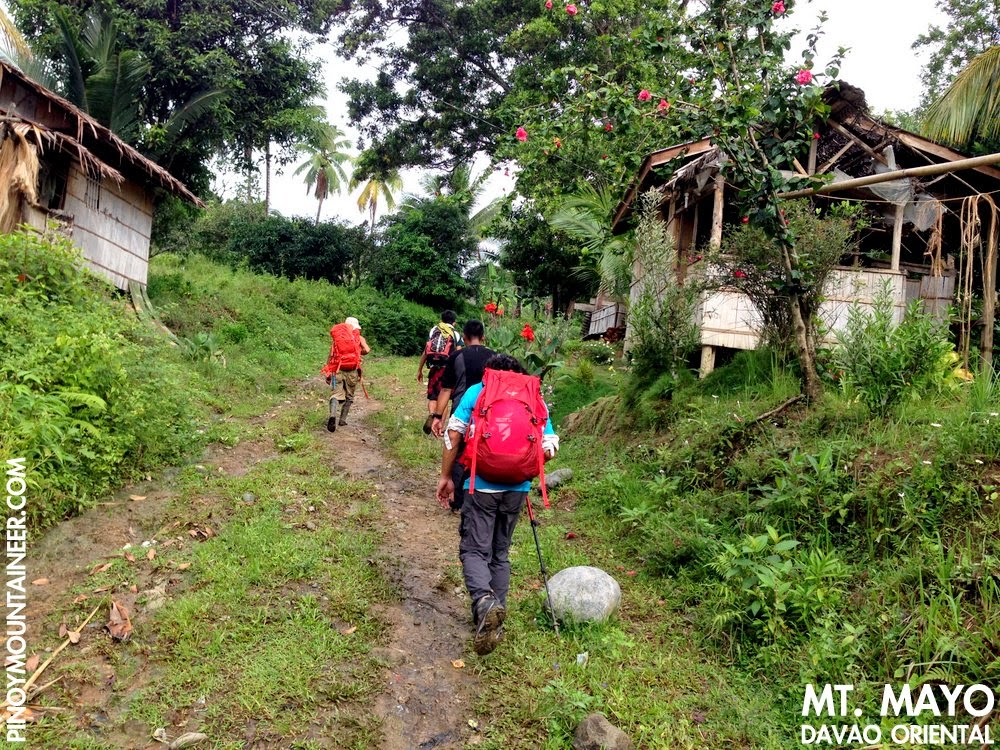 High in the pantheon of southeastern Mindanao are Mt. Candalaga, White Peak, and the newly-minted World Heritage Site, Mt. Hamiguitan. But there's more to this trilogy in the region. Mt. Mayo, for instance, has long been famous among local hikers, taller than Mt. Hamiguitan and home to a nice mossy forest. Fresh from our successful Mt. Candalaga hike, we decided to do it – but still hoping to maximise the trip further, we decided to attempt a dayhike. We were guided and accompanied by local explorer Alex Paguyan,
The habal-habal ride from Mati was arduous – and oftentimes downright scary. Ian said it best when he quipped that his soul must have fallen off the motorbike in the rugged, often precarious ascent! It was already 0830H when we finally managed to start trekking from the village (7.04864 N, 126.28274 E, 395 MASL) – way behind schedule in what would turn out to be a long day ahead.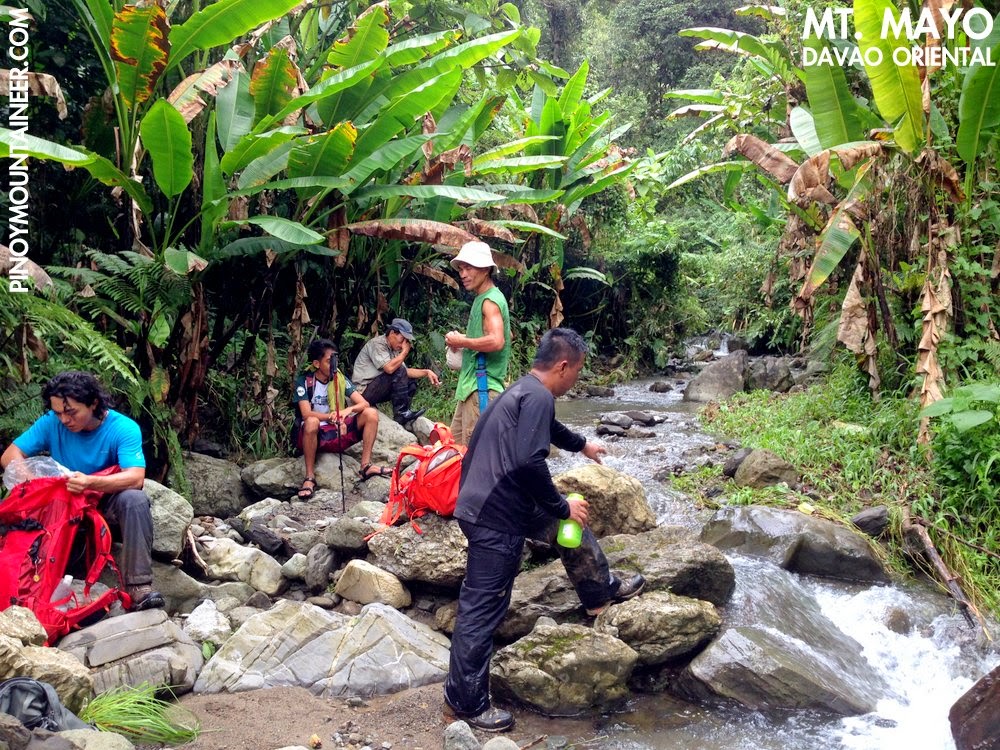 With its overgrown rough roads that gradually wind into even-more-overgrown forested trails, Mt. Mayo reminded us of Mt. Labo, which we also did as a (very long) dayhike a year ago. Abaca workers and hunters passed through the trails, giving us a slice of life in a mountain that has been inhabited by the local Mansaka tribe for centuries. The trail tot he summit, however, is barely trodden, and we were told that we were only the third party to visit in as many years.
As we went higher, the trails became denser, with the forest maintaining cover throughout. Fortunately and crucially, we reached the campsite (7.0930 N, 126.30658 E, 1372 MASL) by 1130H – which suggested that it might be doable to reach the summit before our cut-off time of 1400H.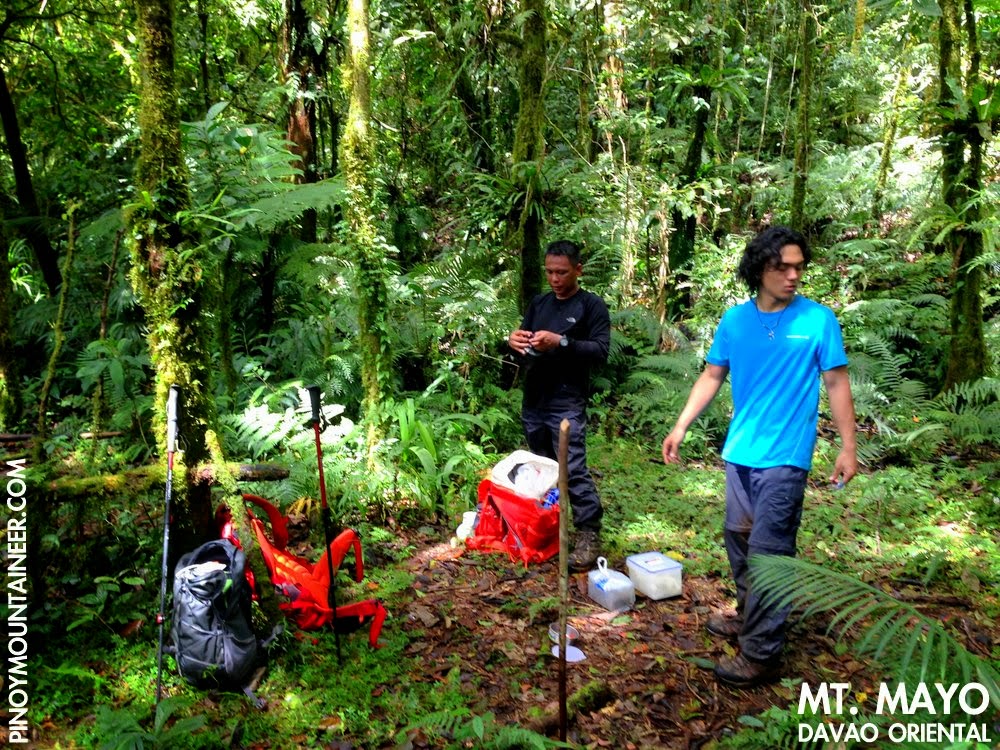 Past the campsite, however, en route to the ridge that ultimately connects to the summit, the trails have all but disappeared. We had to descend through three creeks, with the trail fragile and badly eroded, necessitating the application of climbing skills. I began to wonder if we would reach the summit at all!
Fortunately, the trails cleared a bit once we were up the ridge. The forest has turned mossy – not as mossy as the primeval jungle of Kalatungan or Dulang-Dulang – but still lush and charming. By 1401H, or just one minute past our scheduled time, we reached the summit (7.0885 N, 126.31719 E, 1761 MASL) It was already raining at the time and we just rushed some photos and after a few minutes began our descent.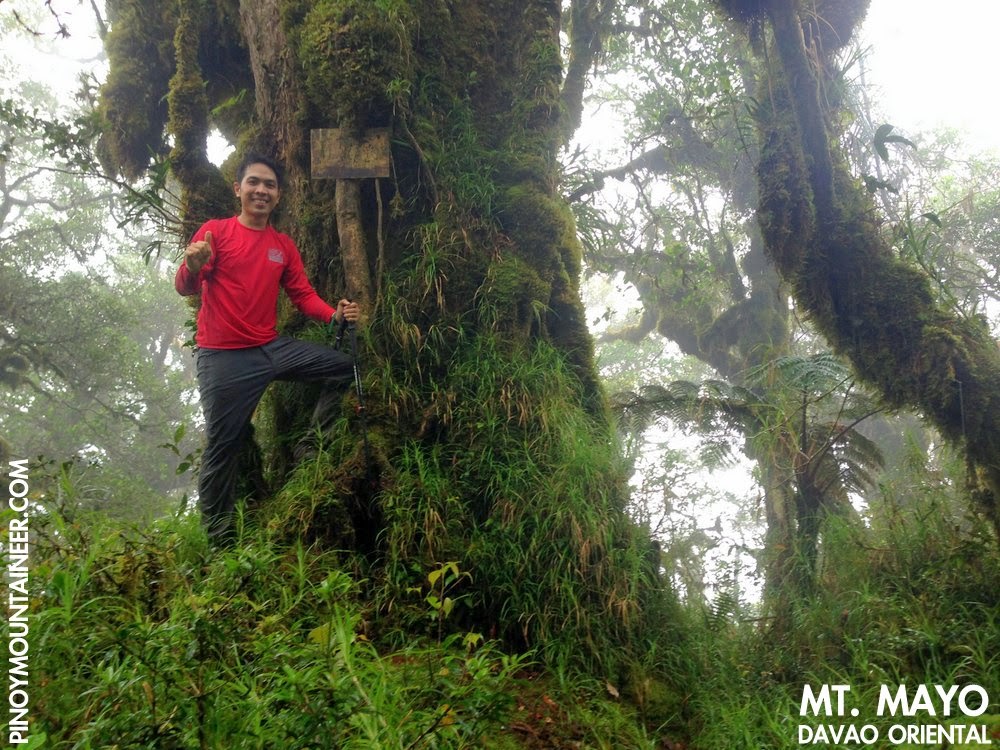 With the adrenaline gone, the descent seemed even longer than the ascent and the thick rainclouds plummeted us into darkness as early as 1500H. The rains seemed to have animated the limatik, which came upon my feet with a vengeance. The limatiks (or, in Cebuano, alimatok) in Halcon are still more aggressive, but the ones in Mayo are close enough. Mud, leeches, thorns, rain, darkness: these are not nice things, but they are the stuff that jungle adventures are made of. As 18-time Halcon climber Cynthia Sy later told me: "You cannot imagine how many nights I have spent without sleep, walking in the mud and the rain."
Finally, by 1900H we found ourselves being warmly welcomed in this house of our Mansaka guide. We didn't want to risk riding a habal-habal at night – and under such muddy conditions – so we gladly accepted the invitation to spend the night there.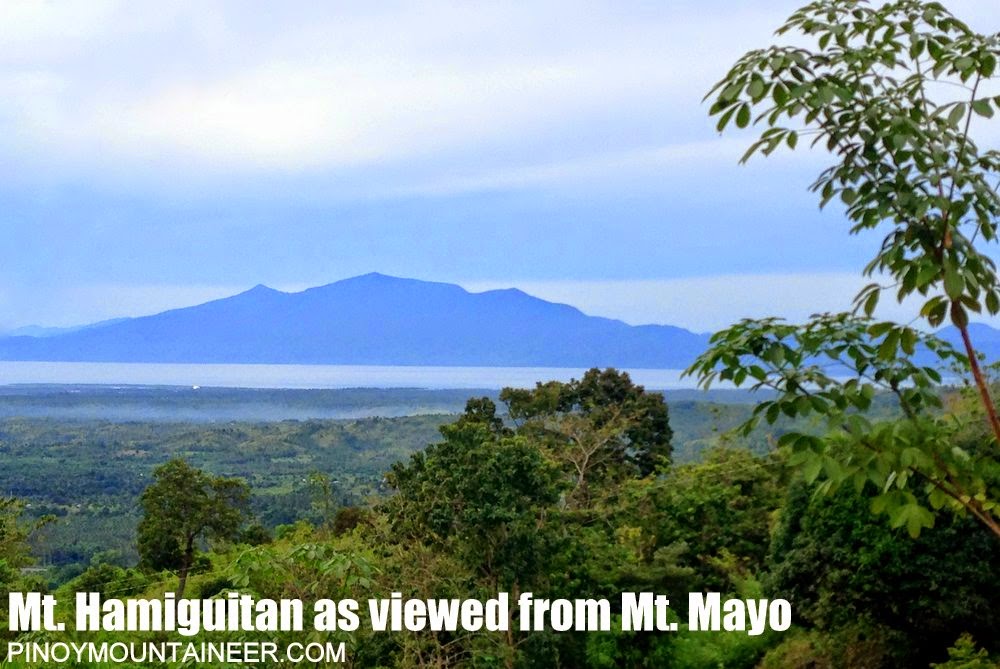 The limatik wounds would linger for a while, but I was thankful that we managed to climb Mt. Mayo, truly a major climb, and a worthy challenge in Davao Oriental. En route to Mati the next day, I had a habal-habal injury which forced us to return to Davao. Fortunately, my condition improved and we still managed to climb Mt. Apo. Sadly, we couldn't explore the still-inaccessible Mt. Kampalili and the more manageable Mt. Puting Bato but that would be for another time. Thank you Alex for guiding us – and a big thanks too to our Mansaka guides for finding our way through the dense jungle, and for the hospitality. The native chicken cooked in bamboo was unforgettable!
PINOYMOUNTAINEER IN MINDANAO 2014
Hiking matters #432: Mt. Candalaga, Day 1: To the campsite
Hiking matters #433: Mt. Candalaga, Day 2: To the summit and back
Hiking matters #434: Mt. Mayo in Tarragona, Davao Oriental
Hiking matters #435: Mt. Apo via Kapatagan dayhike