Hiking matters #435: Mt. Apo dayhike via Kapatagan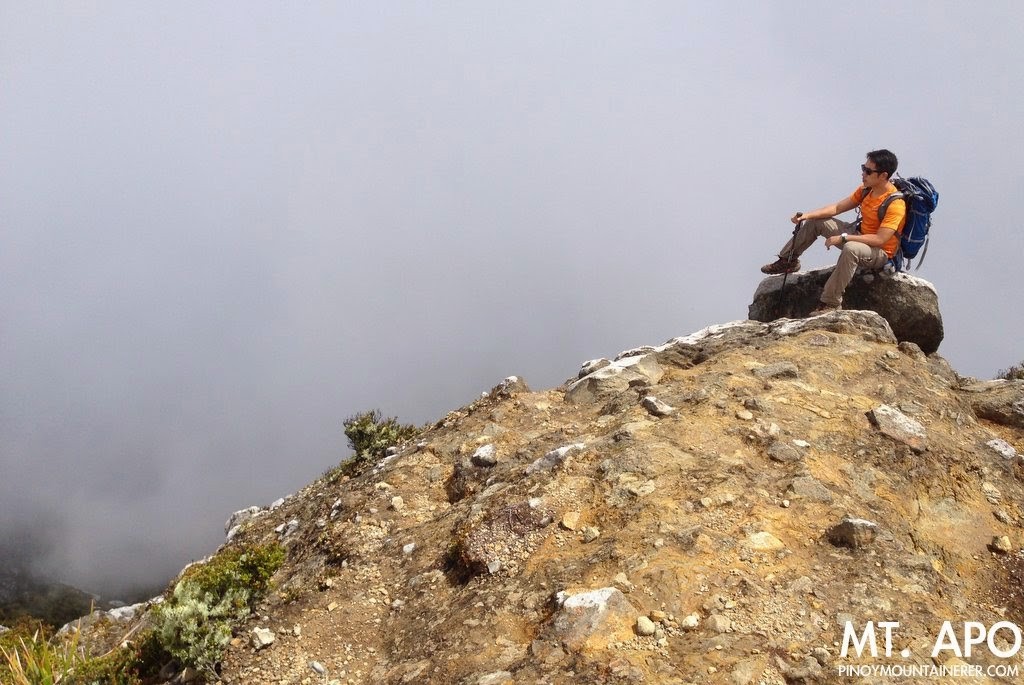 After climbing two major mountains in southeastern Mindanao: Mt. Candalaga in Compostela Valley (see Hiking matters #432-433)and Mt. Mayo in Davao Oriental (Hiking matters #434), I had planned to just relax in Davao City, but when Davao-based mountaineer Ian Tesaluna suggested that we do a Mt. Apo via Kapatagan dayhike, we couldn't say no, and before I knew it, I found myself beholding the country's highest mountain from Brgy. Kapatagan, Digos, Davao del Sur.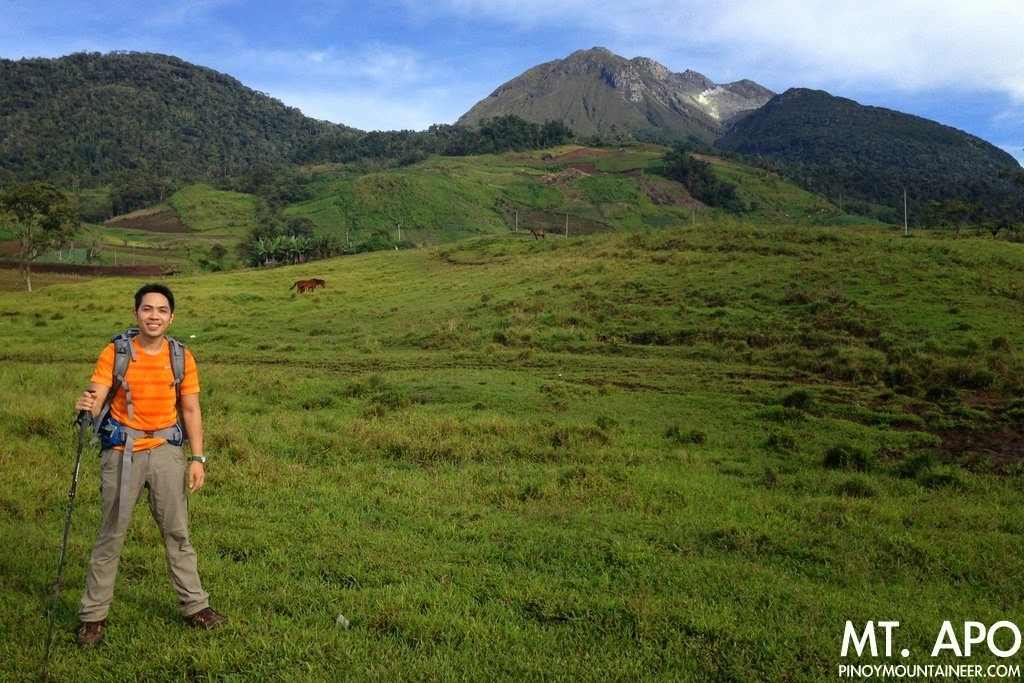 Given the mountain's popularity and its place as the country's highest, it's understandable that some might be surprised that Mt. Apo is actually dayhikable. I am sure, however, that many others have done a dayhike before. Our host Ian has done it just a months ago, and so did Iron Lady Jo Steven. Certainly, Koi Grey can do it in a few hours if he wants to. A Mt. Apo dayhike isn't really as much of a big deal as a Guiting-Guiting dayhike (see
Hiking matters #388
) or a Lumot-Sumagaya Traverse dayhike (
Hiking matters #268
). Still, after two major hikes, an Apo dayhike would be a worthy challenge for us.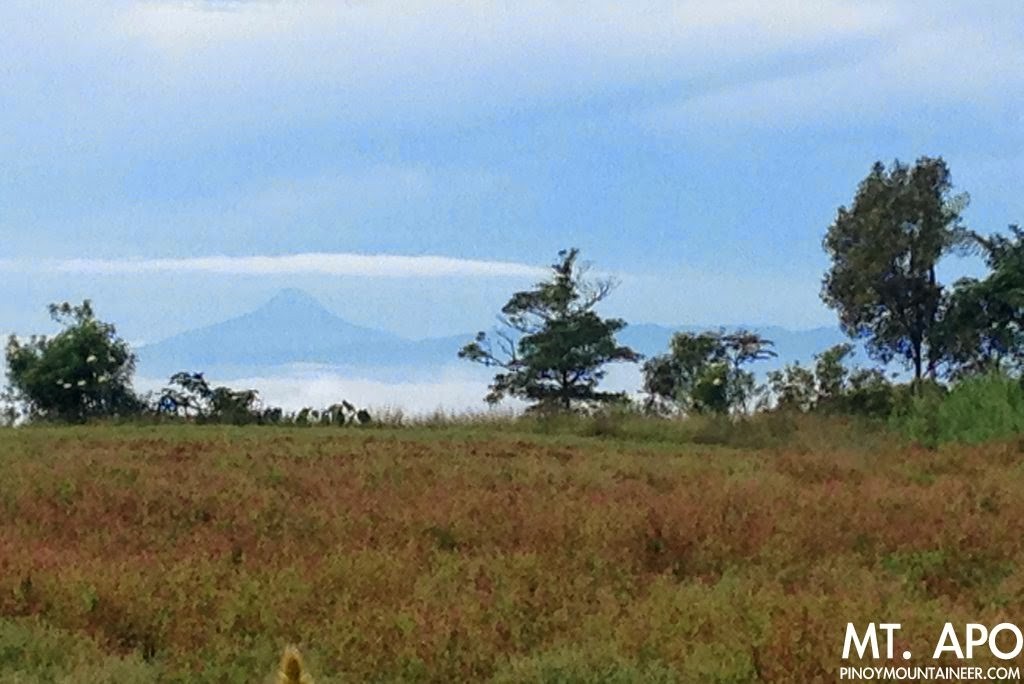 We left Davao early, and after waiting for quite some time for a habal-habal in Kapatagan Central (P100 per person), we started the hike at 0710H from the farthest point that habal-habal can reach at Sitio Mainit . The roads were in disrepair and we still had to hike a good kilometre or two to reach Sitio Paradise, the last village before entering the forest. Before entering the forest we were treated to a glimpse of Mt. Matutum in South Cotabato, another nice (day)hike (see
Hiking matters #135
)!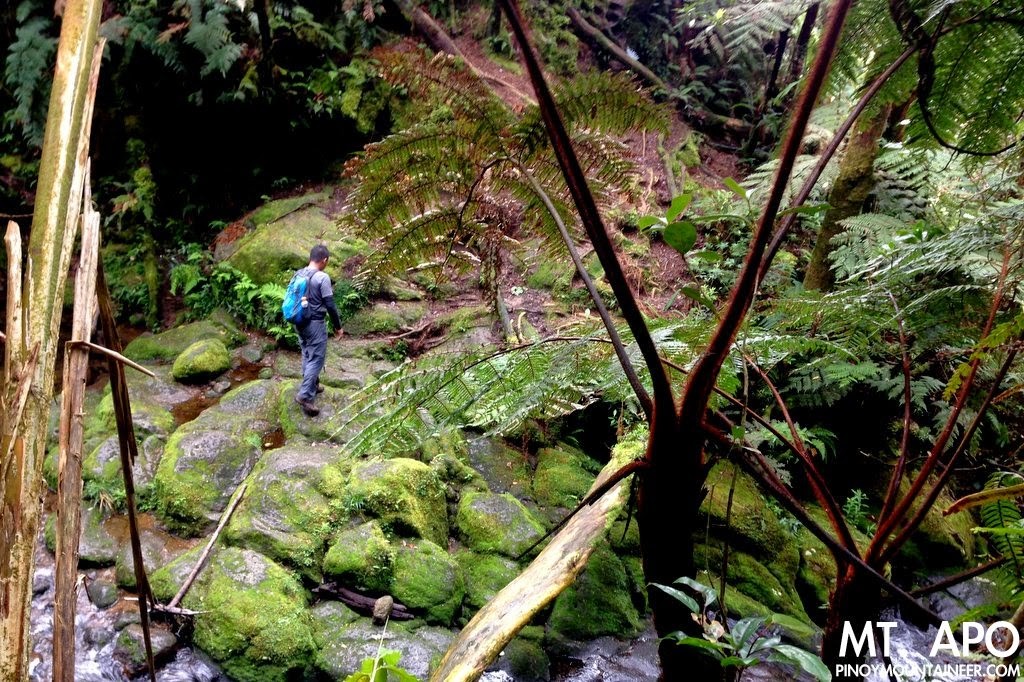 The forest was very beautiful, mossy, and soothing to the senses. Lots of birds made me regret that I didn't bring my bins. Coming from the overgrown, hyperdense, rarely-climbed trails of Candalaga and Mayo, the very established Kapatagan Trail seemed like a walk in a park – and a big reprieve to our arms and legs.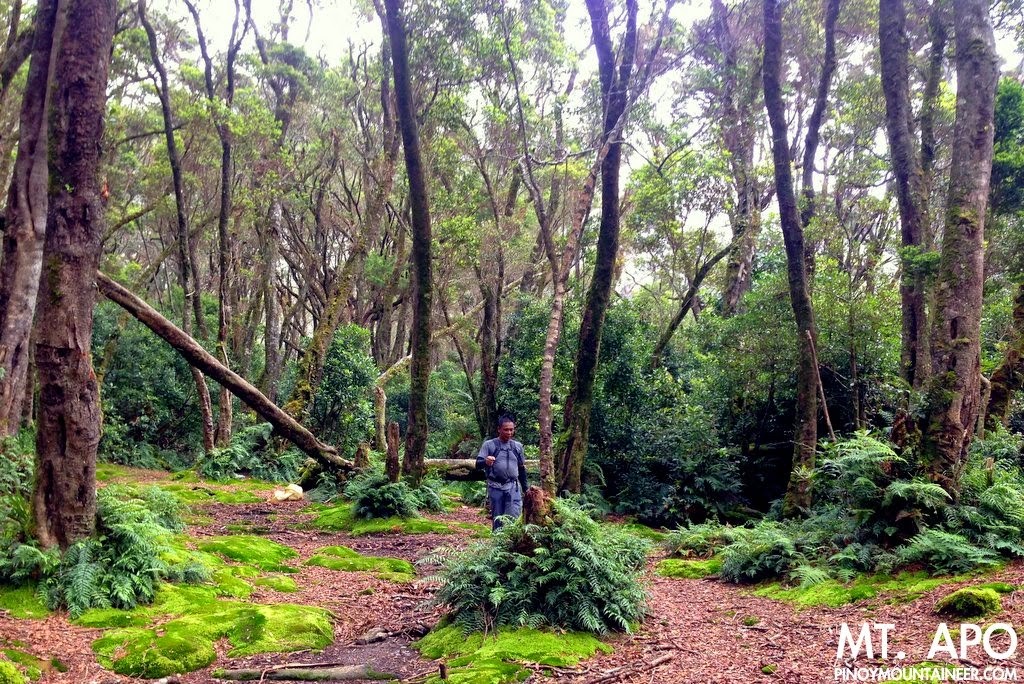 I had actually expected that it would take 4 hours to reach Godi-Godi campsite, at the earliest, but to our surprise, we were already there before 1000H! This campsite is bashed for being one of the dirtiest campsites in Mindanao but the garbage situation has greatly improved, enabling us to appreciate its beauty more (If you focus on the mountain's trash, you will lose sight of its beauty).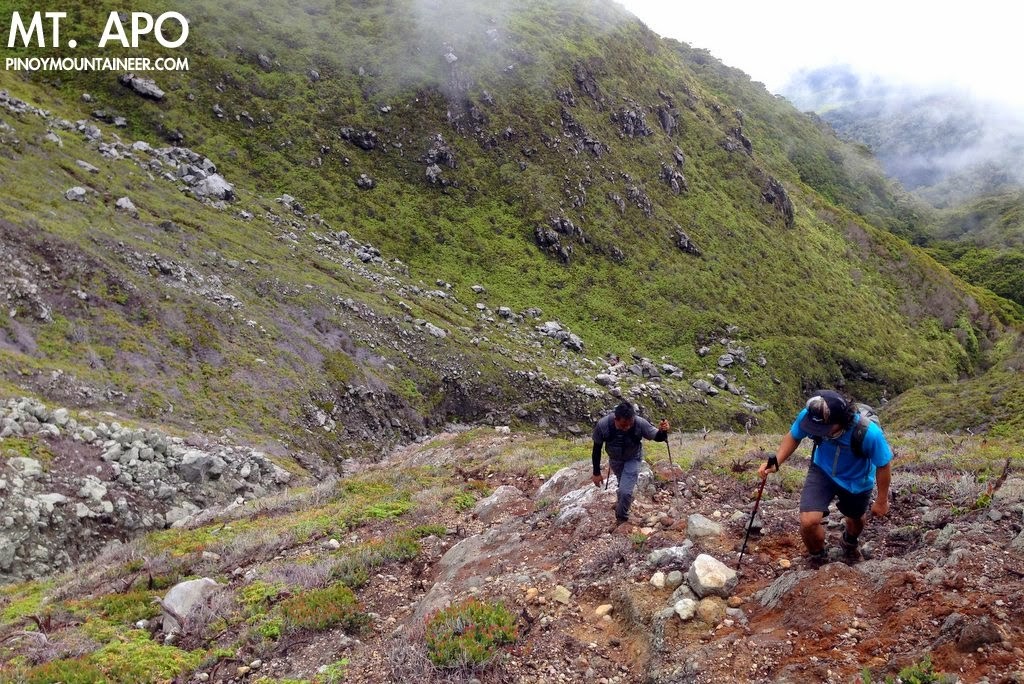 After a two-minute break in Godi-Godi, we resumed the hike, entering the Boulders, taking the western route, left of the sulphuric vents, to avoid the sulphuric steam that in my observation seem to have grown bigger and more menacing.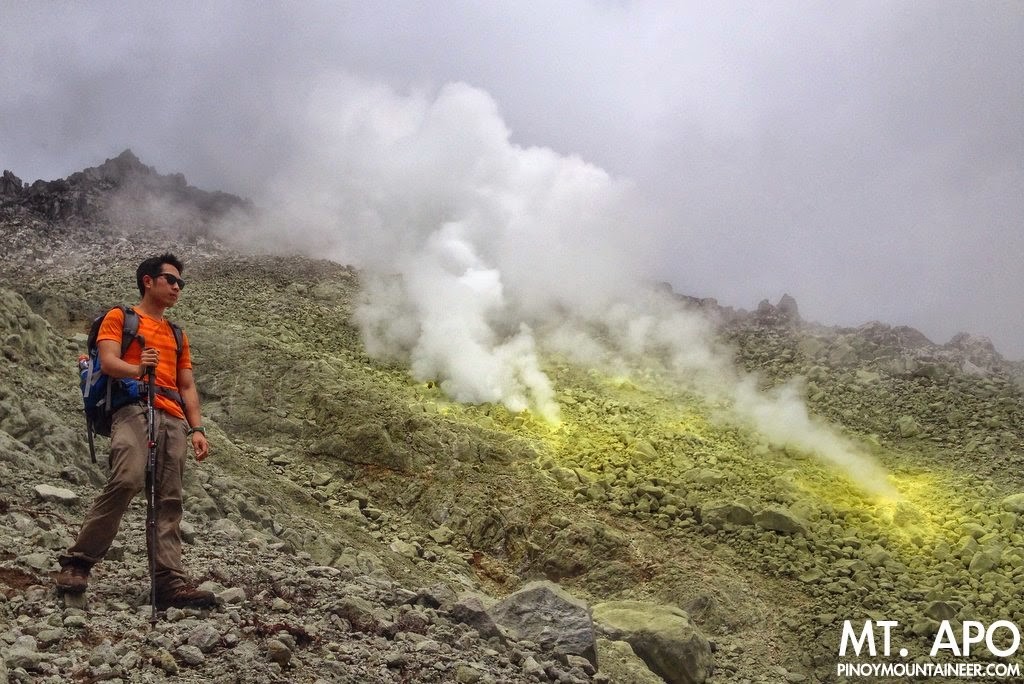 This route, though much steeper, offers a direct access to the summit, and by 1150H, after 4 hours and 40 minutes of hiking and scrambling, we found ourselves standing at the highest point in the Philippines, 2956 MASL.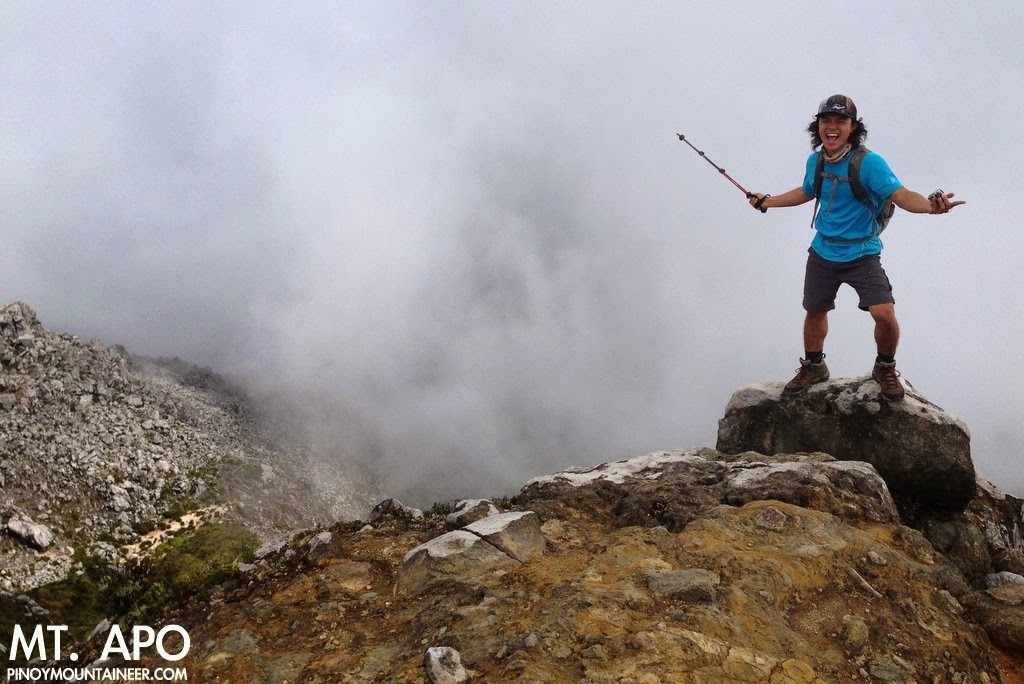 It was great to be there for the fourth time! My last Apo hike was a Talomo-Apo traverse – almost exactly two years ago! (Actually I realised that all my Apo summits are during the first week of November. Someday I should try climbing it on another month!)
On the descent we took the eastern route down the Boulders, but the sulphuric steam forced us to take a detour further east, delaying us a bit. After a quick bite at Godi-Godi campsite, we scrambled down the forest trail. By this time, my legs began to feel the toll of the three major hikes we've done and it seemed more challenging that it looked during the ascent, especially since from Godi-Godi onwards it was raining.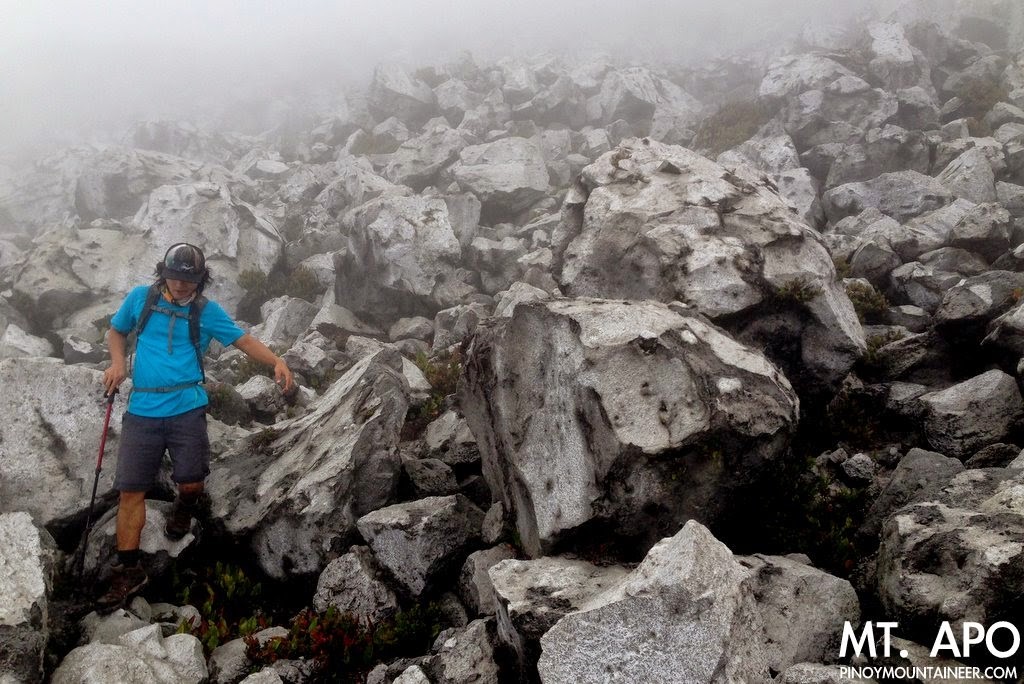 By 1620H we were in Sitio Paradise, and by 2000H, after waiting for a return habal-habal ride to Kapatagan and driving back to Davao, we were having a well-deserved barbecue chicken dinner in the city. Thank you Sir Ian Tesaluna for organising this hike for us! And since this is the concluding hike of my latest Mindanao adventure, I'd like to thank everyone who helped us in all our hikes and adventures in between! Hangtud sa sunod na tuig!