Hiking matters #320: Ugo-Pulag Traverse Day 1 – Mt. Ugo Traverse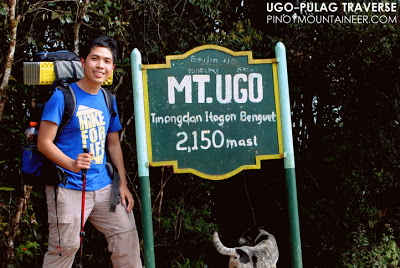 In my past blog entries, I spoke of the 'Great Cordillera Traverses': Pulag, Ugo, Napulauan, Amuyao, and eventually I added the Tirad Pass Traverse on the list. Now, I am convinced that there aren't four or five great traverses in the Cordilleras. There is only one: a 'Grand Cordillera Trail' that passes through all of those mountains, and many more.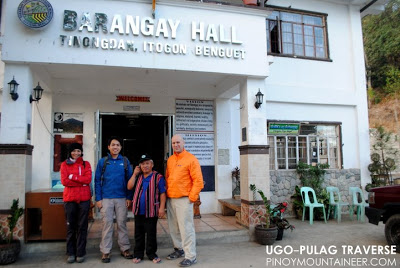 With this conviction, I set out to do a part of this envisioned trail by doing a
Mt. Ugo Traverse to Mt. Pulag
on January 19-22, 2013. The route I had in mind would be a traverse of Mt. Ugo from Itogon to Kayapa as a first section, then the villages from Ugo to Pulag as the second section, and finally, a hike up Mt. Pulag as the third section. These sections, I hoped, would also form the nucleus of the GCT. Joining me were Chris, my American friend, and Mich, who had also joined me in Mt. Bulusan, among others. We were accompanied by my longtime guide in Mt. Ugo, Alex Basilang.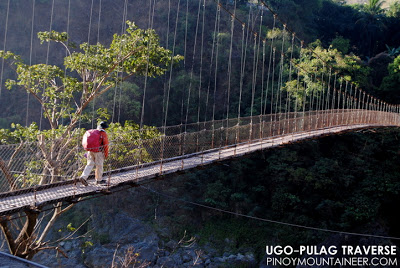 Upon arrival in Baguio City, we chartered an FX that took us to Brgy. Tinongdan, Itogon and then, after registration, down the valley to Itogon River where we started the trek at 0750H. This was still familiar territory to me, since I have traversed Ugo thrice (2008, 2011, 2012). The difference though was that I was doing it from Itogon to Kayapa for the first time. Moreover, having four days' worth of supplies in your bag, compared to just two, makes it more challenging.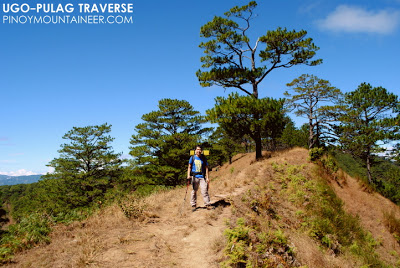 Even so, we made good time, reaching Lusod village after 110 minutes of trekking, and the Old Sawmill area by 1146H, or around 4 hours. Ah, the pine trees and wide trails of Ugo! For you, I will always come back. It was not very relaxing, though; we began to feel the trail gradient as we approached the Mt. Ugo summit. Cold, passing clouds alternated with the heat of the midday sun, making the weather unfavorable. Fortunately, by 1430H, we managed to reach the summit of Mt. Ugo – a milestone in what still was a very long trek ahead.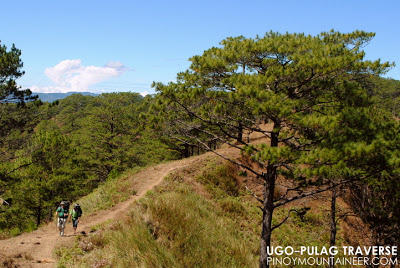 From Mt. Ugo summit, we still couldn't relax as it was still a long way to Indupit village, via Domolpos. The weather became grim; the chill of the clouds became more pronounced, and we rushed through the foot trails from Domolpos to Indupit in the hopes of arriving before nightfall. However, the trail was way too long and it was already 1845H when we finally reached Indupit, where we stayed for the night. By the time we had let go of our packs, we had trekked a total of at least 25 kilometers. And we braced for greater lengths to cover in the coming days.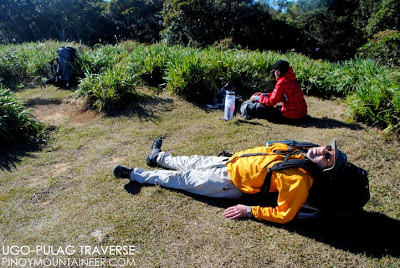 MT. UGO TRAVERSE TO MT. PULAG
Hiking matters #320: Mt. Ugo Traverse
Hiking matters #321: Indupit – Cabayo
Hiking matters #322: Cabayo – Babadak
Hiking matters #323: Mt. Pulag