Pinoy Mountaineer Climbs with Kids in Manabu Peak!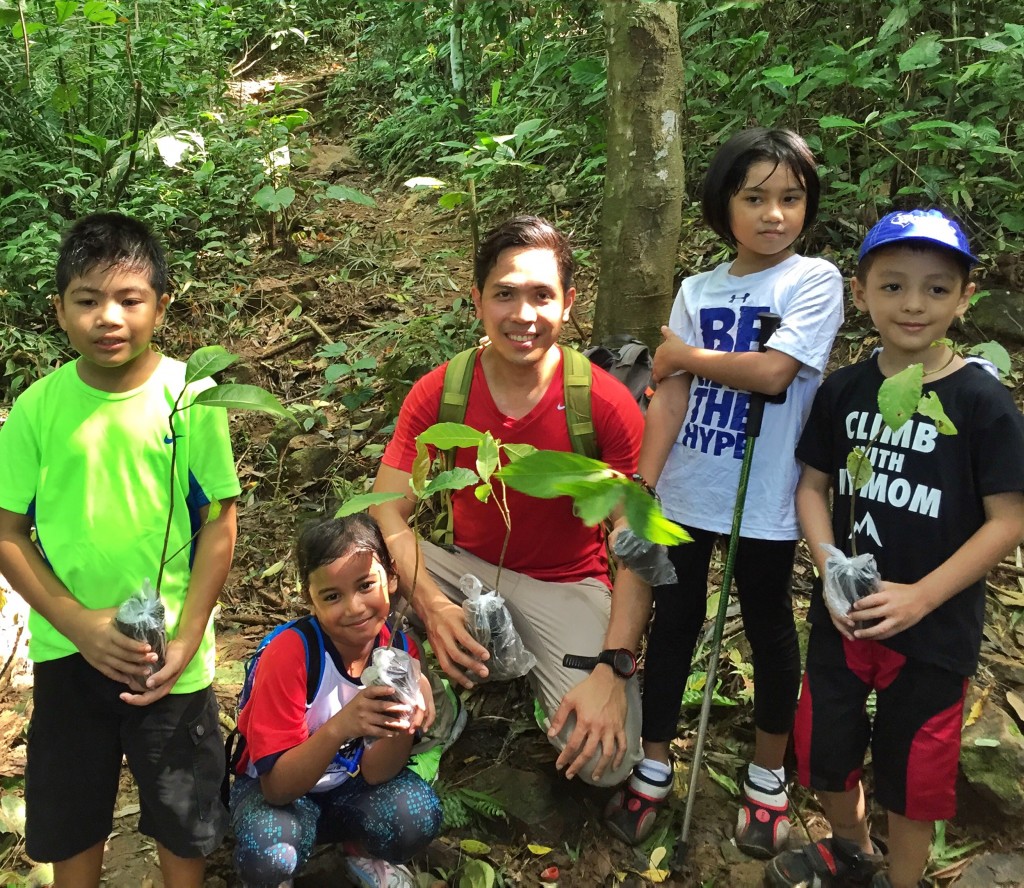 Four kids and their supportive parents joined Pinoy Mountaineer in a hike up Manabu Peak last Saturday, October 24, in the first-ever "PinoyMountaineer Climbs with Kids", which is part of PM's initiative to encourage hiking among children, and sharing the experience of the outdoors among families.
With Pinoy Mountaineer were Basti and parents Raquel and Marvin; Gab and parents Marcelita and Norman; Lyka and mom Rosalina, and Jamie and mom Cheri. Mountaineers Pam Aquino and Brenton Tan acted as volunteers.
With Brgy. Sta. Cruz encouraging hikers to plant trees, the kids planted one seedling each on the way up, and gamely picked up trash on the way down the mountain – as a way of teaching environmental awareness.
Pinoy Mountaineer is planning to organize more hikes in the future under #ClimbWithMe: a series of hikes intended to bring people of the same age group or interests together. A "Climb with Teens" is planned in December and another "Climb with Kids" soon.