Mt. Kinabalu reopens with "more challenging" Ranau Trail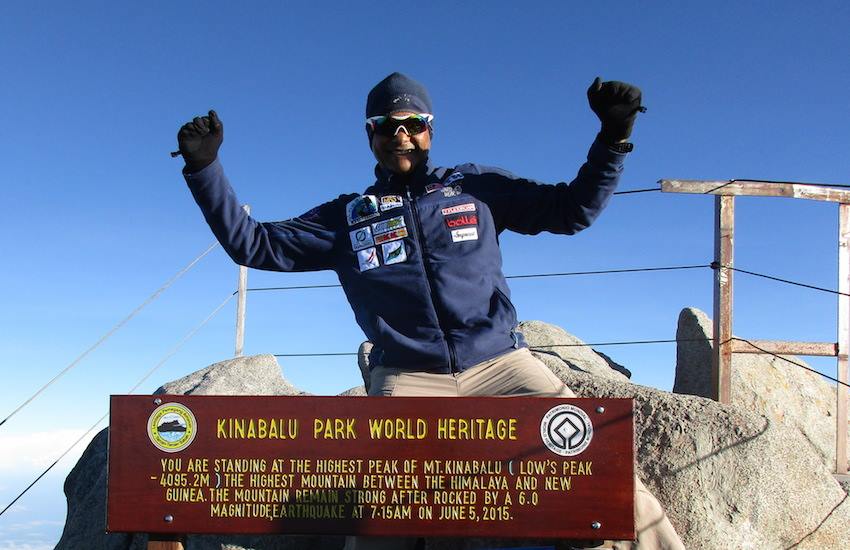 Our Malaysian colleagues have informed us that Mt. Kinabalu has reopened,  with a group of foreign tourists, local mountaineers, and journalists, numbering 135, inaugurating the new Ranau Trail from Laba Rata to the summit on December 1, 2015. The Ranau Trail replaces the old trail to the summit; Timpohon and Mesilau Trails will remain accessible going to the guesthouses.
The mountain had been closed following the Sabah earthquake on June 5 that claimed 18 lives, including 4 hiking guides.
Malaysia's The Star, quoted one hiker as saying that the Ranau Trail was more challenging: ""It is more challenging with the steep sections but climbers are then rewarded with awesome views of the mountain terrain" Malaysian Everest climber Ravichandran Tharumalingam posted on his Facebook page:
Its so nice to see people climbing to the summit of Mount Kinabalu and with the new summit message. 2nd Dec is a historical date for the people of Sabah, Sabah State Government, Sabah Park, Sabah Malim Gunung and to be part of the team on the re-opening was a proud moment for me. Together with the media, the group started slowly and reach the summit from 6am onwards. Last media team was at 7..20am. Nice to see the smiling face of everyone involve in the making especially upon reaching the summit. Congratulations to all summiteers especially the media group. The new Ranau route is challenging but very rewarding with good view.
According to one tour operator based in Kota Kinabalu, the park is prioritising those whose reservations were suspended due to the earthquakes. Pinoy Mountaineer organised two successful expeditions in 2011 and 2012 and might schedule one again in 2016.