#Bloggys2015: Pinoy Mountaineer is Best Sports and Recreation Blog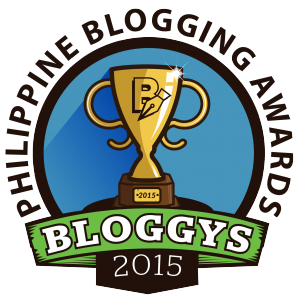 Pinoy Mountaineer was awarded as the "Best Sports and Recreation Blog" in the Philippines for 2015, at the Philippine Blogging Awards 2015, also known as the #Bloggys2015, at SMX Convention Centre, SM Aura in Taguig last Saturday, November 21, 2015.
Christine Fernandez of JovialWanderer.com received the award in behalf of Pinoy Mountaineer Gideon Lasco, who had come from an exploratory hike in Aurora. Pinoy Mountaineer's statement upon receiving the award: "We thank the organizers of the Philippine Blogging Awards for celebrating the role of blogs in shaping our society today – by helping build communities, promoting freedom of expression, and inspiring new generations of people for whom there is a natural co-existence of the virtual and the real.
"I would like to express my personal gratitude to the mountaineers who have supported my blog, as well as blog readers who have supported my climbs. You inspire me to keep blogging and climbing."
Pinoy Mountaineer is transitioning from a personal blog into a more participatory platform in which writers and contributors can share their opinions and experiences. Towards this end IT programmer Dada de Silva has come in to spearhead the PM Web Development Team, and Scarlet Su-Villamor has accepted the position of Regional Correspondent for Cebu – in what would hopefully usher in more contributors from various regions.