Mt. Hugom (570m) in San Juan, Batangas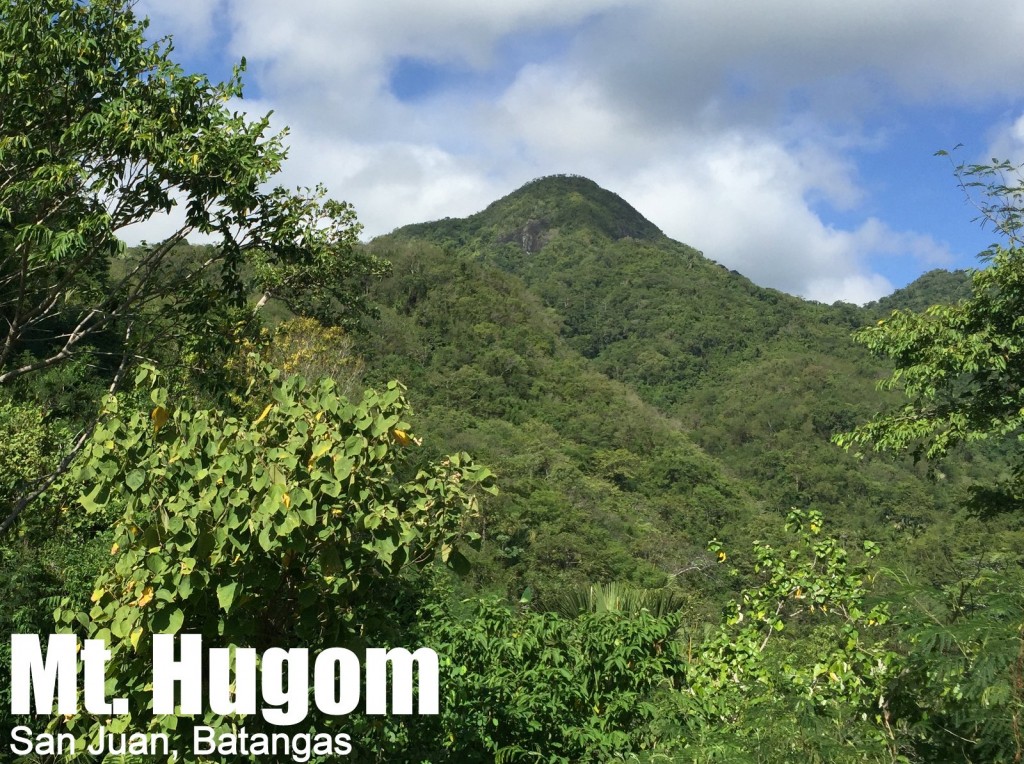 MT. HUGOM
San Juan, Batangas
Trailhead: Brgy. Hugom, San Juan
LLA: 13.6731 N, 121.3593 E, 570 MASL
Days required / Hours to summit: 1 day / 2.5-4 hours
Specs: Minor climb,  Difficulty 3/9, Trail class 1-3
Features: Tropical rainforest, scenic views of Laiya beach
Article history: Created 4 Dec 2015 by Gideon Lasco
Note: As of February 2020, we have received an update that "trail is closed because the owner of the land that the land goes through no longer allows hikers to pass through."
BACKGROUND
If Mt. Daguldol (670m) is a nice overnight hike in San Juan, Mt. Hugom, from the same jumpoff, is a nice dayhike, with a summit that is arguably a more scenic viewpoint than its more famous counterpart – even if it is a full 100 meters low. Though it has no water sources (hence, not a favourable destination for an overnighter), its trail that's easy enough to be negotiated in a few hours, making it ideal as a dayhike – or possibly a sidetrip of Mt. Daguldol.
Mt. Hugom's trail is forested throughout, save for a brief interlude of talahib slopes. The forest is pleasant, its flora and fauna reminiscent of other mountains (i.e. some parts of Tarak Ridge; Malinta Hill in Correigdor) – and there are even occasional sightings of hermit crabs. Although its 570 meters in height is lower than the likes of Maculot (930m) and Batulao (811m), the fact that it starts from sea level makes it a worthy challenge.
At the summit, there are scenic views of Laiya beach opening up to Tayabas Bay, and on the other side, the foothills of the Lobo-San Juan Mountain Range. The summit is surrounded by trees making it an ideal site for a lunch stop. In all, Mt. Hugom is a pleasant and very rewarding dayhike in San Juan, Batangas.
ITINERARY
0400 Take San Juan-bound bus from Cubao
0630 ETA San Juan; take jeep to Brgy. Hugom
0715 ETA Brgy. Hugom; Register / secure guides
0730 Start trek
0830 Arrival at 'talahib' interlude
1100 ETA summit / Lunch
1200 Start descent
1500 Back at jumpoff; Tidy up
1530 Head back to San Juan by jeep
1630 Take last trip to Cubao*
*See alternative routes to Manila below, if doing a Laiya sidetrip.
PRACTICALITIES: MT. HUGOM
Transportation
Public (1) Bus, Cubao or Buendia to Lipa [P130, 2 hours] then jeep, Lipa to San Juan [P50, 1 hour] OR direct bus (ALPS) Cubao to San Juan [P200, 2.5 hours]
(2) Jeep, San Juan to Hugom (first trip 0400H; last trip 2000H) [P40, 45 min; charter P800/way]
Alternatively: Take Lucena-bound bus to Candelaria, Quezon, Supreme bus to San Juan, then take (3).
Private: SLEX>Star>Ibaan exit>turn left to San Juan>Laiya>Hugom
Registration
Logbook at trailhead; P35 fee
Guides
Available, required: P400/day
Contact numbers
Jeep rental (Rene) – 09127570867
Brgy. Hugom (Kap. Boyet) – 09167664936
Campsites and waypoints ⛺
Campsites:
(1) Potentially at the summit 📶
Water sources 🚰
None at the trail
Cellphone signal 📶
Present in most parts of the trails.
River crossings
None
Roped segments / Technical parts
None.
Limatik
None
Lipa
None
Rattan
None
Hiking notes
Beginners may find some parts of the trail to be steep, and they can also be slippery when wet.
Sidetrips
Mt. Daguldol from the same trailhead (separate trail throughout) – can be Day 2 of a two-day, two-mountain hike or even a "twin dayhike"

Laiya beach is a very convenient side trip – resorts cater to different budgets.

Alternate trails
None as of Dec 2015
Dayhikable
Yes (2.5-4 hours up)
Facilities at jumpoff
(+) Sari-sari stores
(+) Restrooms / paid wash-up places
(+) Parking
Estimated budget
P850-1150 from Manila
MT. HUGOM PICTURES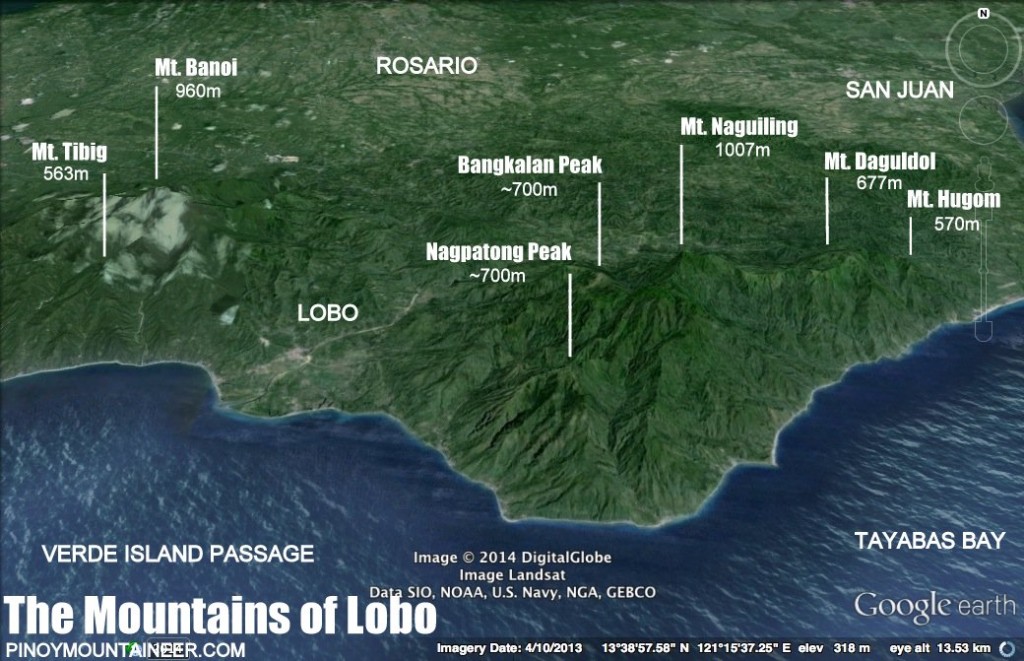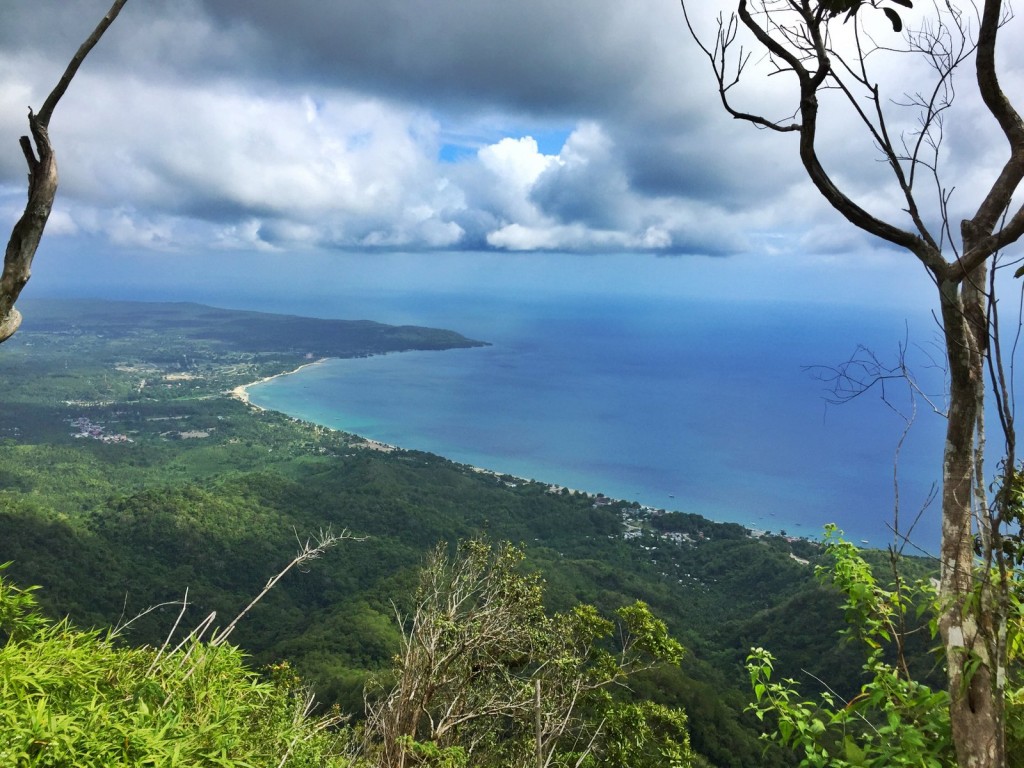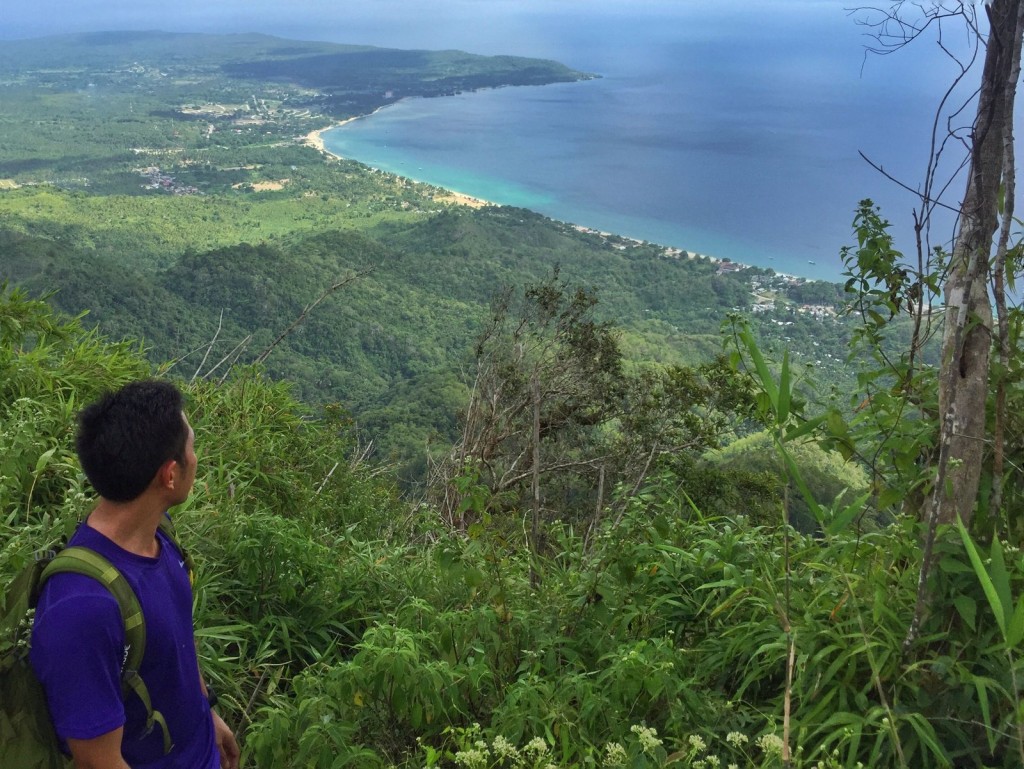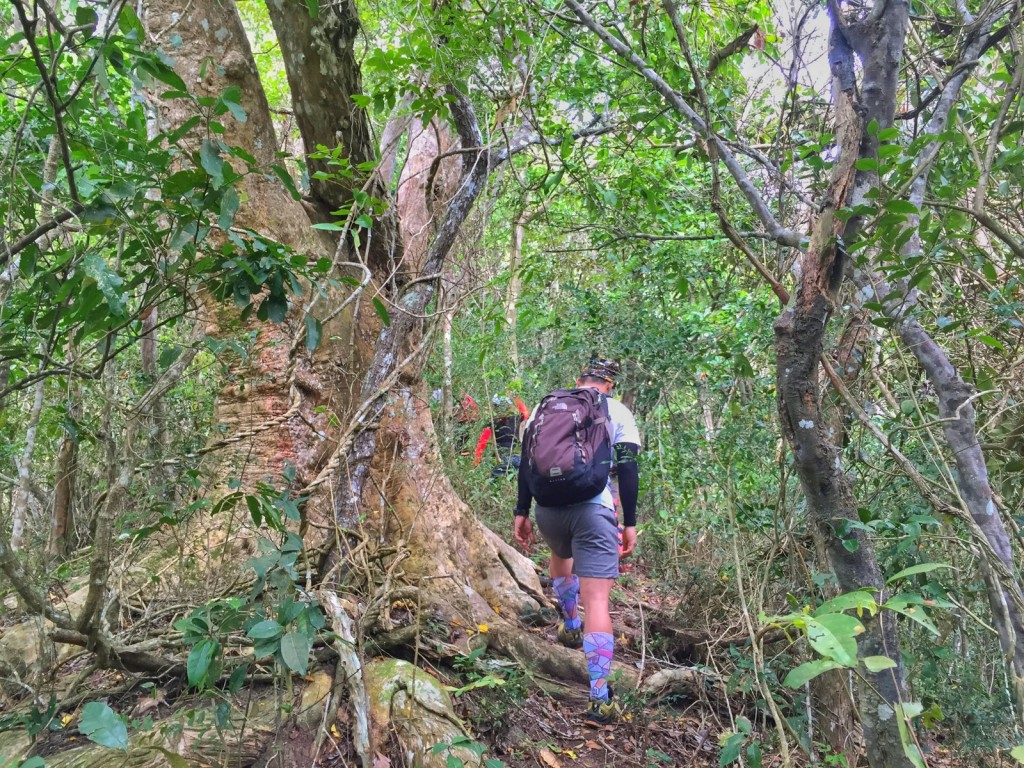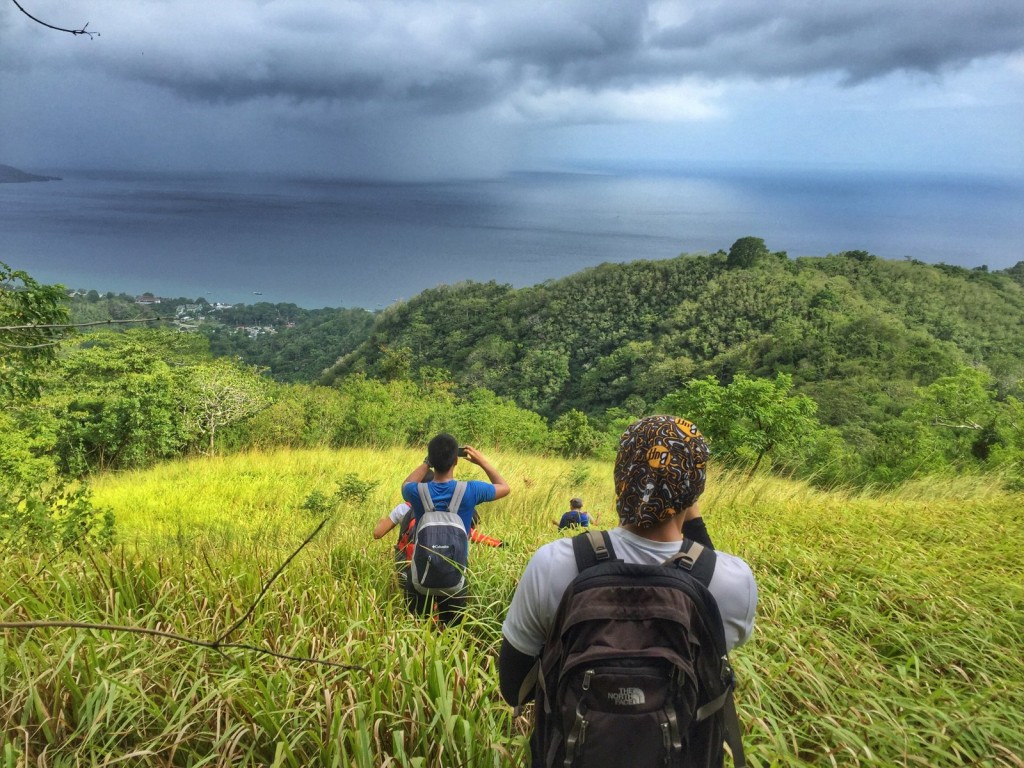 TRIVIA
An account of the blogger's hike in Mt. Hugom is narrated in Hiking matters #492.