Opinion: Reflections from a "non-mountaineer"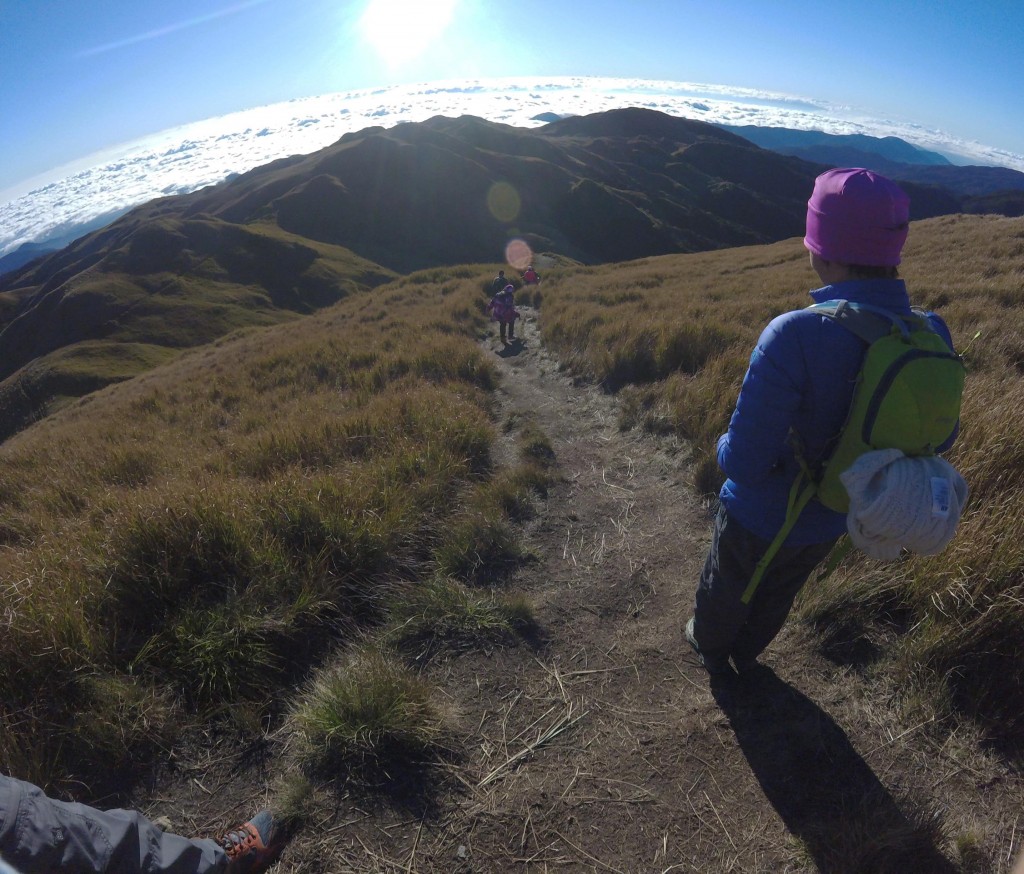 Pinoy Mountaineer is calling for a constructive conversation about what we should do to preserve the beauty of Mt. Pulag and other mountains in light of the problems brought about unregulated ecotourism. Contributions are welcome at news@pinoymountaineer.com. 
by Liz Anne Pasana
Before anything else, I would like to disclose to you that I am not a mountaineer but you may classify me as one of the many people with day jobs out there who squeeze in outdoor trips during the weekend, if time permits. Just like you, I go to the mountains for my much needed retreat. I may not be the best person to give you reflections about this matter, but I hope you'd still read on and find these insightful:
To answer the question, "should Mount Pulag be closed?", YES. I think it should be. Mt. Pulag is a National Park so I ​believe DENR has the right to do what's best for it. It may help if they close it February-October so the mountain can be well prepared for its peak season. Although I cannot say that this may be a good idea ​for​ the locals since they have been relying heavily on tourists lately. Limiting the number of hikers per tour group and generally controlling the traffic per day may be a good idea, but it is all up on DENR to execute it strictly.
Secondly I would like to reflect on how social media made a big impact on the trails. Not only to Mt. Pulag but to other mountains as well. I believe some people have wrongly marketed it (hiking in general) over the internet, specifically lifestyle websites. I understand that mountaineers consider Mt. Pulag as a 3/9, but IMO, I think this should only be applicable to fellow mountaineers. What's 3 for a mountaineer may be a 6 for me. Case in point, I follow Gideon's itineraries for day hikes and everytime I compare it with my actual time, there would always be a 1-3 hours difference. I do understand though that we should always hike at our own pace. I'm just saying there are some seasoned tourists who may not get the point that the 3/9 for a mountaineer may not be on par with their actual capacity. I do not blame the people for recommending Mt. Pulag as a "beginner mountain", because it may be, at least for some. But for people to promote going to the mountain without any conditioning is wrong, I believe so. I remember reading an article from a lifestyle website that it is okay to go to Mt. Pulag without conditioning, only thick clothes, good shoes and good company. I agree with the latter, but really? No conditioning? I am sorry but it grinds my gears when people take high-altitude hikes so lightly. Actually, hiking in general. Yes, so many people have hiked without prior exercise. Even I didn't do any form of exercise back before my first hike, not even stretching. But I believe that is exactly the reason behind the sudden influx of tourists in the mountains– people taking it lightly and telling everyone it's okay to hike mountains without prior conditioning, even when it's actually very risky. By going outdoors, you surrender yourself to great danger. The best thing you can do for yourself is to prepare for it- condition yourself and know basic first aid at least.
Good move for DENR for recently requiring medical clearance before going to Mt. Pulag. Another problem though, med certs are being taken lightly too. They offer med certs just a few kilometers away from the homestay area if I remember it right. The last time I went there, I was with ​a tour group and although they were very consistent in giving reminders to their participants, some still showed up without med certs so we had to stop by the community hospital nearby. What bothered me the most was the fact that one participant had high blood, but still got his clearance​.​
Finally, there's the issue of tour agencies. ​​Gone are the days where hike groups are formed by people with the same interest for cost sharing and community building. Now, it is becoming a business. A fashion. I am very frustrated with the sudden influx of tour services. Don't get me wrong, I am happy that going outdoors are being encouraged now. But this is what I am sad about, they profit from beautiful mountains, islands and caves and what do they leave in return? Trash. Some participants even disrespected the locals. I used to support these tour services by joining them, but I later realized they're nothing but business, they showed no support for the environment. And some of the participants lacked discipline to be on the trails. Even when you tell them to leave no trace, they will still leave their trash anywhere because it is not of their concern. I thought I was surrounding myself with people with the same passion by joining ​these ​groups, but I thought wrong. Of course, we cannot control the influx of these businesses. It is after all a good source of income. Even locals consider it as their main source of income too. But I just wish that these tour services would promote outdoor ethics and do something in return to Mother Nature for earning from it. I don't know, maybe make their participants clean up as they hike? Plant/donate a tree? stuff like that! Call me idealistic, but I am hoping that tour services would consider giving back to nature. I also hope tour service companies would also be accredited by the DENR, if that is not being done yet. I'm just not familiar with the process of putting up a tour service company, but I think it will lessen the possibility of irresponsible tour companies emerging here and there if DENR will pose STRICT requirements before being accredited.
I've been telling these to outdoor enthusiasts, and I am glad that Pinoy Mountaineer is raising this issue. My appeal to all those who are concerned: Use your credibility, experience, and influence to educate people about the ​environment​.